As an integral part of The Wellness Moonshot: A World Free of Preventable Disease, you are an advocate who helps people prepare to make wellness central to their lives, communities and workplaces. When it comes to preparing for the profound shift from an unwell to a well world, you realize: You are part of creating the future today.
"Dig the well before you're thirsty."
––Chinese proverb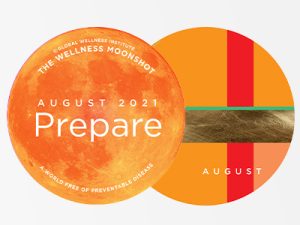 PREPARING A MORE WELL WORLD
Your leadership means intentionally promoting wellness to reduce suffering and to elevate the wellbeing of others. It means emphasizing healthy lifestyle habits to buffer stress and optimize vitality. Your wellness leadership means acknowledging that setbacks and losses happen. But when they do, you seek strategies. Curated by the Global Wellness Institute and Renee Moorefield this inspiring article explains why PREPARE can bring about personal and collective renewal.
READ AUGUST ARTICLE
---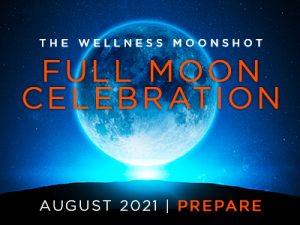 LET US PREPARE TOGETHER FOR THE UPS AND DOWNS
At its essence, the GWI's Full Moon Celebrations bring us together in an always-adapting and guiding support system, ready to shift into empathy and listening.  Our Moonshot gatherings aim to hold an emotional spaciousness that allows people to honestly be where they are without guilt or shame. And we invite you to join us on Friday, August 20, at 10 AM ET to relook at the value of wellness; how we eat, move, connect, rest and breathe today prepare us for the ups and downs that are an inherent part of life and work.
RSVP FOR THE FULL MOON CELEBRATION
---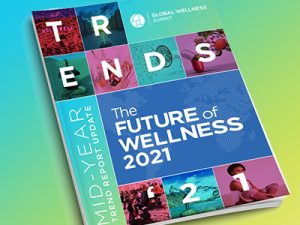 PREPARATION AS PART OF YOUR LEADERSHIP REPERTOIRE
The pandemic caught us unprepared! It also underscored our enormous global need to promote mental health and wellness. Learn where the wellness industry is heading with the highly respected Global Wellness Trends Reports from GWI's sister organization, the Global Wellness Summit. Check out the resources at the National Alliance on Mental Illness, National Institutes of Mental Health, The Trevor Project, John W. Brick Foundation, the Mental Health Foundation, or a similar organization in your region.
EXPLORE 2021 TRENDS
---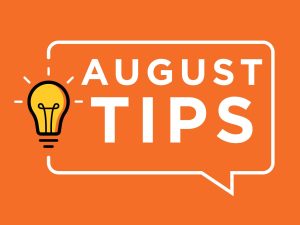 READY YOUR WELLNESS FOUNDATION
As a wellness leader, you are often activating and sustaining major wellness change in families, organizations and communities. Don't forget: Transformation is an endurance sport, not a sprint. Ask yourself: What life practices will help me prepare myself for the long haul? And commit to those practices that enable you to lead and live with equanimity, resourcefulness and wellbeing. Save this thoughtful advice, which is excerpted from Renee Moorefield's article, on why it's essential to PREPARE for the next challenge that will invariably come along.
READ TIPS
---
SHARE YOUR STORY
Email Kendra Kobler and tell us about your moonshot activities and programs.
And use #wellnessmoonshot on your social media platforms
to spread the message worldwide.