Board of Advisors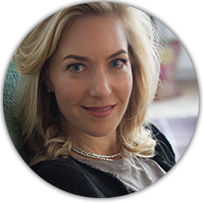 Alexia Brue
Co-Founder, Well+Good, United States
Alexia Brue is the co-founder of Well+Good, the award-winning wellness media company, and is SVP of the Fitness & Wellness Group at Leaf Group. Since its launch in 2010, Well+Good has received three Webby Awards and a spot on Fast Company's Most Innovative Company in Wellness. Alexia's expertise in digital media, entrepreneurship and wellness has been featured in outlets including CBS This Morning, Good Morning America, The New York Times, Fast Company, Forbes, Yahoo Finance, AdWeek, Digiday, and others.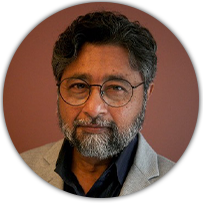 Anjan Chatterjee, MD, FAAN

Anjan Chatterjee, professor of neurology, psychology, and architecture at the University of Pennsylvania, is the founding director of the Penn Center for Neuroaesthetics. He received his medical degree from the University of Pennsylvania and completed his neurology residency at the University of Chicago. Author of The Aesthetic Brain: How We Evolved to Desire Beauty and Enjoy Art, he has edited numerous articles in medical journals. His research addresses neuroaesthetics, spatial cognition, language and neuroethics.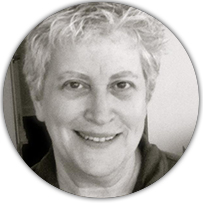 Nancy Davis
Chief Creative Officer & Executive Director, Global Wellness Institute, United States
Nancy Davis has decades of experience in strategic communications for Fortune 100 companies. Since joining the Global Wellness Summit (GWS) in 2013, Nancy has helped expand the organization's global footprint through events and activities that promote the mission of both the GWS and the nonprofit Global Wellness Institute™ (GWI). She infuses her work with passion and creativity.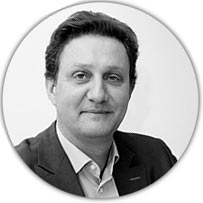 Pierre-Louis Delapalme
Co-Chairman, Biologique Recherche, France
With over 30 years of experience in the beauty industry in Europe, North America and Asia, Pierre-Louis Delapalme has been, since 2007, co-chairman and co-owner of Biologique Recherche, a result-driven and professional skin-care brand with 40 years of existence, with a very selective network of partners in more than 80 countries and recurrent double-digit growth.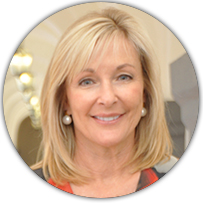 Susie Ellis
Chair & CEO, Global Wellness Institute, United States
Susie Ellis is the co-founder, chairman and CEO of the GWS, now in its 13th year. She is also chairman and CEO of the nonprofit Global Wellness Institute, known for its pioneering research, wide-ranging initiatives, international roundtables, wellnessevidence.com and The Wellness Moonshot: A World Free of Preventable Disease. She sits on numerous academic and industry boards and holds an MBA from UCLA.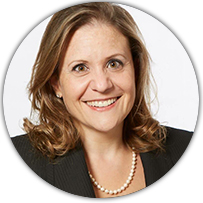 Michelle Floh
CEO, R&J Abramson Foundation, United States
Michelle Floh, MBA, is the CEO of the Rona & Jeffrey Abramson Foundation. She leads the organization's vision for improving the health and wellness of families—particularly women and girls—worldwide. Drawing on her diverse experience in both the private and public healthcare sectors, she collaborates with partners to help bring the Transcendental Meditation® technique to companies, government organizations and nonprofit organizations.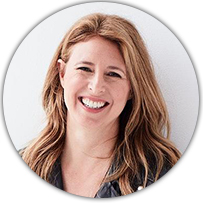 Melisse Gelula
Co-Founder, Well+Good, United States
Melisse Gelula is the co-founder of Well+Good, an award-winning media company, as well as a sought-after wellness expert. She recently published the Well+Good Cookbook (Apr 2019, Clarkson Potter), which features the recipes of wellness luminaries. In 2018, Melisse was named one of the nine Most Creative Entrepreneurs by Inc. magazine. Prior to Well+Good, she was the editor of spafinderlifestyle.com, beauty director at Luxury SpaFinder magazine, and travel editor at Fodor's.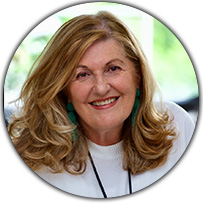 Sue Harmsworth
Founder of ESPA & SATCC, United Kingdom
Sue Harmsworth is an inspirational and visionary leader who over the past 45 years has shaped the spa and wellness industry as we know it today. She founded the global brand ESPA in 1993 and sold it in 2017. Sue is responsible for the design of over 500 award winning spas in 65 countries and for creating ground breaking products, treatments and wellbeing programs globally. Sue has an MBE from the Queen for services to the spa and beauty industry, is a recipient of the GWS Leading Woman in Wellness, the ISPA Visionary Award, American Spa Industry Icon, CEW's achiever award and sits on the Advisory Board for Global Wellness Institute, Red Sea Global, Forbes Strategy, Trivananda and NCICC. Sue is currently advising owners and private equity on concepts for integrative wellness, medical destinations, advance aesthetics and skincare.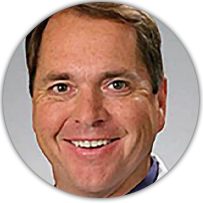 Bill Kapp, MD
CEO, Fountain Life, United States
Bill Kapp is the chief executive officer and co-founder of Fountain Life whose passion is finding new technologies and processes that will change healthcare from reactive to proactive. He served as a flight surgeon in the US Air Force Reserves and is a board-certified orthopedic surgeon and a fellow of the American Academy of Orthopedic Surgeons. He is also a serial entrepreneur who has built multiple businesses and nine Landmark Hospitals.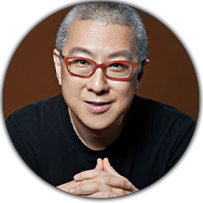 Victor Koo
Chairman, Heyi Holdings, and Co-Founder, Tianren Culture
Victor Koo founded Heyi Holdings in 2005, which incubated Youku in 2006. As chairman and CEO, he led Youku to become a leading multiscreen media and entertainment company in China. Today, Victor serves as chairman of Heyi, which merged with Alibaba Entertainment in 2016. Victor also co-founded Tianren Culture, a social platform focusing on healthy and sustainable lifestyles and a strategic partner of GWI's The Wellness Moonshot: A World Free of Preventable Disease.
He received his MBA from Stanford Graduate School of Business, where he serves on the Advisory Council, and was a Regent's Scholar at the University of California, Berkeley.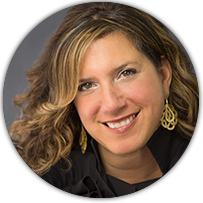 Mia Kyricos
President & CEO, Kyricos & Associates LLC, United States
Mia Kyricos is a globally-respected thought-leader in the business of wellness, wellbeing and hospitality with a specialty in brand strategy and communications. She has developed, operated and marketed brands and facilities across 100+ countries in her leadership positions at Hyatt Hotels Corporation, Spafinder Wellness, Starwood Hotels & Resorts, among others, and at Kyricos & Associates, LLC. Mia sits on the advisory boards of Cornell University's SC Johnson School of Business, Wellness for Cancer and the Global Wellness Institute.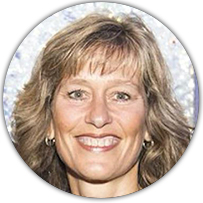 Renee Moorefield, PhD
CEO, Wisdom Works, United States
Renee Moorefield is CEO of Wisdom Works, dedicated to building thriving leaders and organizations worldwide. She's coached thousands of senior and emerging executives—from Fortune 500 teams to social entrepreneurs—seeking to operate from greater consciousness, wellbeing and internal balance. Renee also chairs GWI's Wellness at Work Initiative and is the author of the monthly communications for the inspirational calendar supporting The Wellness Moonshot: A World Free of Preventable Disease.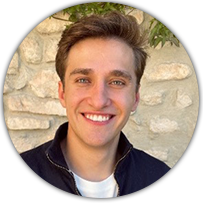 Freddie Moross
Myndstream, Managing Director, United Kingdom
Freddie Moross is the managing director of Myndstream, which creates and designs music for health and wellbeing and is part of the Cutting Edge Group, the leading international full-service provider of music for media. His mission is to unlock the full potential of audio environments and pursue improved health outcomes through musical composition. Freddie received the Debra Simon Award for Leader in Furthering Mental Wellness at the 2022 Global Wellness Summit and is known as a disruptive thought leader.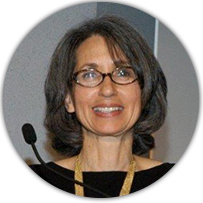 Laurie Racine
President, Racine Strategy, United States
A seasoned entrepreneur, strategist and change agent, Laurie Racine is addicted to start-up cultures. She has launched or secured funding for a variety of cutting-edge nonprofit and for-profit enterprises. Laurie founded dotSUB, the video translation platform that is well known for powering TED's open translation project and was a principal at Eyespot, an early leader in video remix technology. She also serves on various for-profit and nonprofit boards.
Dr. Michael Roizen
Emeritus Chief Wellness Officer, Cleveland Clinic, United States
Professor Learner College of Medicine of Cleveland Clinic at CaseWestern Reserve University
Dr. Michael Roizen serves as chief wellness officer at Cleveland Clinic, the first such position at a major US healthcare institution. He's also chairman of the Wellness Institute there; has published 175+ peer-reviewed scientific papers, 100 textbook chapters, and four medical books; received 13 US (and many foreign) patents; and hosted six PBS specials. His RealAge and YOU series of books has resulted in four #1 New York Times' bestsellers.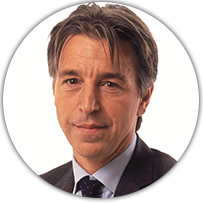 Rupert Schmid
Co-President, Biologique Recherche, France
Following top-level positions at several media and communication companies, Rupert Schmid worked as head of communication and marketing at Veolia. Since 2007, Rupert has been co-chairman and co-owner of Biologique Recherche, a result-driven and professional skin-care brand with 40 years of existence, with a very selective network of partners in more than 80 countries and recurrent double-digit growth.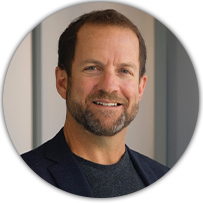 Rick Stollmeyer
CEO, Inspired Flight Technologies, United States
Rick Stollmeyer co-founded Mindbody, the leading technology platform for the wellness industry, in his garage in 2000 and served as CEO until August 2020. During his tenure, Rick played a key role in the development of the modern wellness industry. He is now Mindbody's executive chairman and advocates for wellness businesses and practitioners around the world. Rick is the author of "Building a Wellness Business That Lasts: How to Make a Great Living Doing What You Love."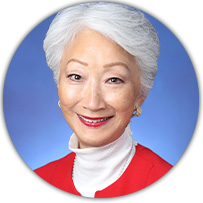 Jean Sung
Head of The Philanthropy Centre, Asia, J.P. Morgan Private Bank
Jean Sung is head of The Philanthropy Centre, Asia for J.P. Morgan Private Bank. Previously, she led Global Philanthropy for J.P. Morgan Chase in Asia Pacific, managing corporate giving in 13 Asian countries and developing programs designed to improve livelihoods, economic skills and financial empowerment. Jean is recognized for her ability to identify social gaps, along with her wealth of cross-sector and multilateral networks that help build collaborative alliances between the private and social sectors.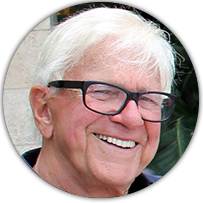 Richard Woltman
Girard Securities Inc, United States
Richard Woltman is a successful entrepreneur who pioneered a new business model for financial services. He works in philanthropy within the fields of health and palliative care, end of life planning, diabetes research, and electronic records management. He envisions the spa industry becoming a major part of healthcare delivery in collaboration with established institutions.
EMERITUS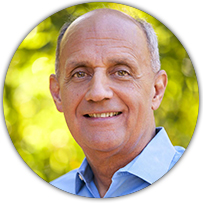 Dr. Richard H. Carmona
Chief of Health Innovation, Canyon Ranch; 17th Surgeon General of the United States, United States
Dr. Richard H. Carmona was the 17th Surgeon General of the United States. He is also a decorated US Army Special Forces Veteran and a distinguished professor with a wide range of training and experience in healthcare management, clinical care and research. Currently, he is chief of health innovation of Canyon Ranch and serves as director on several publicly traded corporate boards and private companies.