WHAT IS THE WELLNESS ECONOMY?
The wellness economy is a colossal global industry, estimated by the Global Wellness Institute (GWI) as $4.5 trillion and representing roughly 5.3 percent of global economic output in 2017. Defined as industries that enable consumers to incorporate wellness activities and lifestyles into their daily lives, the wellness economy encompasses 10 varied and diverse sectors.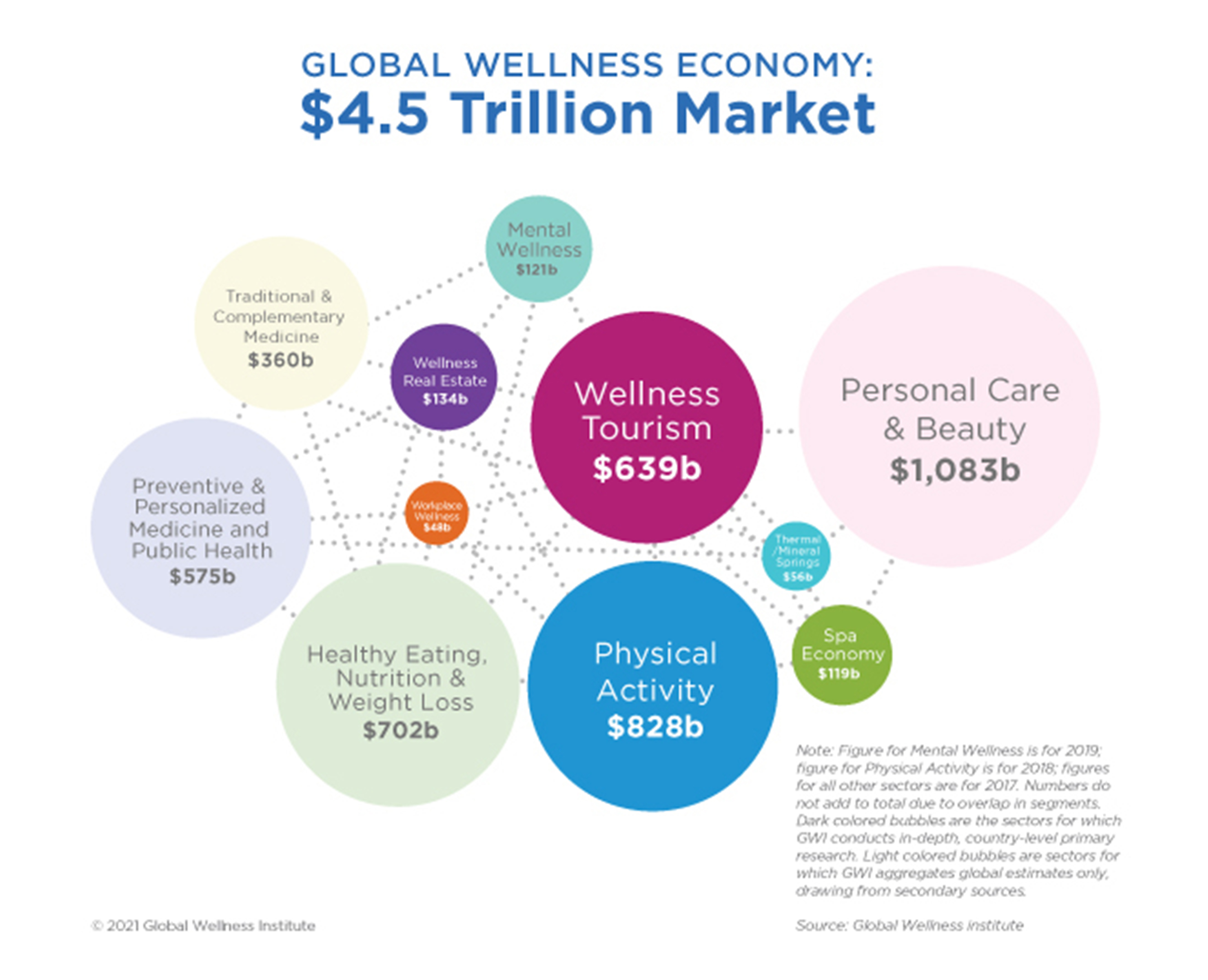 GWI first pioneered this concept and measured the wellness economy in the 2014 Global Wellness Economy Monitor. Since that time, the wellness economy grew from $3.4 trillion to $4.2 trillion, or by 5.8 percent annually. This growth rate is over five times as fast as global economic growth (1.1 percent annually, based on IMF data) from 2013–2017.
GWI has conducted original, country-level research to define and quantify five sectors within the wellness economy (wellness real estate, workplace wellness, wellness tourism, spas and thermal/mineral springs). For the other five sectors, GWI draws upon secondary sources to produce a global aggregate figure.
GWI's wellness economy figures are updated and released every few years in the Global Wellness Economy Monitor. For more information and GWI's most recent data and analysis for the global wellness economy, see Wellness Industry Reports & Publications.