THE CHILDREN'S WELLNESS MOONSHOT CALENDAR: A Year of Inspiration
The Global Wellness Institute created The Children's Wellness Moonshot Calendar to help educators teach children about the importance of wellness. This special program is part of The Wellness Moonshot: A World Free of Preventable Disease, the GWI's call to action to eradicate preventable, chronic diseases around the world. Each month of this colorful hanging calendar will inspire your students to make wellness a fun and important part of their daily lives. Your hanging calendar will come assembled. Just display it in your classroom or community to spark creative projects that support a world free of preventable disease.
---
HOW TO USE THE CHILDREN'S MOONSHOT CALENDAR
The Children's Moonshot Calendar comes with a monthly call-to-action to encourage educators, teachers, youth program managers, parents, and other supporters to introduce wellness to students and children in an engaging way. We recommend using each month's focus as a springboard for curriculum, conversations, coloring, songs, and games to explore and embrace a variety of healthy habits from an early age.
DOWNLOAD DIGITAL VERSION | DOWNLOAD VERSION FOR COLORING
---
Below you can print out black and white copies of each month's moon to decorate
with unique and exciting ideas about wellness.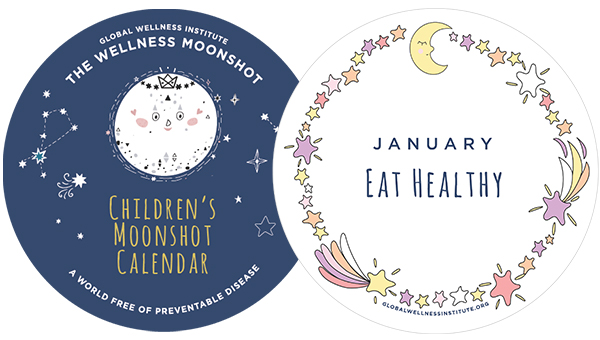 January: Eat Healthy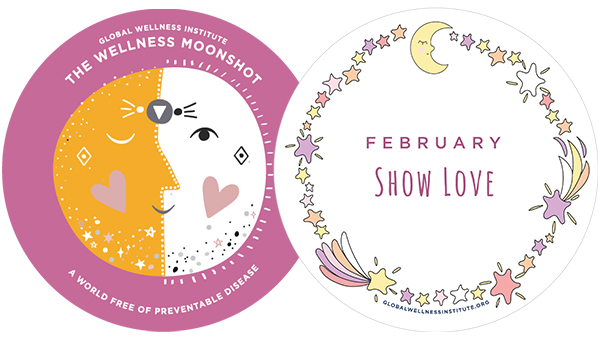 February: Show Love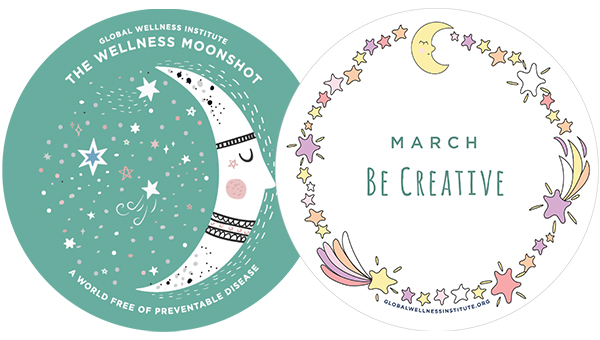 March: Be Creative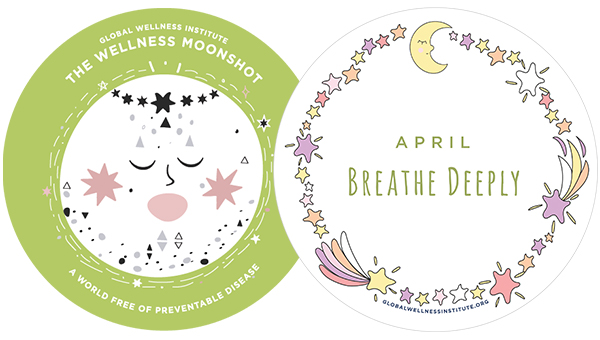 April: Breathe Deeply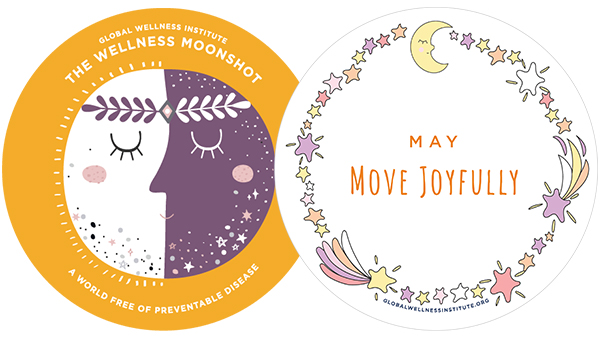 May: Move Joyfully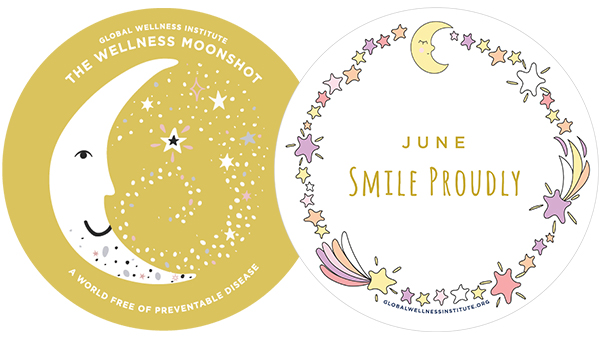 June: Smile Proudly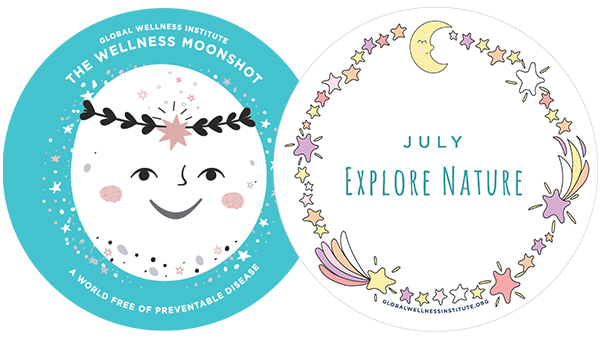 July: Explore Nature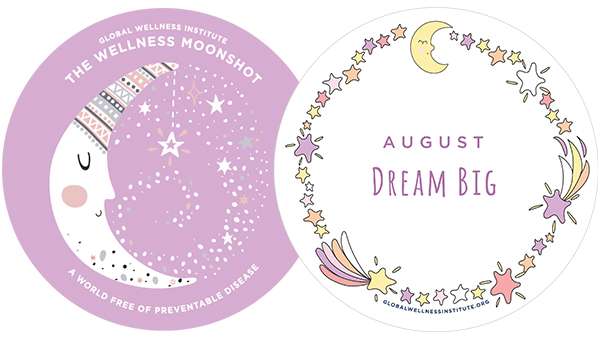 August: Dream Big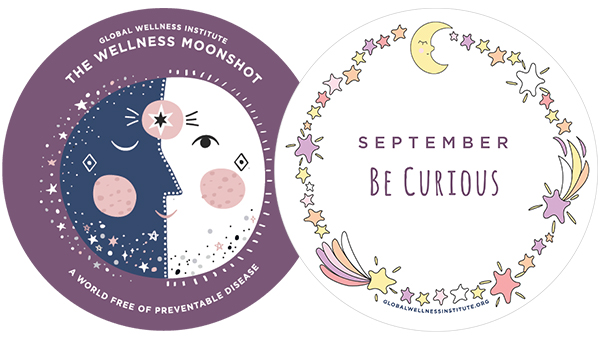 September: Be Curious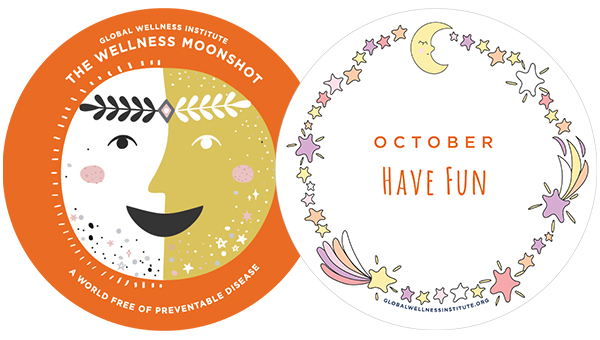 October: Have Fun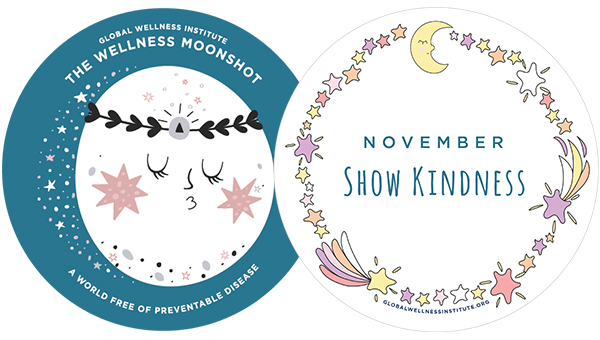 November: Show Kindness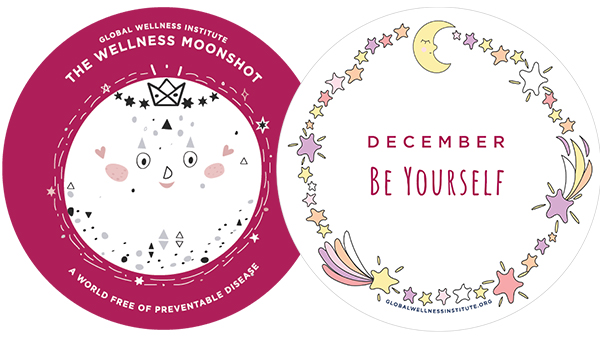 December: Be Yourself
You will also be invited to informative, monthly Full Moon Celebrations with like-minded wellness enthusiasts, held each month on or around the day of the full moon.
---
Share Your Wellness Program
Share how your class and school are creating cultures of wellness and encourage others to do the same by tagging #ChildrensWellnessMoonshot on social media:
Together, we can promote wellness education for children and better achieve our mission of The Wellness Moonshot: A World Free of Preventable Disease. For more information, contact Jessi Brandt at [email protected].