When we commit to ecological responsibility, we not only benefit our organizations and the planet, we benefit ourselves. The simple truth? Every one of us is nature in marvelous expression. The following information will help you "go green" and promote wellbeing in your company, leadership and life. We encourage you to use these ideas during April and beyond to create a healthy planet and a well life for your coworkers, your family and yourself.
"Preserving nature is a must to give a future to the planet and to the new generations." – Davide Bollati, founder & chairman of [ comfort zone ], Davines S.p.A
Embracing a Radical View
Here is the good news: Humanity has the tools and means today to nurture a vibrant, sustainable planet. On a scale wider than ever, leaders are striving to galvanize these tools and means in their workplaces and daily lives. They are embracing a radical view: The world is a dynamic living system that has an intelligence we can learn from and collaborate with, rather than exploit.
Central to this worldview is cultivating a "right relationship" with ourselves, each other and Mother Earth, broadening our circle of concern from self-interest to life-centric and bringing an ecological consciousness into how we perceive, think and act. A tall order! Yet, it is a necessary one—we are already witnessing the effects of our lack of awareness and shortsightedness.
Health Issues That Could Be Avoided
Consider the interplay between the environment and our physical and mental health alone. According to the Global Wellness Institute's Mental Wellness Initiative Whitepaper, research shows environmental contaminants, such as pollutants, pesticides, and metals and chemicals in our drinking water, influence epigenetic changes in our early years that program the onset of neurodegenerative, cardiovascular and mental health challenges as adults. The WELL Country Briefs by the International Well Building Institute strike a similar chord, linking environmental factors, such as increased air pollution, food deserts and sick buildings, with a range of global health issues that could have been avoided.
We are rapidly learning: Better care for the environment is better care for ourselves.
How Do You Go Green?
A growing list of companies are prioritizing growth and wellbeing by going green. As examples, Steelcase, Apple, Interface and Kickstarter are experimenting with biophilic-designed workplaces, using natural light, materials, colors and textures, plants and water and flexible workspaces to connect people with nature. And close to 3,000 companies, including consumer goods multinational Unilever and beauty industry leader Davines, have become certified B-Corporations, part of a global movement to use business as a positive force for people and the planet.
No organization is perfect, nor does any one organization have the recipe that fits all. What actions can you take to go green?
Give a few of these a try:
Share Your Commitment
Take a picture of you and others at work or home, making a commitment to going green. Post it on social media with the #wellnessmoonshot tag, and we'll spread your inspiration to others.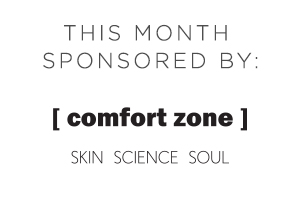 Resources to Help You and Your Organization Go Green:
Pledge Your Support
Show your commitment to The Wellness MoonshotTM by making a donation to the Global Wellness Institute. You will receive the 2019 Wellness MoonshotTM Calendar to help you create a culture of wellness within your organization or community.