Overview
Wellness Architecture & Design is a regenerative design approach which promotes health and wellness outcomes for people, the built environment, and for nature.
The mission of the Wellness Architecture & Design Initiative is to raise awareness and provide pathways for the implementation of an interdisciplinary wellness design approach, which delivers health, sustainability, economic and spiritual outcomes for existing and future designs and environments.
Initiative members gather emerging evidence of the built environment diving into scientific corners of academia, interviewing experts in related fields, identifying case studies and prime examples of spaces that enhance our wellbeing in harmony with the environment. This collective knowledge-base deepens our understanding of how humans interrelate with the environment, and inversely, how the environment impacts human wellbeing.
The members of the initiative have begun a two-year journey to write a white paper which will serve to inform and guide investors, developers, architects, designers, engineers and other project stakeholders toward embracing and implementing a successful regenerative design approach.
---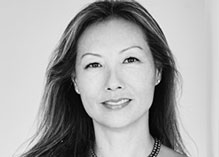 Lahra Tatriele
ITALY
Initiative Chair
Lahra Tatriele, Vision Director & Wellness Strategist, Alchemy Concepts, Italy & Hong Kong, Co-Founder, Fivelements, Asia
Lahra Tatriele is an executive wellness strategist, creative director and business development entrepreneur. She brings extensive experience creating and executing innovative models for high growth markets in the U.S., Europe and Asia. As co-founder of the award-winning wellness destinations, Fivelements in Bali and Hong Kong, Lahra has led the company's wellness strategy, concept design and development efforts since its inception. She has been recognised as an innovative leader in wellness hospitality, designing high impact eco-wellness destinations and programs in regenerative plant-based cuisine, mindfulness rejuvenation and corporate wellness experiences. Lahra cofounded Alchemy Concepts and Wellness Communities Italia to advise international private and public entities toward embracing an integral wellness strategy as the core foundation for sustainable growth.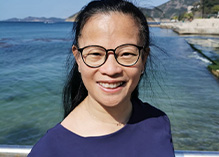 Sherry Fong
HONG KONG
Initiative Vice Chair
Sherry Fong, Operations Director for Senior Living, Residential Care Homes and Wellness, Wellness & Horticultor Strategist – Property & Project Development, Hotels
Sherry Fong is a Wellness strategist in property development and human healthcare. She brings to the initiative her extensive background in research, property development & property management.
With her extensive background in luxury hotels, she developed and implemented the first property management company with a Swiss hotel management operation for MTR Properties. During her tenure with a prominent property developer in Hong Kong, she was part of the senior management team in developing a sports academy where wellness and sustainability initiatives were and still are an integral part of the academy. She further led an award-winning children's horticultural/learning center which embraced the company's ethos and help change the way Hong Kong children see farming and agriculture. From horticulture innovator to healthcare designer, her journey continues with her most prominent adventure. From designing a wellness and healthcare accommodation for the mature adult to the eventual operations, this upcoming project with its many sustainable and innovative designs will address issues that impact to our world.
---
Initiative Members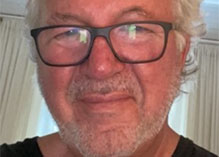 Anthony DiGuiseppe
UNITED STATES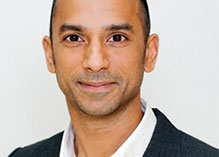 Kailas Moorthy
UNITED KINGDOM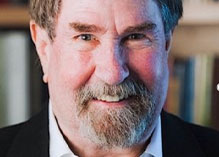 Dr. Phillip James Tabb
UNITED STATES
---
2017 Briefing Paper
The briefing paper is a snapshot of this industry sector including valuable information on latest trends, challenges and initiative accomplishments. Read full paper HERE.