Authored by Renee Moorefield, member of the Global Wellness Institute (GWI)
Advisory Board and CEO of Wisdom Works Group
HOW DO WE ALLOT RESOURCES TO ELEVATE WELLNESS FOR ALL?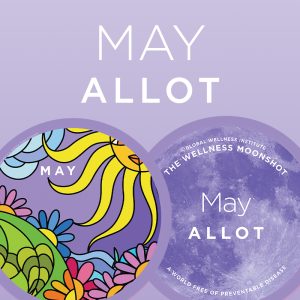 This question is at the heart of health equity. As Healthy People 2030 defines it, health equity is the attainment of the highest level of health for all people. Achieving health equity means "valuing everyone equally with focused and ongoing societal efforts to address avoidable inequalities, historical and contemporary injustices, and social determinants of health—and to eliminate disparities in health and health care."
The pandemic has shined a spotlight on health equity—and the lack of it around the globe—as a result, my dialogue with Karen Moseley was quite timely. Karen is President of the Health Enhancement Research Organization (HERO), a nonprofit dedicated to identifying and sharing best practices that elevate health and wellbeing at work, plus she was an early adopter of The Wellness Moonshot: A World Free of Preventable Disease.
During our conversation about health equity, Karen and I coined a new acronym, DEIAW, to emphasize that Diversity, Equity, Inclusion, Accessibility, and Wellbeing can no longer be viewed as separate, check-the-box efforts within an organization. Think of each of these as a unique lens into a fundamental question: How can we create work environments where ALL people can thrive, grow, and be well?
Listen below to Renee and Karen explore the ways companies are designing health and wellbeing strategies for often underserved communities, such as luxury resort The Breakers' innovative Team Member of Color programming and Greyston Bakery's open hiring strategy to create jobs, stamp out homelessness, and champion radical inclusivity.
OUR BOUNDARYLESS LIVES MEANS RETHINKING WELLNESS
As issues such as gender identity, sexual orientation, climate change, and race have become flashpoints in society, the line between our work and private lives has blurred, and hybrid work has become favored by many employees, a holistic focus on DEIAW is transforming organizations. Karen emphasizes: Now is the time for employers to go beyond the traditional walls of the workplace to include the broader social determinants of health—the conditions shaping how employees live, learn, work, play, and pray.
That's a tall order! According to HERO's latest research, 85% of organizations don't yet have an integrated health and wellbeing strategy. If this describes your organization, then you're missing out on a key lever to meet your environmental, social, and governance (ESG) goals, as well as attract and retain talent, differentiate your brand, and drive value for your stakeholders—not to mention, foster a well work culture that brings out the best of ALL people.
What are the top ten things your organization can do to make your wellness efforts strategic? Hear Karen share these best practices during our discussion.
TELL US ABOUT YOUR WELLNESS MOONSHOT PLANS
Do you have a #WellnessMoonshot story you want us to feature in our monthly articles or Wellness Moonshot celebrations? Let Kendra Kobler ([email protected]) know how you are elevating wellness in your corner of the world. 
Next month, we'll touch on what the topic READY means to leading wellness. Until then, check out each of these Wellness Moonshot articles from past years with science insights and strategies to support you on your wellness leadership journey.
RESOURCES TO SUPPORT YOUR WELLNESS LEADERSHIP