Overview
Mission Statement
The Mental Wellness Initiative of the Global Wellness Institute aims to understand those pathways that help people stay well and thrive mentally as well as physically. The lens of mental wellness extends from the very inner aspects of individual experience through to the influence and condition of what is sometimes called the 'social mind' – i.e. the mental condition of the surrounding society and its effect on &/or contribution to mental wellness.
We believe in empowering and communicating mental wellbeing for people around the world.  Through the exchange of knowledge, we can promote and support lifelong growth, happiness, creativity, inner peace, compassion and wisdom. Movement and exercise, mindfulness, optimal nutrition and social connectivity are all supported by evidence as ways of creating and maintaining growth in mental wellness and happiness. In this, self-care and self-guidance are cornerstones to sustainable mental wellness.
Paradigm Statement
The focus of The Mental Wellness Initiative is on mental wellbeing as a state of natural human functioning and part of an ongoing progression towards the optimization of human potential. The Mental Wellness Initiative starts from the premise that by learning about and coming to understand what it is humans are capable of, meaningful goals and evidence-based pathways can be created for living a life of fulfilment and higher potential. Accordingly, paths to fulfilling our higher potential can also be modalities for reducing mental health concerns and mental illness.
Mental Wellness Initiative Whitepaper
The world is suffering from a mental wellness crisis: Roughly one billion people suffer from anxiety, and one in four people experience mental disorders. This new report from the Global Wellness Institute's Mental Wellness Initiative answers this need for more evidence-based pathways to mental wellbeing. Download whitepaper HERE.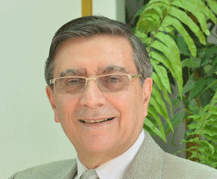 Prof. Gerry Bodeker, PhD
UNITED KINGDOM & MALAYSIA
Founding Chair
Prof. Gerry Bodeker, PhD, Green Templeton College, University of Oxford, United Kingdom; & Dept. of Epidemiology, Columbia University, New York,  United States.  Public Health Academic & Clinical Psychologist

Professor Gerry Bodeker, whose doctoral studies were at Harvard, researches and advises on integrative medicine and wellness. He has researched and taught in medical sciences at Oxford for two decades, and is adjunct professor of epidemiology at Columbia University. He works with the private sector, governments and UN organizations, including WHO and the Asian Development Bank, advising on culturally themed wellness policy and strategies. He has published six books and recently co-authored a chapter on Wellbeing and Mental Wellness in the Oxford Research Encyclopedia of Global Public Health as well as a chapter on the health of indigenous peoples.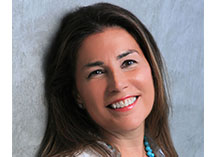 Alina Hernandez
GERMANY
Initiative Co-Chair
Alina Hernandez, Organizational Advisor, Germany
Alina Hernandez is an award-winning Wellness program designer, Mayo Clinic trained Health & Wellness coach, author, and industry innovator. Her unique knowledgebase, including Translational Medicine/Science, the Wisdom Healing traditions, and Psychological Stage Development Theories, provides her with a unique lens of Wellness, from an Integral Theory perspective. She is an Advisory Board member of the Gharieni Group, and Co-Chair of the First 1000 Days of Wellness Initiative of the Global Wellness Institute.
---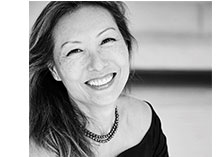 Lahra Tatriele
ITALY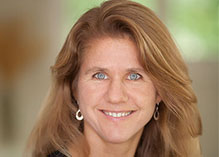 Dr. Donna Volpita
UNITED STATES