Wellness Architecture Initiative
Overview
The Wellness Architecture initiative brings together diverse thought leaders with the purpose of raising awareness on how our surroundings directly, and profoundly, impact us psychologically, physically, energetically, emotionally, and spiritually. Initiative members gather emerging evidence of the effects the built environment has on humankind – diving into scientific corners of academia, interviewing experts within the building industry, collecting personal experiences of healing spaces, and more. This collective knowledge-base, along with curated summits that bring together innovators and leaders, expand our knowledge on how humans interrelate with the environment, and inversely, how the environment impacts human well-being.
2017 Briefing Paper
The briefing paper is a snapshot of this industry sector including valuable information on latest trends, challenges and initiative accomplishments. Read full paper HERE.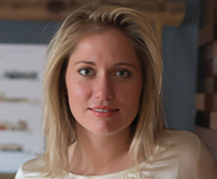 Veronica Schreibeis Smith
UNITED STATES
Initiative Chair
Veronica Schreibeis Smith, CEO & Founding Principal, Vera Iconica Design, United States
Prior to founding Vera Iconica Architecture in 2010 in Jackson Hole, Veronica Schreibeis Smith worked as an architect on four continents. Smith values adventurous experiences that are rooted in culture and landscape, and is passionate about promoting holistic wellness through intuitive design and thoughtful material selection. Vera Iconica, meaning "true likeness," focuses on creating and carefully designing experiences; the architecture is a means to this end.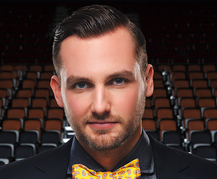 Brandon Sinclair
CANADA
Vice Chair
Brandon Sinclair, Founder, Legacy Ranch, Canada
For the past few years Brandon has been traveling across North America testing advanced technologies in the areas of Wellness, Energy, and Bio-Architecture. Leveraging his expertise in business and quantum physics, he has been placing specialty wellness technologies in leading edge facilities across Canada. He was recognized among Noble Prize Laureates and Global Leaders for being the youngest contributor to the Institute for Venture Science at their launch symposium in 2015. "To propel our world into the next phase of wellbeing, it is important that we first showcase what is possible." Brandon is currently developing a wellness facility in Canada that harmonizes nature and science to provide transformative experiences for guests.
---
Initiative Members