Overview
The Wellness Architecture initiative brings together diverse thought leaders with the purpose of raising awareness on how our surroundings directly, and profoundly, impact us psychologically, physically, energetically, emotionally, and spiritually. Initiative members gather emerging evidence of the effects the built environment has on humankind – diving into scientific corners of academia, interviewing experts within the building industry, collecting personal experiences of healing spaces, and more. This collective knowledge-base, along with curated summits that bring together innovators and leaders, expand our knowledge on how humans interrelate with the environment, and inversely, how the environment impacts human well-being.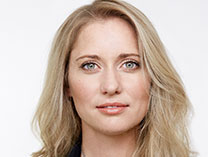 Veronica Schreibeis Smith
UNITED STATES
Initiative Chair
Veronica Schreibeis Smith, CEO & Founding Principal, Vera Iconica Design, United States
Veronica Schreibeis Smith, AIA, NCARB, LEED AP, is CEO and Founding Principal of Vera Iconica Architecture and Developments, a B-corporation. The brand is a global pioneer in wellness architecture, the art and science behind designing built environments that enhance human and planetary wellbeing. Veronica is a WELL Advisor and Chairs the Wellness Architecture Initiative for the Global Wellness Institute, and continues to work, speak, and lead think tanks internationally.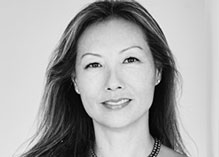 Lahra Tatriele
ITALY
Initiative Vice Chair
Lahra Tatriele, Vision Director & Wellness Strategist, Alchemy Concepts, Italy & Hong Kong, Co-Founder, Fivelements, Asia
Lahra Tatriele is an executive wellness strategist, creative director and business development entrepreneur. She brings extensive experience creating and executing innovative models for high growth markets in the U.S., Europe and Asia. As co-founder of the award-winning wellness destinations, Fivelements in Bali and Hong Kong, Lahra has led the company's wellness strategy, concept design and development efforts since its inception. She has been recognised as an innovative leader in wellness hospitality, designing high impact eco-wellness destinations and programs in regenerative plant-based cuisine, mindfulness rejuvenation and corporate wellness experiences. Lahra cofounded Alchemy Concepts to advise international private and public entities toward embracing an integral wellness strategy as the core foundation for sustainable growth.
---
Initiative Members
---
2017 Briefing Paper
The briefing paper is a snapshot of this industry sector including valuable information on latest trends, challenges and initiative accomplishments. Read full paper HERE.