Wellness Architecture & Design Initiative Members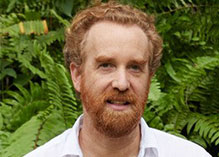 Gove DePuy
MA, WELL AP, Indonesia
Gove is a Sustainability Planner and Landscape Designer based on the island of Bali and working globally. Over the past 20 years his work experience has covered a broad portfolio of Green Building certification, environmental management systems, master-planning and environmentally sensitive landscape design. He has worked in diverse contexts from urban Massachusetts to rural Indonesia and held positions such as the Sustainability seat on the Fivelements brand design team from 2008-2020, founding member of the first Sustainability Committee at The Green School Bali, and design consultant to a grassroots Indonesian NGO staffed primarily by locals and working in remote locations. Gove's current passion is understanding how nature affects people's experiences and overall Wellness. He leads interested groups on tours of remote social and environmental projects in rural Indonesia as part of this exploration.
---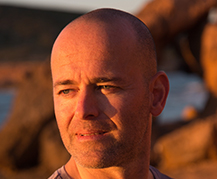 Stephen Marks
Founder, Mind Body Building, United Kingdom
Stephen was a lawyer for 20 years in London and advised on all aspects of Real Estate. He has recently changed direction to advise on Wellness within Real Estate, Hospitality and Large Corporates through his company Mind Body Building. A qualified yoga, meditation and nidra teacher Stephen has practised yoga for over 20 years and teaches all over the world and weekly at London studios. He writes for the Wellness and Property press and regularly speaks on Wellness Architecture.
---