Wellness Architecture & Design Initiative Members
Initiative members gather emerging evidence of the built environment diving into scientific corners of academia, interviewing experts in related fields, identifying case studies and prime examples of spaces that enhance our wellbeing in harmony with the environment. This collective knowledge-base deepens our understanding of how humans interrelate with the environment, and inversely, how the environment impacts human wellbeing.
The members of the initiative have begun a two-year journey to write a white paper which will serve to inform and guide investors, developers, architects, designers, engineers and other project stakeholders toward embracing and implementing a successful regenerative design approach.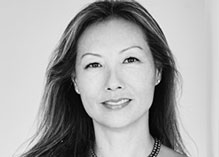 Lahra Tatriele
ITALY
Initiative Chair
Lahra Tatriele, Vision Director & Wellness Strategist, Alchemy Concepts, Italy & Hong Kong, Co-Founder, Fivelements, Asia
Lahra Tatriele is an executive wellness strategist, creative director and business development entrepreneur. She brings extensive experience creating and executing innovative models for high growth markets in the U.S., Europe and Asia. As co-founder of the award-winning wellness destinations, Fivelements in Bali and Hong Kong, Lahra has led the company's wellness strategy, concept design and development efforts since its inception. She has been recognised as an innovative leader in wellness hospitality, designing high impact eco-wellness destinations and programs in regenerative plant-based cuisine, mindfulness rejuvenation and corporate wellness experiences. Lahra cofounded Alchemy Concepts and Wellness Communities Italia to advise international private and public entities toward embracing an integral wellness strategy as the core foundation for sustainable growth.
---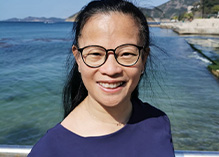 Sherry Fong
HONG KONG
Initiative Vice Chair
Sherry Fong, Operations Director for Senior Living, Residential Care Homes and Wellness, Wellness & Horticultor Strategist – Property & Project Development, Hotels
Sherry Fong is a Wellness strategist in property development and human healthcare. She brings to the initiative her extensive background in research, property development & property management. With her extensive background in luxury hotels, she developed and implemented the first property management company with a Swiss hotel management operation for MTR Properties. During her tenure with a prominent property developer in Hong Kong, she was part of the senior management team in developing a sports academy where wellness and sustainability initiatives were and still are an integral part of the academy. She further led an award-winning children's horticultural/learning center which embraced the company's ethos and help change the way Hong Kong children see farming and agriculture. From horticulture innovator to healthcare designer, her journey continues with her most prominent adventure. From designing a wellness and healthcare accommodation for the mature adult to the eventual operations, this upcoming project with its many sustainable and innovative designs will address issues that impact to our world.
---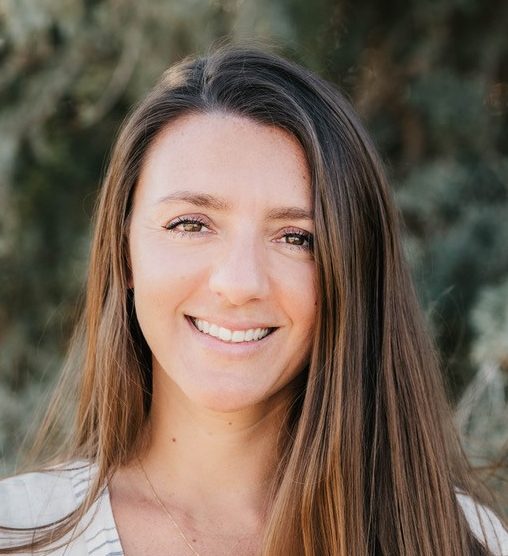 Valentina Cereda
Founder & Integrative Architect,  Dubai
Valentina Cereda is the Founder of Energy & Space, has worked as an Architect for the past 15 years, and designed and delivered spaces for some of the biggest names in corporate, hospitality, and residential developments. She describes herself as an Integrative Architect, as she integrates her architectural skills with diverse specializations such as Building Biology and Electromagnetic radiations, Classical Feng Shui, Dowsing, and Land Energy sciences, to align physical environments with the frequencies of Nature, to enhance health and well-being. Since the company's launch four years ago, Valentina and her team has had the privilege to create healthy spaces for corporates and commercial businesses, as well as many private residential clients. Energy & Space's unique offering combines design aesthetics for function & well-being along with consideration of electromagnetic fields, material toxicity, land energies and Qi life force, a true integration of ancient teachings and contemporary sciences with modern day architectural and design principles.
---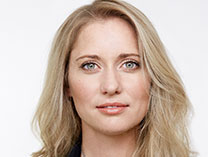 Veronica Schreibeis Smith
CEO & Founding Principal, AIA, NCARB Certified, LEED AP,  United States
Veronica Schreibeis Smith, AIA, NCARB, LEED AP, is CEO and Founding Principal of Vera Iconica, a design brand focused creating environments to support optimal living that provides services in Architecture, Interior Design, Wellness Kitchen™ Design, and Real Estate Developments. The company is a global pioneer in wellness architecture, the art and science behind designing experiences and rituals that enhance human and planetary wellbeing. Veronica is host of the podcast, Architecture of Being: Composing a Conscious Life, which explores the impact our surroundings have on longevity, vitality and happiness. Veronica has practiced architecture on four continents, and continues to work, write, speak, and lead think tanks internationally. She founded the Wellness Architecture & Design Initiative for the Global Wellness Institute, and is founder of the non-profit organization Wellness Architecture + Design.
---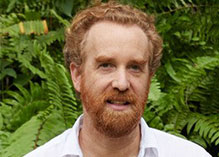 Gove DePuy
MA, WELL AP, Indonesia
Gove is a Sustainability Planner and Landscape Designer based on the island of Bali and working globally. Over the past 20 years his work experience has covered a broad portfolio of Green Building certification, environmental management systems, master-planning and environmentally sensitive landscape design. He has worked in diverse contexts from urban Massachusetts to rural Indonesia and held positions such as the Sustainability seat on the Fivelements brand design team from 2008-2020, founding member of the first Sustainability Committee at The Green School Bali, and design consultant to a grassroots Indonesian NGO staffed primarily by locals and working in remote locations. Gove's current passion is understanding how nature affects people's experiences and overall Wellness. He leads interested groups on tours of remote social and environmental projects in rural Indonesia as part of this exploration.
---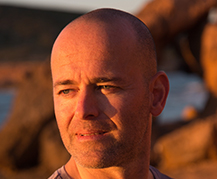 Stephen Marks
Founder, Mind Body Building, Well AP, Well Faculty, Fitwel, Portugal
Stephen combines a 20 year career in real estate with a passion for wellness. Formerly a real estate partner in an international law firm he advised investors across all property sectors for over two decades. In 2015 re-trained as a yoga and meditation teacher and has now taught all over the world working with the likes of the UK Government, Google, Microsoft, BDO, and the Ace and Lanserhof hotel groups. Property is still very much in his DNA and he also advises property owners and investors on what it takes to make a space healthy. He is currently also involved in sourcing finance for hotels and wellness resort projects.
---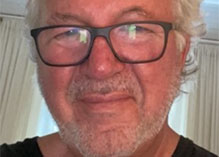 Anthony DiGuiseppe
CEO and Founding Principal of DiGuiseppe Architect, United States
Anthony J. DiGuiseppe founded his namesake firm over 35 years ago. The firms' work incorporates architecture and the interior design as an integrated process while remaining true to the tenets of sustainability, historic preservation, alternative energy sources, and wellness in all projects. The firms' work has been featured in Vogue, Interior Design, American Spa and European Spa magazines, Hospitality Design, and has written articles in Wellness Architecture for Hotel Business. Anthony became involved with the Global Wellness Summit over 10 years ago as a delegate. He is a long-standing member of the American Institute of Architects and the Royal Institute of British Architects.
---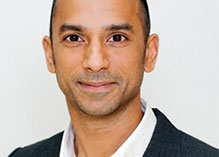 Kailas Moorthy
Associate Director at (the London Studio of) DP Architects, ARB | RIBA | WELL AP | Fitwel Amb, United Kingdom
Kailas has meditated since 2016. Thanks to this daily practice he has become fascinated by the role the mind plays in keeping us healthy, and as an Architect, how the built environment can influence our mental state. As a WELL Accredited Professional and Fitwel Ambassador, Kailas leads DP Architect's global Wellbeing drive from our London Studio. Over 20 years in the construction industry, spanning North America, Europe and Asia, has afforded him a wide range of experience in many sectors and scales of projects; through them all, he strives to bring a considered process-driven and human-centric approach to design.
---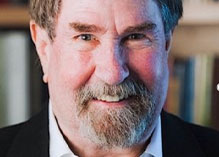 Dr. Phillip James Tabb
Professor Emeritus of Architecture at Texas A&M University and the Liz and Nelson Mitchell Professor of Residential Design, United States
He served as Head of the Department from 2001-2005 and was Director of the School of Architecture and Construction Management at Washington State University from 1998-2001. He is author of seven books and is the master plan architect for Serenbe Community – an award-winning sustainable community being realized near Atlanta, Georgia. He received his Bachelor of Science in Architecture from the University of Cincinnati, Master of Architecture from the University of Colorado, and Ph.D. in the Energy and Environment Programme from the Architectural Association in London.
---