Overview
The Hot Springs Initiative is a global network of hot springs owners, operators, academics and industry participants dedicated to exploring the diverse potential of geothermal waters to contribute to the health and wellbeing of visitors as well as the economies and societies in which they are located. We seek to connect communities who have geothermal water and provide opportunities to meet, share thoughts and collectively grow the industry while generating consumer and political awareness of this unique natural and sustainable resource found in every country on earth.
View our activities and tasks below.
Charles Davidson
AUSTRALIA
Initiative Chair
Charles Davidson, Co-Founder & CEO, Peninsula Hot Springs
Charles Davidson is the co-founder & CEO of Peninsula Hot Springs; chairman of the Victorian Tourism Industry Council (VTIC); Victorian Tourism Ministerial Advisory Committee member; founding member and past vice-president of the Australasian Wellness Association (ASWell) and a founding member of the Global Hot Springs Initiative. Charles' passion for hot springs started the moment he entered the waters at Kusatsu Onsen in Japan in 1992. Since then Charles has travelled to 42 countries on hot springs research missions in a search to find how cultures of the world share the gift of thermal waters for health, wellbeing and community creation. What he learns is translated into transformative experiences at Peninsula Hot Springs, and at other hot springs he has designed, to help visitors relax in nature and with each other to connect with the wellness of their being.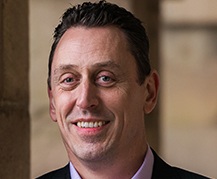 Mark Hennebry
UNITED KINGDOM
Vice Chair
Mark Hennebry, Vice-Chairman, Danubius Hotel Group
Mark Hennebry has a background of over 25 years in the hotel, financial and private equity sectors. Currently a board director for Danubius Hotel Group –  one of Europe's largest owner/operator of natural resource health spas. Prior to joining CP Holdings, he was the Executive Board Director for Maybourne Hotel Group and before that was with Avestus Capital and was responsible for the asset management of the luxury hotel portfolio, including a number of Four Seasons hotels located around Europe.
---
Initiative Members
---
Our activities (Objectives/Goals) Include:
Coordinate and contribute to the Hot Springs Forum at the annual Global Wellness Summit
Provide a forum for sharing best practices from around the world: cross-culturally, historically and archaeologically
Provide opportunities for hot springs facilities to share best practices, triumphs, challenges and sustainable business models
Develop a comprehensive database for sharing best practices and sustainable models and appropriate technologies
Promote geothermal water destinations for nature-immersion/eco-tourism
Build a global database of hot springs industry contacts
Develop a framework for the evolution of the hot springs culture, systems, operators, owners, the deep value of stewardship and sustainability, environment
Educate the consumer and community about the additional value of hot springs
Some of the Specific Tasks of the Group Include:
Identify and discuss industry and community strengths, weaknesses, opportunities, and threats
Develop a framework for understanding and evolution of the hot springs culture, systems, source-to-end use, health benefits and recreational opportunities
Provide access to best-practices for sustainable source-to-end uses
Provide cross-cultural and trans-national perspectives for comparative legal issues
Promote the deep value of stewardship and environmental sustainability
Promote public awareness of geothermal water value for health, recreation, and nature-based tourism
Promote environmental and species sustainability awareness thru geothermal water sites
Gather and provide access to historical, archaeological and geologic lore of geothermal waters
Seek to engage, connect, share and further the Global Community of geothermal health & wellness resource users and operators
Share sustainable best practices from diverse geographic and cultural histories
Explore and share diverse ways in which cultures have used geothermal water, contemporary and historical
Raise awareness of geothermal waters as the essence of S.P.A. "sanus per aquaam", the historical foundation of SPA culture, by exploring historical lore with current science and best practices from source-to-end uses