Hot Springs Initiative Members
The Hot Springs Initiative is an international wellness ThinkTank dedicated to exploring the diverse values of geothermal waters for health, recreation, tourism and community. We seek to connect the global communities involved with geothermal water and to provide network events and conferences to help grow consumer and political awareness of this unique segment of recreation, health and tourism markets (industry). Our intention is to connect the global community of hot springs and geothermal resources by raising awareness of this unique and distinct segment of global recreation, health and tourism industry (community).
Our task force members include: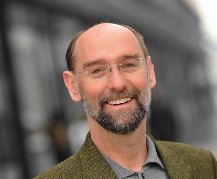 Iztok Altbauer
Managing Director, Slovenian Spa Association, Slovenia
Iztok was appointed to the position to the manager at the Slovenian Spas Association nine years ago, after he spent most of his career in the tourism business. Before this position he was the CEO of Globtour, one of the most important Tour Operators at that time. In his years of work in the Association, Iztok established strong connections to the Health, Spa and Wellness industry in the region of Central Europe. One of the most important projects he is leading and running is "SPA-CE". The Slovenian Spas Association is also the Founding Member of the Balkan Spa Institute, where Iztok took the role of developing the Balkan Spa Award.
---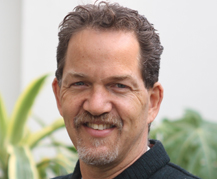 Professor Marc Cohen, MBBS (Hons), PhD, B MEd Sc (Hons)
Professor of Health Sciences, RMIT University and Chair, Australasian Wellness Association, Australia
Professor Cohen is one of Australia's pioneers of integrative and holistic medicine. He is currently chair of the Australasian Wellness Association and a professor at RMIT University where he leads postgraduate wellness programs and supervises research in nutrition, herbal medicine, yoga, lifestyle, and the health impact of pesticides, organic food and detoxification.
---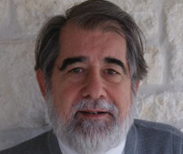 Prof. J. Paul de Vierville, PhD
Owner & Director, Spa Cultures, United States
Dr. J. Paul de Vierville is Professor of History and Humanities at Alamo Colleges, St. Philip's College, and is a Jungian Psychotherapist/Analytical Consultant. He has been associated with the Balneotherapy Association of North America and the International Association for Study of Dreams. He owns the Alamo Plaza Spa at the historic Menger Hotel in San Antonio,Texas and runs a Spa-Waters: Dreams and Cultures seminar.
---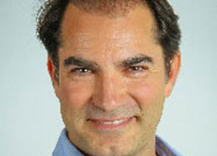 Jean Guy de Gabriac
CEO, TIP TOUCH International, France & Belgium
Jean-Guy is an award-winning spa/wellness advisor & educator since 2001, assisting hotels, spa operators & cosmetic brands to go from GOOD to GREAT, integrating WOW factors in their marketing, communication & SOPs to boost client satisfaction. Jean-Guy also serves as conference producer of the World Spa & Wellness Convention ; judge of the World Spa & Wellness Awards ; and founder World Wellness Weekend celebrated in 88 countries on the Equinox of September (21-22 Sept 2019).
---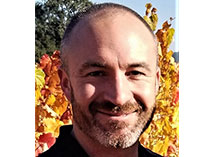 David Dronet
Owner, The Springs Resort & Spa, United States
David Dronet is the owner of The Springs Resort & Spa in Pagosa Springs, Colorado; founder of Elan Senior Living, and founder and CEO of Olympus Real Estate Group. David has spent most his career creating environments centered around health, healthcare and wellness. He is the founding ambassador of Aging 2.0 – Austin and a founding board member of the Senior Living Developer Collective. David began using hot springs and hydrotherapy for recovery from physical training related to high-altitude mountaineering. Having experienced the profound impact hot spring waters can have both physically and mentally, he pursued and ultimately purchased The Springs Resort and Spa, home to the deepest geothermal hot spring in the world.
---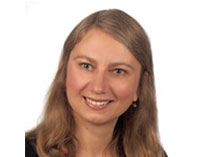 Diana Dryglas, PhD
Professor, AGH University of Science and Technology, Poland
Researcher and academic teacher of economics and management sciences, especially in the field of health, wellness and therapeutic tourism. Diana is the author of numerous scientific and popular science articles in economics and management of tourism and spa resorts, including monographs (e.g. 'Designing a health tourism product structure model in the process of marketing management'), chapters in monographs, articles in Polish and international journals, co-author of numerous research projects. For many years she has cooperated with the Association of Polish Spa Communes.
---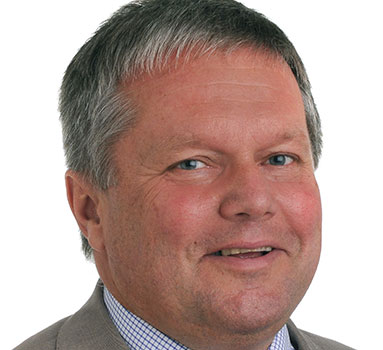 Roland Lymann
Lecturer, Lucerne University of Applied Sciences and Arts Business, Switzerland
Roland Lymann has lectured on destination management and health tourism at the Institute of Tourism since 2008. He holds an "ITW-Forum" with the Swiss wellness industry, is supervisor of the Swiss Wellness destinations and cures, teaches at other universities, gives speeches at conferences and evaluates research projects. Previously, Roland worked as the director of tourism and was responsible for 35 holiday resorts in Europe.
---
Tomonori Maruyama
Chief Researcher & Manager at the Research Institute, Mitsui Knowledge Industry Co., Ltd., Japan
Tomonori Maruyama is dedicated to global research on current issues such as spa services, quality standards of therapists, labor markets, industry structures, regulations and overseas recruitment systems. As chief researcher of Mistui Knowledge Industry, he and his team undertake studies for the spa industry commissioned by the government. Currently, he is engaged in co-innovation projects with major companies.
---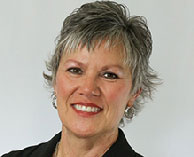 Vicky Nash
Executive Director, Hot Springs Association, United States
With extensive tourism industry experience spanning 40+ years, Vicky Nash specializes in geothermal tourism management and marketing, providing a global perspective and unique expertise in this field. The Hot Springs Association recently recruited Nash to serve as Executive Director for this newly formed organization. She is well-known throughout the industry for originating the Hot Springs Connection conference and the Hot Springs of America website. She also oversees the Colorado Historic Hot Springs Loop, an award-winning marketing collaboration that features the state's premier thermal locales. After gaining experience in group tour operation and destination marketing, Nash established the tourism communications firm Resort Trends, Inc. 21 years ago and has worked with over 50 clients including visitor bureaus, tourism associations, historic properties, attractions, resorts, hotels, hot springs and spas. Her passion for international travel has taken her to five continents, over 20 countries and more than 80 hot springs facilities.
---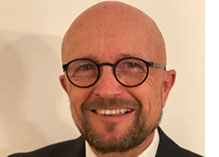 Klaus Pilz
Advisor to COO, VAMED Vitality World, Austria
Klaus J. Pilz, is experienced in international hotel industry for more than 40 years. He has gained wide experience in Spa, Wellness and Rehabilitation, leading some of the largest and highly specialized health spas and clinics. He recently joined VAMED Vitality World, to tune up guests and staff for a healthier lifestyle. His main focus is to create more awareness that body and soul (or call it ying/yang) need to be in balance to maintain happiness and health at any age
---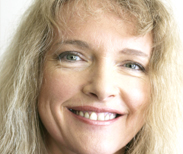 Marion Schneider
CEO and Co-Owner, Toskanaworld GMBH, Germany
Marion Schneider is CEO and co-owner of Toskanaworld, Klinikzentrum Bad Sulza, Hotel an der Therme Bad Sulza and Bad Orb, Hotel Resort Schloss Auerstedt and Toskana Therme Bad Sulza, Bad Orb and Bad Schandau, all in Germany. She is president of the non-profit Ourchild and on the advisory board of several organizations. She is the author of several books and holds an MA in History as well as in German language and literature.
---
Jeff Wang
Chairman, Chongqing Hakone Hot Spring & Thermalism Industry, China
With decades of experience in the planning and development of thermal projects, Jeff Wang has served hundreds of premium cases. He has led and worked on the drafting and formulation of four national and industrial hot spring and spa service standards. In 2012 and 2016, he was awarded a Certificate of Merit by FEMTEC to honor his work promoting thermalism, health spas, hydrotherapy and climatotherapy in China.
---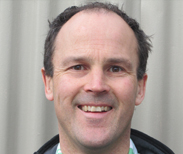 James White
Hot Springs Research and Development, James D White Ltd, New Zealand
James White is an experienced research and development consultant to the hot springs bathing and spa industries. He is currently engaged to document global best practices in the hot springs industry, which will identify sustainable growth opportunities for public and private businesses in New Zealand and Australia. He holds an MBA degree, and his thesis topic was commercial bathing and spa development concepts.
---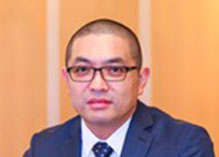 Zhao Yongming
Deputy Secretary, China Hot Spring Tourism Association; Chairman, Feiteng Holding Group, China
Deputy Secretary of China Hot Spring Tourism Association; Chairman of Feiteng Holding Group; Representative of FEMTEC in China. Since 2013, Zhao is making more and more efforts on external communication and international cooperation with other worldwide thermalism SPA organisation and experts on thermal technologies and concepts on different levels, to promote China Hot Spring tourism.