When it comes to leading wellness in our shared pursuit of a world free of preventable disease, being inclusive is one of our most powerful tools. Inclusive leaders seek to INCLUDE sidelined and disadvantaged voices so that our wellness circle expands and new potentials for wellbeing unfold.
Until he extends his circle of compassion to include all living things, man will not himself find peace.
—Albert Schweitzer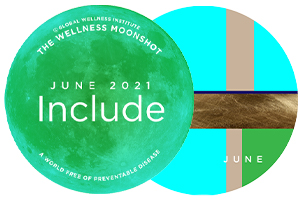 WE CREATE HEALTHIER SOCIETIES WHEN WE INCLUDE

Inclusively means providing everyone equal respect and access to participate in society regardless of age, gender identity, race, ethnicity, faith, ability, political leaning, socioeconomic standing, immigration status or any other category. And inclusive leadership is instrumental in developing a just and sustainable world for everyone. When members of excluded groups gain opportunities and get involved in resolving deep-rooted systemic imbalances, our neighborhoods and nations experience greater public trust, cohesion and peace. Curated by the Global Wellness Institute and Renee Moorefield, member of the GWI Advisory Board and CEO of Wisdom Works Group, this inspiring article explains why INCLUDE increases your potential as a wellness leader—and how to use the concept of inclusion effectively.
---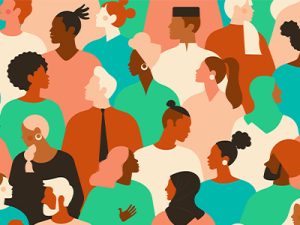 ASK THESE QUESTIONS TO DIG DEEPER FOR DIVERSITY

If you aspire to create a better culture of wellbeing and care in your office, the GWI offers rich perspectives and resources to advance your important cause. The GWI's Wellness at Work Initiative recently published a thought-provoking article, Inclusion: The Elephant in the Wellness Room. We encourage you to take a few minutes to read it and understand why wellness programs must include inclusion.  We also invite you to discover the trends driving the wellness industry to become more inclusive: making nature accessible to everyone, virtual wellness platforms and wellness businesses created for and by Black people, the positive rebrand of aging, femtech, and inclusive fashion. Plus, use this insightful set of questions from GWI's Wellness at Work Initiative to help you create a culture of wellbeing.
---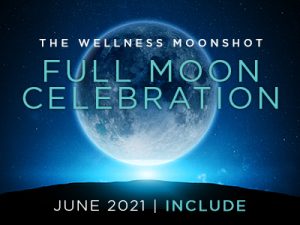 SHARE YOUR INSPIRATIONAL AND INCLUSIVE LEADERSHIP

Growing research shows that inclusive workplaces benefit from lower turnover, healthy work-life integration, and positive teamwork. Inclusive leaders recognize that each of these motivations can lead to high levels of work engagement and wellbeing. Our time is ripe for making choices that can either weaken humanity or evolve it. We recognize that it will take all of us to shift from an unwell to a well world. Tell us how you are demonstrating inclusive leadership to advance wellness to many, and remember to join the GWI's Wellness Moonshot celebration on Thursday, June 24, at 10 AM ET to connect and learn from others!

RSVP FOR FULL MOON CELEBRATION
---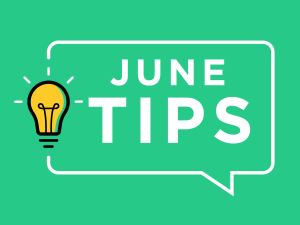 TIPS FOR BEING AN INCLUSIVE LEADER

Leading an inclusive workplace means creating an environment where people feel welcomed, valued and enabled to make unique contributions at work, plus enjoy a culture of fairness, camaraderie and care. When you put inclusion at the top of your wellness leadership agenda, you humanize work and the workplace by tapping into three profound human motivations: the need to feel physically and psychologically safe, to express individuality, and to belong. Save this valuable advice, which is excerpted from Renee Moorefield's article, on why INCLUDE can inspire participation in the powerful global movement.
---
SHARE YOUR STORY
Email Kendra Kobler and tell us about your moonshot activities and programs. And use #wellnessmoonshot
on your social media platforms to spread the message worldwide.