Definition of Traditional Chinese Medicine (TCM)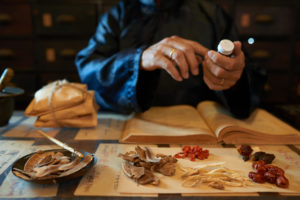 Traditional Chinese Medicine: Chinese medicine is a broad term encompassing many different modalities and traditions of healing. They share a common heritage of technique and theory rooted in ancient Chinese philosophy (Taoism), elements of which are believed to date back over 5,000 years. The first recorded use of TCM is said to have been around 2,000 years ago…Read more
Explore Traditional Chinese Medicine research in the following databases: 
PubMed  Trip Cochrane*
*The Cochrane database requires users to enter the search term manually. Enter "traditional chinese medicine"
---
Research Spotlight
The databases often return hundreds of medical studies for a single wellness approach. This section summarizes a sampling of five studies – providing just a taste of the available research. 
TCM Herb, Astragalus, Protects Heart Attack Patients Better Than Current Drugs


A new study from Newcastle University-UK found that heart attack patients treated with a

compound derived from a

plant

long

used in

t

raditional Chinese

m

edi

cine, 

astragalus, experienced significantly reduced inflammation (

up to 62%, and 30% more than

with

traditional anti-inflammatory med

ications

.

)

P

atients

also

experienced

less

chest and joint pains

.

Unlike current post-heart-attack treatments, the herbal treatment not only did

not

compromise patients' immune systems,

it

actually

increased immune cell count.


Access this Traditional Chinese Medicine (TCM) study
Chinese Herbal Medicine Useful in Relieving Menstrual Pain
A Cochrane systematic review of 39 randomized controlled trials (involving 3,475 women) found that Chinese herbal medicine shows promising benefits for menstrual pain: leading to significant improvements in pain relief and overall symptoms when compared with pharmaceutical drugs. Chinese herbal medicine also resulted in better pain relief than acupuncture and heat compression. 
Access this Traditional Chinese Medicine (TCM) study
Respiratory Infection, Dementia and Depression Top List of Diseases Treatable by TCM
A 2013 systematic review of the efficacy of Traditional Chinese Medicine (606 studies analyzed) found demonstrated curative effects against upper respiratory tract infection, dementia and depression (which they concluded may become the dominant diseases treated by TCM). Interventions not recommended were tripterygium for rheumatoid arthritis and TCM syndrome differentiation for pediatric nocturia. They also called for training in systematic review methods for better-quality studies on TCM. 
Access this Traditional Chinese Medicine (TCM) study
Some Diabetes Type 2 Symptoms Improve with TCM Techniques
A 2013 randomized controlled trial (800 patients with type 2 diabetes) found that those that took the Xiaoke Pill, a compound of Chinese herbs combined with glibenclamide, had significant reductions in hypoglycemia and similar improvements in glycemic control after 48 weeks – compared to those that just received Glibenclamide. 
Access this Traditional Chinese Medicine (TCM) study
TCM May Be Useful in Mitigating Several Types of Pain
A 2014 U.C. Irvine study found a powerful painkiller in a plant used for millennia in TCM. The chemical compound dehydrocorybulbine, or DHCB in the Corydalis plant was found to effectively alleviate three different types of pain in mice – acute pain, inflammatory pain and injury-induced neuropathic pain. And the study also showed that mice didn't build up resistance to it, which indicates it could one day be used for managing chronic pain in humans. Conclusion: it's a promising lead in pain management. 
Access this Traditional Chinese Medicine (TCM) study
Tianqi May Help Stall Progression of Type 2 Diabetes
A 2014 randomized controlled trial (389 participants) found that the Tianqi capsule, containing 10 Chinese herbal medicines, helped stall the progression of type 2 diabetes. Those that took Tianqui exhibited significantly higher rates of normal glucose tolerance at the end of 12 months of treatment (63%) than those that took the placebo (46.6%). And the researchers concluded that Tianqi (safely) reduced the risk of diabetes by 32%. 
Access this Traditional Chinese Medicine (TCM) study
---
Studies-in-Progress/Clinical Trials Underway
A clinical trial is any research study that assigns people to health-related interventions to evaluate the outcomes. "Interventions" include drugs, surgical procedures, devices, behavioral treatments, preventive care, etc.
---
Access all studies currently available for Traditional Chinese Medicine in these databases:
PubMed  Trip Cochrane*
*The Cochrane database requires users to enter the search term manually. Enter "traditional chinese medicine"