Integrative medicine experts Daniel Friedland, MD, Kenneth Pelletier, MD, and Marc Cohen, MD, are the medical consultants who architected Wellness Evidence. These physicians were essential in designing the portal, selecting the databases, and ensuring that the research process follows the medical establishment's use of evidence-based medicine. Dr. Friedland sadly passed away in 2021, and this website is dedicated to his memory.
Background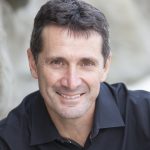 Dr. Daniel Friedland was an expert in evidence-based medicine and brain science, and helped healthcare providers, corporate executives, and health-seekers generally, effectively navigate stress and make smarter health decisions. Dr. Friedland authored one of the first textbooks on evidence-based medicine, served as President-Elect of the American Board of Integrative Holistic Medicine, and was Chairman of the Academy of Integrative Health and Medicine. He was founder and CEO of SuperSmartHealth, a provider of workshops, online programs, and executive coaching to cultivate Conscious Leadership and authored numerous books, including Leading Well from Within: A Neuroscience and Mindfulness-Based Framework for Conscious Leadership.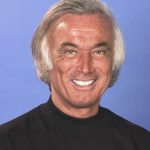 Dr. Kenneth Pelletier is Clinical Professor of Medicine at the University of Arizona School of Medicine and at the University of California School of Medicine, San Francisco (UCSF). At the former, he is Director of the Corporate Health Improvement Program (CHIP), a collaborative research program with Fortune 500 corporations. He has served as Chairman of the American Health Association and has been a medical consultant to the U.S. Department of Health and Human Services, the World Health Organization (WHO), the National Business Group on Health, the Federation of State Medical Boards and many major corporations. He has authored more than 300 professional journal articles on behavioral medicine, disease management, worksite interventions and alternative/integrative medicine and is the author of numerous books, including Change Your Genes, Change Your Life: Creating Optimal Health with the New Science of Epigenetics.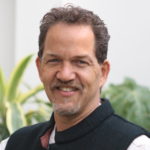 Dr. Marc Cohen is a former Professor of Complementary Medicine at the Royal Melbourne Institute of Technology (RMIT) in Australia, where he performed clinical research in natural medicine and wellness and was a core member of the university's Health Innovations Research Institute. He has served as a Board Member and President of the Australasian Integrative Medicine Association (AIMA). A global authority on the integration of complementary medicine into mainstream settings, Dr. Cohen has authored two books, published more than 60 peer-reviewed articles, and co-authored numerous policy reports for organizations such as the World Health Organization.