Overview
The Wellness Coaching Initiative will empower individuals and businesses around the world to confidently partner with wellness coaches, optimizing health and wellbeing. Our mission is to clarify wellness coach specialties and global guidelines through education and community resources.
We intend to publish a white paper to help select an evidence-based coaching practice and accredited professional that specializes in your unique needs. Diet, exercise, a sense of community and purpose are proven to influence health and wellbeing. While many people would like to make healthy choices, it is not easy to make a choice and have the inspiration to take the first steps. Wellness coaching provides the education, mindset and motivation to help drive positive behavior change and integrate holistic, personalized strategies for optimizing health and wellbeing.
Wellness coaches around the world will help contribute to achieving The Wellness Moonshot™: – A World Free of Preventable Disease. Global wellness coaching guidelines will help initiate wellness coaching and take the first steps toward making healthy choices and behavior changes that help minimize preventable disease and improve quality of life.
The Initiative addresses $1.3 trillion of the global wellness economy, including healthy eating, nutrition and weight loss, and preventive and personalized medicine. Insights and wellness coaching best practices will help wellness businesses increase revenue generation.
---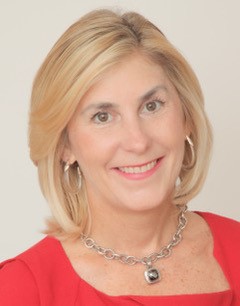 Susan O'Connor
UNITED STATES
Initiative Chair
Susan O'Connor, CEO, PranaHealth Strategies & Wellness Coach, United States
Susan O'Connor is a business strategy consultant and wellness coach with expertise in mind-body strategies and profitable business models to scale wellness innovations. As a personal coach, O'Connor helps executives and their teams to understand their mind-body connection and practice sustainable wellness strategies to improve overall wellbeing. Certifications include wellness coaching, Ayurveda, yoga and mindfulness meditation.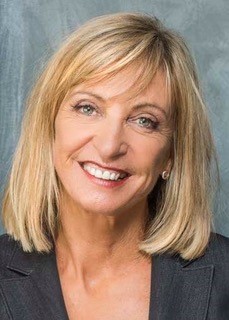 Fiona Cosgrove
AUSTRALIA
Vice Chair
Fiona Cosgrove, CEO of Wellness Coaching Australia, Australia
Fiona Cosgrove's leading company has trained several thousand people to be health and wellness coaches who help individuals create lasting lifestyle behavior change. As a health club owner, university lecturer, keynote speaker, author and national general manager of The Golden Door group, Fiona brings over 30 years of expertise and experience in health, fitness and wellness. She holds Master's degrees in Sports Science and Counseling, is a board-certified wellness coach, and is undertaking study toward a PhD.
---