Immersion Initiative Resources
Wellness Immersions offer an opportunity to step out of our day-to-day and see our lives from a fresh vantage point. From there, we can overcome roadblocks and replace unproductive habits that don't support us. A Wellness Immersion can help participants adopt a new perspective. The immersive nature of the experience creates the space and support to empower participants to reclaim an active role in their own wellbeing.
With this in mind, we, the members of the Wellness Immersion Initiative, have developed this reflection paper in order to define a Wellness Immersion and offer a reference point as we seek to explain and classify the term, and establish industry standards for both providers and participants.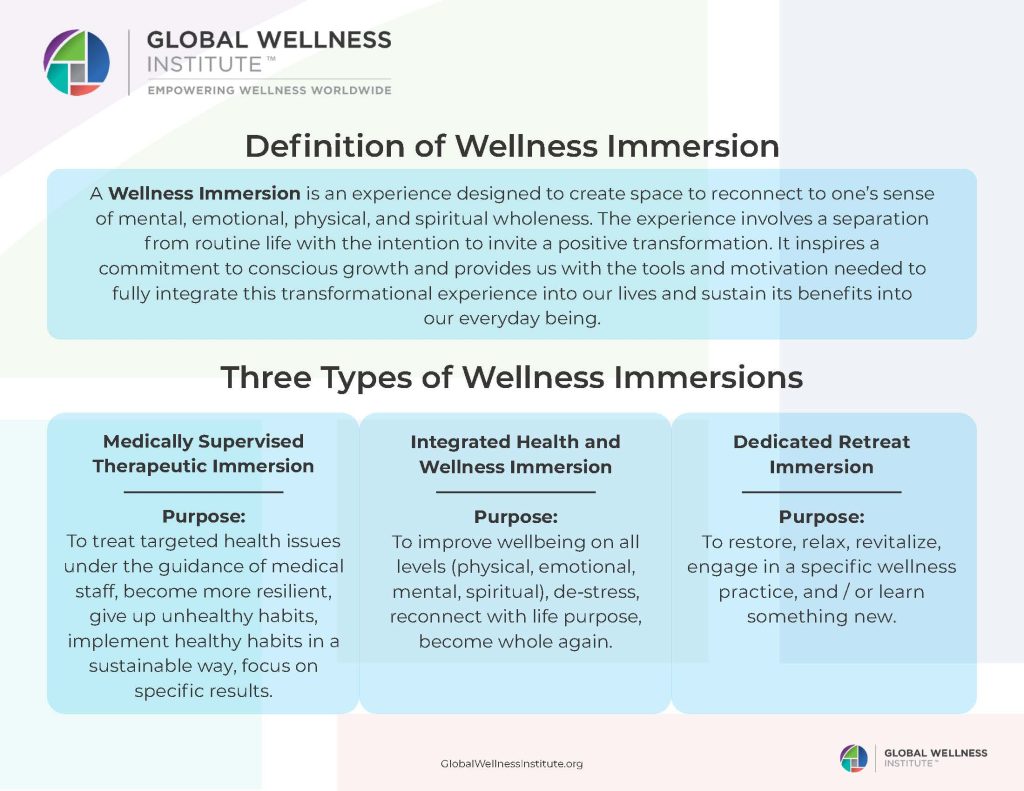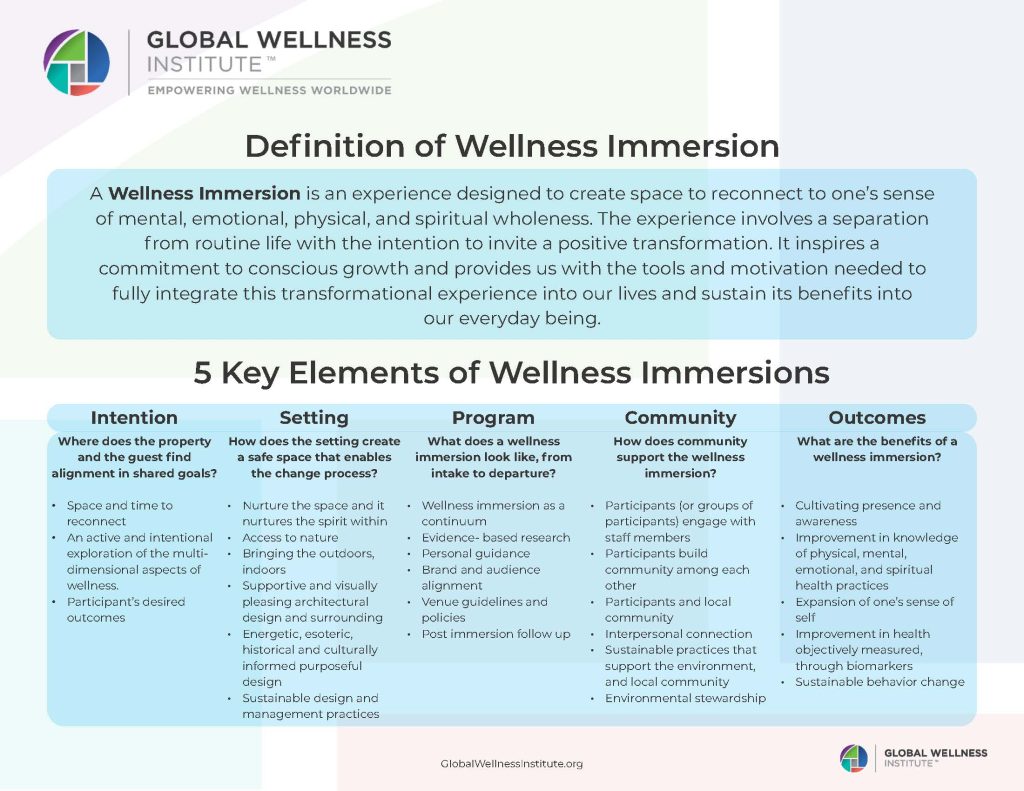 The Global Wellness Institute serves as an umbrella organization for numerous Initiatives, that are independently chaired and run. The resources, editorial, research and opinions presented by the Initiatives do not necessarily reflect the opinions of the Global Wellness Institute.