Overview
The BREATHE Initiative is an international group of devoted breath practitioners, scientists/researchers, doctors and wellness thought leaders dedicated to sharing the various modalities and the science of BREATH for wellbeing.
BREATH is noted as a top trend by GWI for 2021 and is generating more buzz every day because it equalizes wellbeing; it's free and accessible to ALL! With global stress/anxiety at record-setting levels, BREATH practices are being taken much more seriously as a science-based solution to what ails us. BREATH is both a preventative and healing tool that is truly a human superpower—albeit very underutilized. It is our intention for this Initiative to bring a broader awareness to BREATH and empower people to tap into the nourishing and healing power that is within all of us. We have the power to override our nervous system and create our optimal mindset and energy with mindful breath in small moments. BREATH is a sustainable human resource for self-care, mental fitness, nourishment and overall wellbeing. We'll engage in conversations and experiences that shine a light on how up-to-the-minute science connects the dots of an ancient practice to our modern lifestyle.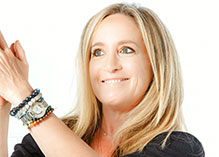 Sandy Abrams
UNITED STATES
Initiative Co-Chairs
Sandy Abrams, Founder, TheCEOm.com, United States
Sandy Abrams is a longtime entrepreneur and author (Your Idea, Inc. and Breathe to Succeed) now focused on sharing the power of BREATH through her unique and empowering BREATHE experiences. She shares her 30 years of experience and training utilizing the power of breath and mindfulness in business and life. Her business sensibility about "breath as meditation at the speed of life" resonates with the fast pace of our on-demand lifestyle. Sandy has led "Breathe to Succeed" workshop experiences with several Google offices, WW (formerly Weight Watchers) HQ, Universal Music, Facebook HQ, McKinsey & Co., Women Presidents Org., YPO, Canyon Ranch resorts, and many entrepreneurial groups, conferences and events. Sandy is on a mission to empower people to create their optimal energy for success and wellness…one deep, mindful breath at a time.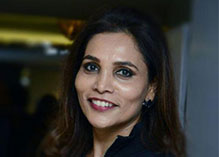 Dr. Rekha Chaudhari
INDIA
Dr. Rekha Chaudhari, Village Housewife to Global Business Leader, India
Born and brought up in a remote tribal village of Maharashtra, Dr. Rekha Chaudhari has an inspiring story of transforming from a housewife of rural India to a global figure in the beauty, spa and wellness industry. Rekha is the Global Wellness Ambassador for India, a title by the government of India as an honor by MSME Ministry and a social entrepreneur of nonprofit organizations like OLWE (JSWE), Mothers Touch Foundation, Zep Foundation, and GWD. She is also the founder and managing director of Oneline Wellness and Caressaa Wellness.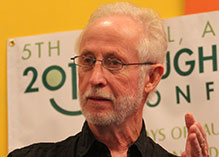 Peter M. Litchfield, PhD
UNITED STATES
Vice Chair
Peter M. Litchfield, PhD, President, Professional School of Behavioral Health Sciences, United States
Peter M. Litchfield, PhD, is president of the Professional School of Behavioral Health Sciences, which provides professional diploma and certificate programs that integrate physiological and behavioral sciences for new and innovative applications in healthcare, human service and performance enhancement. He is the CEO for Better Physiology, Ltd., the manufacturer of CapnoTrainer instrumentation, used for identifying and ameliorating dysfunctional breathing habits. Dr. Litchfield is a behavioral physiologist specializing in respiratory psychophysiology and has lectured for more than 40 years in person and by webinar throughout North America and in Asia, Australia, Europe and Latin America to diverse audiences, ranging from medical schools to corporate groups.
---
Initiative Members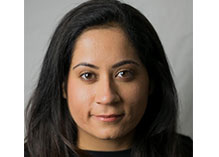 Dr. Reena Kotecha
UNITED KINGDOM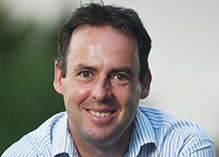 Patrick McKeown
IRELAND