Breathe Initiative
The BREATHE Initiative is an international group of devoted breath practitioners, scientists/researchers, doctors and wellness thought leaders dedicated to sharing the various modalities and the science of BREATH for wellbeing.
BREATH is noted as a top trend by GWI for 2021 and is generating more buzz every day because it equalizes wellbeing; it's free and accessible to ALL! With global stress/anxiety at record-setting levels, BREATH practices are being taken much more seriously as a science-based solution to what ails us. BREATH is both a preventative and healing tool that is truly a human superpower—albeit very underutilized. It is our intention for this Initiative to bring a broader awareness to BREATH and empower people to tap into the nourishing and healing power that is within all of us. We have the power to override our nervous system and create our optimal mindset and energy with mindful breath in small moments.
The Latest News and Resources
---
Initiative Leadership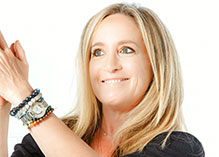 Sandy Abrams
UNITED STATES
Initiative Chair
Sandy Abrams, Founder, TheCEOm.com, United States

Sandy Abrams is a longtime entrepreneur and author (Your Idea, Inc. and Breathe to Succeed) now focused on sharing the power of BREATH through her unique and empowering BREATHE experiences. She shares her 30 years of experience and training utilizing the power of breath and mindfulness in business and life. Her business sensibility about…Read More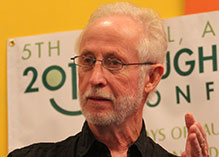 Peter M. Litchfield, PhD
UNITED STATES
Vice Chair
Peter M. Litchfield, PhD, President, Professional School of Behavioral Health Sciences, United States
Peter M. Litchfield, PhD, is president of the Professional School of Behavioral Health Sciences, which provides professional diploma and certificate programs that integrate physiological and behavioral sciences for new and innovative applications in healthcare, human service and performance enhancement. He is the CEO…Read More
---
Objectives
BREATH is a sustainable human resource for self-care, mental fitness, nourishment and overall wellbeing. We'll engage in conversations and experiences that shine a light on how up-to-the-minute science connects the dots of an ancient practice to our modern lifestyle.
---
Initiative Members

Meet the renowned thought leaders in this field who are collaborating to educate and evolve wellness in this area of global importance.
Resources

View the research, trends, whitepapers, infographics and more from this Initiative, as well as a curated list of third party resources.
Contact Initiative

Please fill out the form so we can learn more about you, which Initiative you are interested in and how you would like to be involved.