Breathe Initiative Members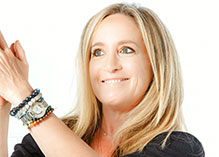 Sandy Abrams
UNITED STATES
Initiative Co-Chair
Sandy Abrams, Founder, TheCEOm.com, United States
Sandy Abrams is a longtime entrepreneur and author (Your Idea, Inc. and Breathe to Succeed) now focused on sharing the power of BREATH through her unique and empowering BREATHE experiences. She shares her 30 years of experience and training utilizing the power of breath and mindfulness in business and life. Her business sensibility about "breath as meditation at the speed of life" resonates with the fast pace of our on-demand lifestyle. Sandy has led "Breathe to Succeed" workshop experiences with several Google offices, WW (formerly Weight Watchers) HQ, Universal Music, Facebook HQ, McKinsey & Co., Women Presidents Org., YPO, Canyon Ranch resorts, and many entrepreneurial groups, conferences and events. Sandy is on a mission to empower people to create their optimal energy for success and wellness…one deep, mindful breath at a time.
---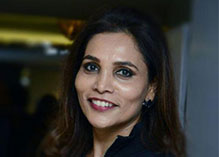 Dr. Rekha Chaudhari
INDIA
Initiative Co-Chair
Dr. Rekha Chaudhari, Village Housewife to Global Business Leader, India
Born and brought up in a remote tribal village of Maharashtra, Dr. Rekha Chaudhari has an inspiring story of transforming from a housewife of rural India to a global figure in the beauty, spa and wellness industry. Rekha is the Global Wellness Ambassador for India, a title by the government of India as an honor by MSME Ministry and a social entrepreneur of nonprofit organizations like OLWE (JSWE), Mothers Touch Foundation, Zep Foundation, and GWD. She is also the founder and managing director of Oneline Wellness and Caressaa Wellness.
---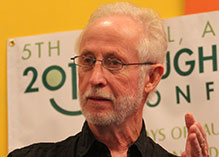 Peter M. Litchfield, PhD
UNITED STATES
Vice Chair
Peter M. Litchfield, PhD, President, Professional School of Behavioral Health Sciences, United States
Peter M. Litchfield, PhD, is president of the Professional School of Behavioral Health Sciences, which provides professional diploma and certificate programs that integrate physiological and behavioral sciences for new and innovative applications in healthcare, human service and performance enhancement. He is the CEO for Better Physiology, Ltd., the manufacturer of CapnoTrainer instrumentation, used for identifying and ameliorating dysfunctional breathing habits. Dr. Litchfield is a behavioral physiologist specializing in respiratory psychophysiology and has lectured for more than 40 years in person and by webinar throughout North America and in Asia, Australia, Europe and Latin America to diverse audiences, ranging from medical schools to corporate groups.
---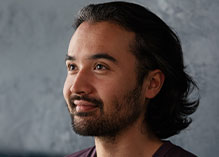 Richie Bostock
The Breath Guy, United Kingdom
Richie Bostock, or "The Breath Guy," is a leading figure and evangelist for breathwork, the next revolution in health and wellness. He is a breathwork coach, author and influential speaker. His mission is to spread the life-changing possibilities of breathwork to the world, providing breathwork for mental and physical health and performance via classes, workshops and one-to-one sessions.
---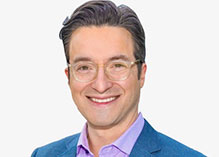 Dr. Jonathan Fisher
Cardiologist, Novant Health-Founder Mind Heart Now LLC, Organizational Resilience and Well-being Leader/Speaker, United States
Dr. Jonathan Fisher is a Harvard-trained physician with over 20 years of clinical experience who has helped thousands of individuals live longer and better lives. He is a practicing cardiologist, certified mindfulness meditation teacher, and a Resilience & Well-Being Program leader for 30,000 healthcare team members. In that role, he leads mindfulness and compassion retreats for healthcare providers and leaders and designs clinical trials studying the impact of mindfulness and compassion practice on healthcare delivery. He also serves as a medical director for the Novant Health Cardio-Pulmonary-Oncology Rehabilitation and Wellness Program and helped introduce the first formal mindfulness training programs for patients, providers and leaders. In 2020, he founded the Ending Physician Burnout Global Community and organized the world's first global summit dedicated to ending physician burnout.
---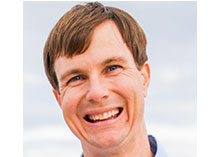 Nick Heath, PhD
Creator, The Breathing Diabetic, United States
Nick Heath is the creator of The Breathing Diabetic. He was diagnosed with type 1 diabetes when he was 11. At age 30, Nick began practicing simple breathing exercises that helped improve his blood sugars, improve his sleep, and increase his energy levels, all of which helped him better manage his diabetes. With a background in scientific research, Nick wanted to understand how something as simple as breathing could be so beneficial for diabetes. This put him on a mission to understand the science behind breathing and health and wellness, which he shares through The Breathing Diabetic. Nick's formal education is in atmospheric science, but he is also a certified Oxygen Advantage instructor and lifelong learner. Nick lives on Florida's East Coast with his wife, daughter and dog.
---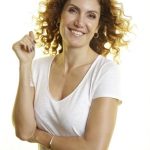 Nevsah Fidan Karamehment
Teacher, Best-selling Author and Entrepreneur, United Kingdom
With more than 20 years' experience in the field of Breathing Sciences, Nevsah is recognised globally as being the authority on dysfunctional breathing and thinking habits. Her posts include Vice President at the Graduate School of Behavioural Health Sciences and founding president of Breath Coaching Federation, and she's also a member of the Breathing Sciences Faculty.Her work has taken her all over the world, working with clients like HSBC, ING Bank, Pfizer and Vodafone, as well as well-known celebrities and professional athletes. She's been interviewed on numerous radio and TV channels, such as the BBC (UK), CNBC (USA), CNN (USA), and FOX TV (USA), and also been featured in publications including TIME Magazine, Forbes, The Huffington Post and Hello! Magazine. Nevsah's mission is to create simple products and courses to get people live masterful lives, delivered through workshops, seminars, online courses and personal coaching. Her vision is to build a Graduate School of Advanced Sciences for Self Mastery in London, helping thousands of teachers graduate from the school and transforming the lives of millions by getting them to live life masterfully.
---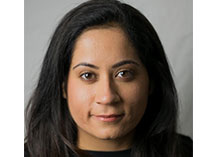 Dr. Reena Kotecha
Medical Doctor, Organisational Consultant, TEDx/International Public Speaker & Headspace International Advisory Board Member, United Kingdom
Dr. Reena Kotecha studied Medicine and undertook a research degree in Neuroscience and Mental Health at Imperial College London and following this spent the early part of her career serving in the National Health Service (UK) as a hospital doctor. Alongside this she is trained in the therapeutic use of Mindfulness Meditation at the British Mindfulness Institute and is a certified teacher of 'Search Inside Yourself'; a Mindfulness based Emotional Intelligence training programme developed at the Search Inside Yourself Leadership Institute, USA. Reena also serves on the International Advisory Board of Headspace Inc; one of the world's largest meditation Apps. Reena has a keen interest in workplace wellbeing and in 2016 designed and developed Mindful Medics; The Healthcare starts with Self Care programme, which she delivers to clinical and non-clinical staff in healthcare settings across the globe. She also provides training within non-healthcare sectors. Working at the intersection of individual and organisational thriving her offerings focus on evidence-based approaches that enhance staff health and wellbeing on a personal level as well as productivity, performance and engagement on a professional level.
---
Patrick McKeown
International Breathing Expert, Ireland
Patrick McKeown is an international breathing expert and author based in Galway, Ireland. Since 2002, he has worked with thousands of clients, including elite military special forces (SWAT) Olympic coaches and athletes. Atomic Focus (2021), Patrick's latest book, addresses sleep quality, physiology and awareness to achieve flow state, to focus and to hold attention, to the exclusion of distractions, for a sustained period of time. The Breathing Cure (2021) is a deep dive into the science of breathing. It explores functional breathing for a wide range of health conditions and breathing exercises suitable for adults, children and teens. These unique exercises improve quality of life with better sleep, health and performance. Patrick's 2015 book, The Oxygen Advantage, is available in 14 languages and retains high review ratings on Amazon. Oxygen Advantage® is a leading authority in breathwork. There are currently more than 700 trained instructors across 50 countries.
---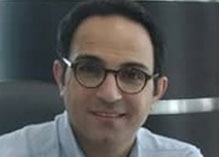 Dr. M. Nami
MD, PhD, Director, Department of Neuroscience, Shiraz University of Medical Sciences, Iran
Mohammad Nami is a medical doctor and applied neuroscientist holding a PhD in clinical/cognitive neuroscience and clinical fellowship in sleep disorders. He is currently the director of Brain, Cognition and Behavior at the Department of Neuroscience at Shiraz University of Medical Sciences. He is also enrolled at the EWHC, Harvard Medical School, Boston, MA, and serves as the SBMT/Brain Mapping Foundation scientist, Los Angeles, CA. His clinical interests in the neuroscience of breathing and breath science in general fall upon how the lung-brain axis and breathing patterns regulate our brain, cognitive, behavioral and affective health, and overall wellbeing both during sleep and wakefulness.
---