Overview
Aesthetic health is the art and science of understanding how the signs and symptoms of beauty impact our lives. Aesthetics, or esthetics, is a branch of philosophy that deals with the nature of beauty and taste, as well as the philosophy of art. Aesthetic health is represented by overall wellness that reflects in the conditions of skin, hair and nails, and general physique and personal countenance. The psychology of appearance is a key element in defining aesthetic health. The group's 2021 objectives include:
1) Establish and define the categories of aesthetic health: topical cosmetic, nutritional, medical aesthetic and psychological.
2) Demonstrate the areas of provider application re: cosmetic surgeons, dermatology-cosmetic treatments/procedures, med-esthetic, psycho-dermatology, professional beauty therapists, cosmetologists, estheticians, registered dieticians and nutritionists.
3) Identify categories: post-traumatic, acute and chronic illness; self-perceived body image disorders (BDD); congenital deformity; and aging.
4) Gather current studies related to conditions, treatments and interventions, and influences.
Alison O'Neil
UNITED STATES
Initiative Chair
Alison O'Neil, President & Founder, Beauty Becomes You Foundation, United States
Pioneer of aesthetic health and dermatologic rehabilitation, Alison O'Neil, BS, treats patients with disfiguring diseases and appearance challenges. She is the founder of Beauty Becomes You™, a charitable 501(c)(3) foundation whose mission is to fight social isolation, prevent failure to thrive syndrome, and serve the aesthetic health and hygiene needs of senior adults. Her company Aging Beautifully, LLC, globally sources effective and unique raw materials and cosmeceuticals.
Dr. Anjan Chatterjee
UNITED STATES
Co-Chairs
Dr. Anjan Chatterjee, Professor; Neurology, Psychology & Architecture, The University of Pennsylvania, United States
Anjan Chatterjee is the founding director of the Penn Center for Neuroaesthetics. He wrote The Aesthetic Brain: How We Evolved to Desire Beauty and Enjoy Art and co-edited Neuroethics in Practice: Mind, Medicine, and Society and The Roots of Cognitive Neuroscience: Behavioral Neurology and Neuropsychology. He has received the Norman Geschwind Prize in Behavioral and Cognitive Neurology and the Rudolph Arnheim Prize for contributions to Psychology and the Arts.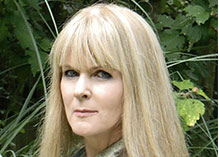 Dr. Erin Madigan-Fleck
UNITED STATES
Dr. Erin Madigan-Fleck, NMD, United States
Erin Madigan-Fleck, NMD, is a naturopathic physician, esthetician, esthetic instructor, educator and international author who serves on the advisory boards for Skin Inc. magazine and the Association of Holistic Skin Care Practitioners. She received her Naturopathic Doctoral Degree from the University of Science, Arts & Technology College of Medicine and holds certification and membership with the NCEA, Oncology Esthetics International, Certified Natural Health Professionals, American Society for Nutrition, The Society of Cosmetic Chemists, International Association for Applied Corneotherapy, and the Society of Dermatological Skin Care Specialists.
---
Initiative Members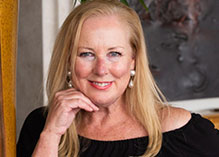 Karen Ballou
UNITED STATES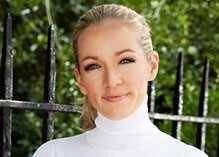 Anita Short
IRELAND