Aesthetic Health Initiative
Aesthetic health is the art and science of understanding how the signs and symptoms of beauty impact our lives. Aesthetics, or esthetics, is a branch of philosophy that deals with the nature of beauty and taste, as well as the philosophy of art. Aesthetic health is represented by overall wellness that reflects in the conditions of skin, hair and nails, and general physique and personal countenance. The psychology of appearance is a key element in defining aesthetic health.
The Latest News and Resources
---
Initiative Leadership
Alison O'Neil
UNITED STATES
Initiative Chair
President & Founder, Beauty Becomes You Foundation, United States
Pioneer of aesthetic health and dermatologic rehabilitation, Alison O'Neil, BS, treats patients with disfiguring diseases and appearance challenges. She is the founder of Beauty Becomes You™, a charitable 501(c)(3) foundation whose mission is to fight social isolation, prevent failure to thrive syndrome…Read More
---
Objectives
Establish and define the categories of aesthetic health: topical cosmetic, nutritional, medical aesthetic and psychological.
Demonstrate the areas of provider application re: cosmetic surgeons, dermatology-cosmetic treatments/procedures, med-esthetic, psycho-dermatology, professional beauty therapists, cosmetologists, estheticians, registered dieticians and nutritionists.
Identify categories: post-traumatic, acute and chronic illness; self-perceived body image disorders (BDD); congenital deformity; and aging.
Gather current studies related to conditions, treatments and interventions, and influences.
---
Featured Reports and Resources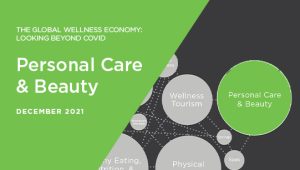 Personal Care & Beauty – The Global Wellness Economy: Looking Beyond COVID
The GWI's most in-depth research on wellness markets ever: For the first time, it provides detailed numbers and analysis for all eleven wellness sectors: pre-pandemic, pandemic, and future growth rates; rich regional and national data; and the major trends that will impact each sector post-COVID.
LEARN MORE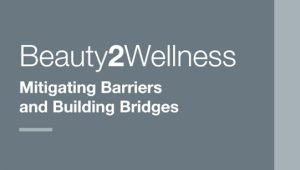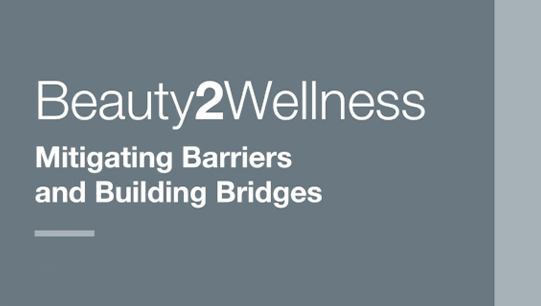 Beauty 2 Wellness: Mitigating Barriers and Building Bridges
The first study tests the "beauty is good–disfigured is bad" stereotypes and offers unique insight into how cosmetics could play an important role in overcoming these biases. The second study identified concepts that bridge beauty and wellness, showing that the words used by the industry may be able to bridge the perception gap.
LEARN MORE
---
Initiative Members

Meet the renowned thought leaders in this field who are collaborating to educate and evolve wellness in this area of global importance.
Resources

View the research, trends, whitepapers, infographics and more from this Initiative, as well as a curated list of third party resources.
Contact Initiative

Please fill out the form so we can learn more about you, which Initiative you are interested in and how you would like to be involved.