Aesthetic Health Initiative Members
Alison O'Neil
UNITED STATES
Initiative Chair
Alison O'Neil, President & Founder, Beauty Becomes You Foundation, United States
Pioneer of aesthetic health and dermatologic rehabilitation, Alison O'Neil, BS, treats patients with disfiguring diseases and appearance challenges. She is the founder of Beauty Becomes You™, a charitable 501(c)(3) foundation whose mission is to fight social isolation, prevent failure to thrive syndrome, and serve the aesthetic health and hygiene needs of senior adults. Her company Aging Beautifully, LLC, globally sources effective and unique raw materials and cosmeceuticals.
---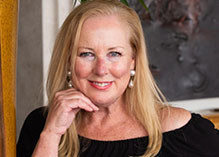 Karen Ballou
Founder & CEO, Immunocologie Skincare, United States
Karen Ballou, founder and CEO, developed Immunocologie Skincare after overcoming Hodgkin's lymphoma. She discovered a need in the beauty industry for products that support holistic skin health and, with a passion for clean beauty and over 30 years of experience as an esthetician and entrepreneur, founded her brand. Immunocologie is an innovative, fully natural skin-care brand devoted to strengthening the skin's microbiome and immuno-protection system through mineral science.
---
Dr. Anjan Chatterjee
Professor; Neurology, Psychology & Architecture, The University of Pennsylvania, United States
Anjan Chatterjee is the founding director of the Penn Center for Neuroaesthetics. He wrote The Aesthetic Brain: How We Evolved to Desire Beauty and Enjoy Art and co-edited Neuroethics in Practice: Mind, Medicine, and Society and The Roots of Cognitive Neuroscience: Behavioral Neurology and Neuropsychology. He has received the Norman Geschwind Prize in Behavioral and Cognitive Neurology and the Rudolph Arnheim Prize for contributions to Psychology and the Arts.
---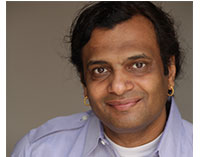 Dr. Jayant Lokhande
Chief Scientific Officer, DMK Skincare, United States
Dr. Jayant N. Lokhande, M.D.(Botanical Drugs): MBA – Biotechnology is an expert in Botanical Drugs & Biotechnology Business Management. He has successfully strategized and formulated products for several cosmetics, nutriceuticals, pharmaceuticals, and medical foods companies globally. He has significant clinical experience especially in using Botanical Drugs and Medical Foods for Complex and Chronic Diseases. His other professional interests are in Biodiversity Entrepreneurship, Bio prospecting, Medical Anthropology, Disease Reversal Therapeutics, and Ashtanga Yoga. He has special interest and practice in translating Yoga & Ayurveda Principles in Innovation, System & Technology Development. He has edited and authored 3 books so far and that are published by Taylor & Francis. He is currently working as Chief Scientific Officer at DMK Skincare and his responsibilities include Innovation and End-Users Education Development.
---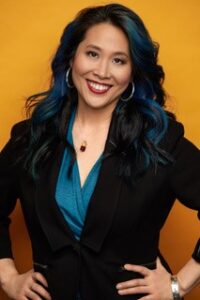 Metta Murdaya
Co-Founder, JUARA Skincare, United States
Metta has lived in San Francisco, Jakarta, Singapore and New York City through her life. Her multi-cultural and global upbringing has naturally led her down a path of examining business and life in a holistic manner which integrates mental, physical, and social balance to achieve wellbeing. With degrees in in Cognitive Science and Architecture from the University of California at Berkeley and a MBA from the NYU Stern School of Business, Metta founded JUARA, an award-winning skincare line based on ancient Indonesian herbal health tradition and self-care practices. Metta is also a Managing Director of PT CCM, an Indonesian conglomerate focusing on leadership development and growth. Metta is a board member of Solve Education, an edu-tech company helping out-of-school children with learning, and Mentari, a non-profit organization helping human trafficking survivors reintegrate to society through psychological support and job placement services. She is the the author of "Jamu Lifestyle: The Pursuit of Wellness with the Mindset of Joy."
---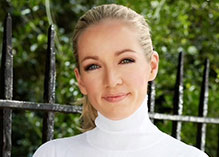 Anita Murray
Managing Director, The Salon & Spa Company, Ireland
Anita is a passionate beauty entrepreneur and self-care advocate. She is managing director at The Salon & Spa Company, representing some of the world's most desirable professional beauty brands. Anita has worked in the beauty, spa and wellness sector for over 19 years. She also founded and owns the award-winning Edvard & Pink brand. In 2019, Anita was accredited with the title of "thought leader" in the field of wellness at the 2019 Business All-Star Awards in Croke Park by Vice-President of the European Parliament Mairead McGuiness. Anita is co-founder of the Irish Spa Association and was appointed Irish ambassador for World Wellness Weekend for 2021.
---
Joy Roederer, PhD
SVP, Technology & Business Development, Integrity Ingredients Corporation, United States
Joy Roederer, PhD, serves as Senior Vice President of Technology & Business Development for Integrity Ingredients Corporation, a leader in raw material and product development innovation. Dr. Roederer's expertise lies in new technology sourcing and execution from concept to commercialization, and she is widely known as a strategic thinker and problem solver. Her past leadership roles encompassed technical and strategic Product Development, Innovation, and Regulatory Affairs at SC Johnson, BF Goodrich / Lubrizol, and Guthy-Renker. Highlights of her accomplishments include the development, optimized manufacture and launch of over 200 new cosmetic, OTC, and nutritional products in the US and overseas, as well as continual design and application of new technologies and novel raw materials. At Integrity Ingredients, Dr. Roederer's primary focus is to build the corporation's technology and product concept portfolio. Dr. Roederer interfaces with global suppliers to qualify and guide regulatory compliant testing and to ensure the highest product efficacy standards. She also strategically collaborates with brands and formulators to facilitate application guidance and formula development.
---