Supporting UN 17 SDG's Initiative Resources
In 2017, the United Nations Global Sustainable Index Institute (UNGSII) was established. In cooperation with World Health Organization (WHO), United Nations Sustainable Development Solutions Network(UNSDSN), United Nations Office for Project Services  (UNOPS), United Nations of International Children's Emergency Fund (UNICEF), and other SDG-related Excellence Partners, UNGSII is supporting 25 leading cities and five indigenous communities selected from across all continents to prove that full SDG implementation by 2025 is possible. READ the second edition of "SDG 25+5 Cities – Leadership Platform" and learn about the concrete actions that are currently being implemented in 25 cities that will become lighthouses to inspire hundreds of others before 2030.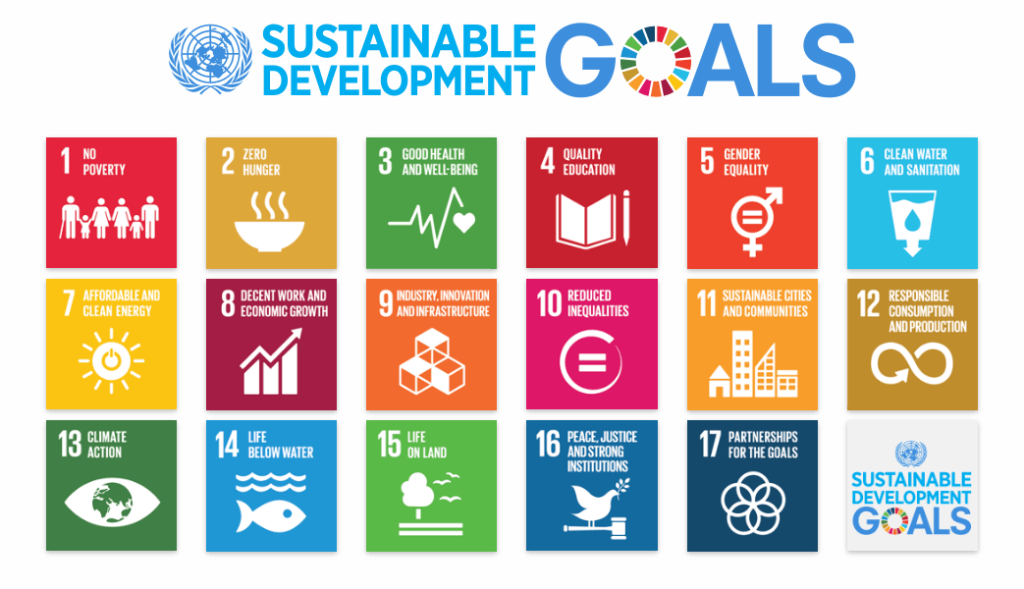 As blueprints to achieve a better and more sustainable future for all, the SDG's address the global challenges we face, including those related to poverty, inequality, climate, environmental degradation, prosperity, and peace and justice. The goals interconnect in order to leave no one behind.
The Sustainable Development Goals (SDGs), also known as the Global Goals, were adopted by the United Nations in 2015 as a universal call to action to end poverty, protect the planet, and ensure that by 2030 all people enjoy peace and prosperity.
The 17 SDGs are integrated—they recognize that action in one area will affect outcomes in others, and that development must balance social, economic and environmental sustainability.
Countries have committed to prioritise progress for those who're furthest behind to first create balance and then move on to progress.
The creativity, knowhow, technology and financial resources from all of society is necessary to achieve the SDGs in every context.
The SDGs are built to relate to Individuals, Families, Small to Medium Organisations, Large Corporates, Governments, Countries and Global Initiatives.
We intend for this initiative to help you find you place in this framework, understand and enjoy SDGs, feel and witness their benefit for yourself and others and feel inspired to engage in SDG action on a regular basis.
Articles & Reports
---
The Global Wellness Institute serves as an umbrella organization for numerous Initiatives, that are independently chaired and run. The resources, editorial, research and opinions presented by the Initiatives do not necessarily reflect the opinions of the Global Wellness Institute.