Overview
About the United Nations (UN) 17 Sustainable Development Goals (SDG's)
In 2015, 193 heads of states voted to implement the 17 Sustainable Development Goals (SDG's) by 2030.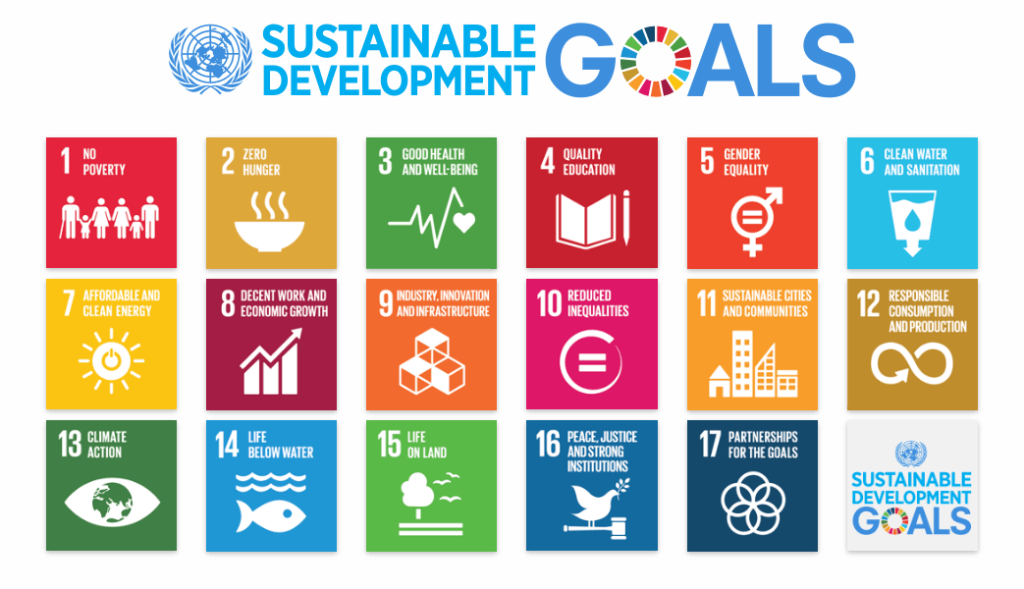 As blueprints to achieve a better and more sustainable future for all, the SDG's address the global challenges we face, including those related to poverty, inequality, climate, environmental degradation, prosperity, and peace and justice. The goals interconnect in order to leave no one behind.
SDG #3 "Good health & Well-being" promotes healthy lives and well-being for all, at all ages, which is completely aligned with the mission of many of the Global Wellness Institute Initiatives.
The gap between LIFE expectancy and HEALTH expectancy is widening, with millions spending their last 10 years in sickness. According to the World Health Organization (WHO), Non-Communicable Diseases (NCD's), such as heart or respiratory diseases, cancer, stroke and diabetes, claim the lives of about 32 million people each year; that's about one person dying prematurely from chronic illnesses (or lifestyle disease) every 0.9 seconds. The probability of dying from these causes was about 18 percent in 2016 for people between 30 and 70 years of age. As an example, in 2016, household and outdoor air pollution led to some 7 million deaths worldwide.
Globally, almost 12 percent of the world's population (over 800 million people) spent at least one-tenth of their household budgets to pay for health services in 2010, up from 9.7 percent in 2000.
As spa/wellness/fitness/hospitality professionals, it is our duty to support preventative actions for our guests, associates and local communities.
The Supporting UN 17 SDG's Initiative of the GWI will provide useful information for the other GWI Initiatives and for spa/wellness/fitness/hospitality professionals who want to contribute through (in) their company and/or in their city to the global efforts of helping people live richer, fuller and longer lives.
About United Nations Global Sustainable Index Institute (UNGSII)
In 2017, the United Nations Global Sustainable Index Institute (UNGSII) was established.
In cooperation with World Health Organization (WHO), United Nations Sustainable Development Solutions Network (UNSDSN), United Nations Office for Project Services  (UNOPS), United Nations of International Children's Emergency Fund (UNICEF), and other SDG-related Excellence Partners, UNGSII is supporting 25 leading cities and five indigenous communities selected from across all continents to prove that full SDG implementation by 2025 is possible.
READ the second edition of "SDG 25+5 Cities – Leadership Platform" and learn about the concrete actions that are currently being implemented in 25 cities that will become lighthouses to inspire hundreds of others before 2030.
About the Global Wellness Institute Initiative: Supporting UN 17 Sustainable Development Goals (SDG's)
In 2021-2022 The SDG initiative will serve to:
Provide free downloadable SDG resources and education relevant to the Industry that can be used to identify and measure SDG activity within a Wellness Business or other Wellness Organisation or Association.
Share platforms where new information on SDG's is readily available and can be applied to Wellness activity.
Encourage and support our industry sector to participate in reporting on their progress with SDG related activity to collate and share our collective impact through The Global Wellness Institute Initiative.
Plan a collective event or target each year.
Lucy Brialey
UNITED KINGDOM
Initiative Chair
Lucy Brialey, Co-Founder & Director, The Sustainable Spa Association, United Kingdom
Having led a 25 year dedicated career in spa and wellness. She believes that successful spa and wellness strategy is intrinsically linked to sustainability and that only with this in place, will it bring the health goals we expect from investing time in the spa environment, as a direct health outcome.
Her current role involves guiding spas internationally, to be better positioned for sustainability with UN SDG's being one of the main frameworks for education and measured commitment. Lucy also sits as an expert on 'The Sustainability in Hospitality' Panel for Hospitality Net.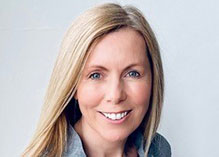 Sarah Watterson
UNITED KINGDOM
Vice Chair
Sarah Watterson, Spa & Wellness Consultant Resense Spas, United Kingdom
Sarah is an EarthCheck Master Trainer and established Member of the Cambridge Institute for Sustainability Leadership Network and a UN SDG training provider for The Sustainable Spa Association. She holds over 30 years' experience in the Hospitality, Spa and Wellness space, consulting, creating and managing spas and wellness retreats for clients including Mandarin Oriental Hotel Group, Hilton Worldwide, SHA Wellness and Shu Uemura. Sarah has lived and worked in Japan, Indonesia, Thailand, Africa, the Middle East and Europe.
---
Initiative Members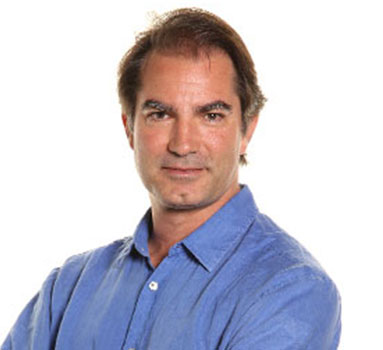 Jean-Guy de Gabriac
BELGIUM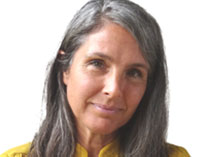 Charne le Roux
SOUTH AFRICA
---