Supporting UN 17 Sustainable Development Goals (SDG's) Initiative
The Latest News and Resources
---
Initiative Leadership
Lucy Brialey
UNITED KINGDOM
Initiative Chair
Lucy Brialey, Co-Founder & Director, The Sustainable Spa Association, United Kingdom

Having led a 25 year dedicated career in spa and wellness. She believes that successful spa and wellness strategy is intrinsically linked to sustainability and that only with this in place, will it bring the health goals we expect from investing time in the spa environment, as a direct health outcome…Read More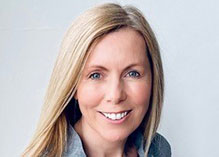 Sarah Watterson
UNITED KINGDOM
Vice Chair
Sarah Watterson, Spa & Wellness Consultant Resense Spas, United Kingdom
Sarah is an EarthCheck Master Trainer and established Member of the Cambridge Institute for Sustainability Leadership Network and a UN SDG training provider for The Sustainable Spa Association. She holds over 30 years' experience in the Hospitality, Spa and Wellness space, consulting, creating and managing spas…Read More
---
Objectives
Provide free downloadable SDG resources and education relevant to the Industry that can be used to identify and measure SDG activity within a Wellness Business or other Wellness Organisation or Association.
Share platforms where new information on SDG's is readily available and can be applied to Wellness activity.
Encourage and support our industry sector to participate in reporting on their progress with SDG related activity to collate and share our collective impact through The Global Wellness Institute Initiative.
Plan a collective event or target each year.
---
Initiative Members

Meet the renowned thought leaders in this field who are collaborating to educate and evolve wellness in this area of global importance.
Resources

View the research, trends, whitepapers, infographics and more from this Initiative, as well as a curated list of third party resources.
Contact Initiative

Please fill out the form so we can learn more about you, which Initiative you are interested in and how you would like to be involved.