February | Revive
The soft wind sends message for thy flower,
while the rain washes away the Spring dust.
— Shen Fu, 1808
COMPLY WITH THE SEASON, ENCOUNTER THE SPRING
"LI CHUN,' THE BEGINNING OF SPRING
FEBRUARY 3, 2021
IN THE YEAR OF THE GENG ZI (YEAR OF THE RAT),
THE 22ND DAY OF THE TWELFTH LUNAR MONTH
Since the establishment of the "healthy vision," we have always set "making chronic diseases preventable and controllable" as our goal. We have advocated from multiple perspectives, including health guidance, chronic disease prevention, and diet improvement, and we constantly have health experts joining and becoming health leaders along the way. Taking a look back at the path of the healthy vision in 2020, we sincerely appreciate our friends who have accompanied us all along. An old saying in China goes, "The time for planning a year lies in Spring," and let's continue to do so this year.
---
SPROUT IN THE SPRING, NOURISH AS THE SEASON GOES
THE REASON "THE BEGINNING OF SPRING" IS A PRECIOUS SOLAR TERM IS BECAUSE OF THE SEVERE WINTER IT HAS ENDURED. 
"Li Chun," i.e., "The beginning of Spring," is the most important solar term; the Chinese folks call it "Zheng Yue Jie," which literally means "The festival of the first lunar month." During this valuable time of recovery and revival, let us emphasize again our good wishes for our health and our longing for a quality and natural life.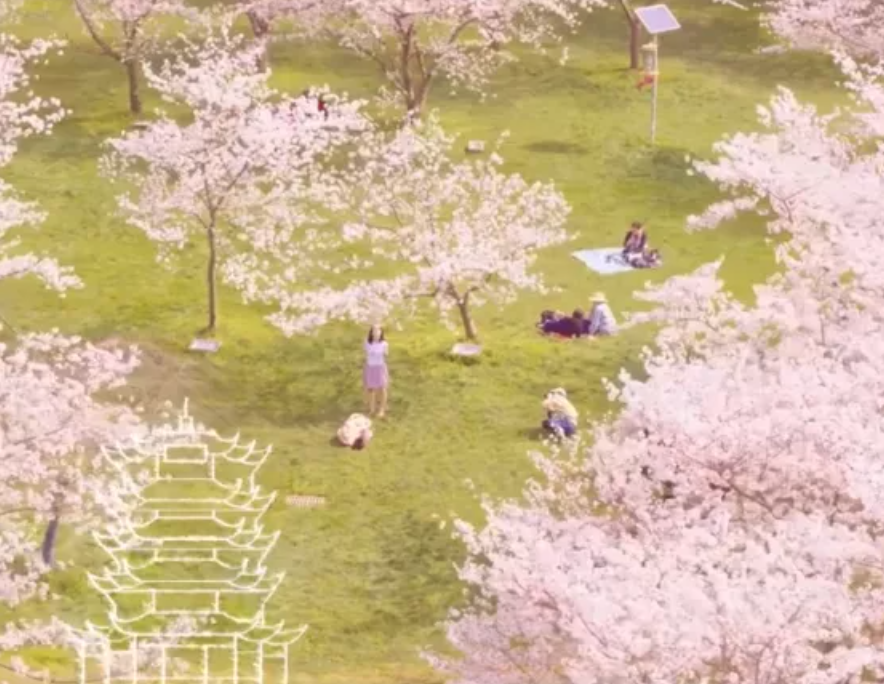 The reliable "28 health guide" is very serious and responsible for saying, don't you miss out on this Spring.
As the old saying goes, "The time for planning a year lies in Spring." Along with Li Chun, the beginning of Spring, nature will revive soon; how about our body? But we often find ourselves having a hard time catching up with the season. We feel tired, sleepy, and even have obvious functional decline. Mother Nature is bursting with vitality, but our body goes the opposite way. Want to change? Of course, you do! But how?
Spring is a time of rising and sprouting. Our internal energy revives and rises, as the energy is held under the ground during the Winter. During this time, we shall go along with the season, eat uplifting foods, do uplifting things, and keep an uplifting mind so that we can keep a good condition for the year.
A passage in a best-selling book Asking for Healthy from Mother Nature reads: "To keep in good health condition is not difficult, just live in accordance with Mother Nature. Some do it well, and the body becomes younger year after year, while some do it poorly, and the body ages fast." The 24 solar terms is a marvelous timeline. It adheres to the vitality of heaven and earth and the unity of nature and man. Planning for health according to this timeline would be efficient and worth the effort. Do not miss out on this Spring.
STRETCH IN THE SPRING, UNFOLD WITH NATURE
In daily life, the human body's Chi and blood need to be stretched and unobstructed, just like nature. This requires us to regulate our work and break, to rest and rise early, and to do more stretching exercises to adapt our emotions to nature, thus ensuring abundant energy. In terms of diet, it would be beneficial to consider the rise of Yang Chi in the Spring and eat more open-branched and fast-growing vegetables, such as leeks and sprouts.
Rest and rise early, get enough sleep. The most important point for keeping in good health during the beginning of Spring is to nourish the liver, and a good sleeping habit is most important for the liver. We suggest ensuring abundant sleeping time, rest and rise early, and do appropriate exercise in the morning when the weather suits, such as walking or jogging.
Don't take off the Winter clothing too early. "Cover up in the Spring and wear thin in the Autumn" is an old saying. The weather is not so warm yet. Don't take off your Winter clothes so fast, or the pathogens will be able to attack you easily, causing respiratory disease and all sorts of infectious diseases that are prevalent in Spring and Winter. The coronavirus situation is at a critical time; we must take good care of ourselves.
Take moderate stretching exercise. It's a perfect time to do sports and get fit, but it's important that we understand our body first. Do exercise scientifically, and remember to protect yourself while doing it. Try soft sports like jogging, walking, or Tai Chi; they can help you relax and release stress.
Sprout in the Spring, do not take too much tonic. In the concept of new Chinese healthcare, the four seasons of the year have the characteristics of "Spring sprout, Summer grow, Autumn harvest, Winter store." In Winter, taking appropriate tonic according to your personal body situation conforms to the principle of Winter store, but after the beginning of Spring, taking either food tonic or medicine tonic, the amount must be gradually reduced. At the same time, reducing the salt content in the diet is also important because the salty taste enters the kidneys, and excessive salt consumption can easily damage the kidney, which is not conducive to the maintenance of Yang Chi. We can eat some mild food, such as green onions, coriander, peanuts, leeks, shrimps, etc., and eat less spicy food.
Comb our hair more in Spring. This is a rather interesting Chinese health advice—comb our hair a hundred times per day. Theory of Health records: "In March of Spring, comb thy hair one or two hundred times per day." There's a Baihui acupuncture point (meaning the point where a hundred meridians meet) on the top of the head, named because the meridians directly gathered to the head or indirectly affected the head. Combing the hair can dredge the Chi and blood floating in the meridian, which plays an important role in invigorating the brain, ears and eyes and in preventing headaches.
---
WAKE UP THE TASTE BUDS IN THE SPRING

"EAT PLUM AND WILD GRAPE IN JUNE,
STEAM MALLOW AND BEAN LEAF IN JULY.
PEAL JUJUBE IN AUGUST,
AND HARVEST RICE IN OCTOBER.
BREW WINE FROM WINTER TO SPRING,
AND PRAY FOR LONGEVITY…"
The 24 solar terms can be used not only as a guide for agricultural matters but also as a reference for "not eating anti-seasonal food."
In The Book of Songs, the earliest collection of poetry in China, there was already a similar record of "preparing the food according to the season, and eat no anti-seasonal food." The Chinese people always pay great attention to the rules of diet, and "eating seasonally" has formed a set of dietary theories.
It's suitable to eat seasonal vegetables during "The beginning of Spring." There's a custom of "bite the Spring" all around China, either "Spring rolls" or "Spring pancakes"; it must be paired with various vegetables. And during this time of year, in our daily diet, we can also eat more spinach, leeks, white radish, wild rice shoots, green bamboo shoots, Spring bamboo shoots, etc., and use coriander as a side dish (not if you're allergic!).
It is easy to get tired in Spring and lose energy. We can eat more red, yellow and dark green vegetables, such as carrots, pumpkins, tomatoes, green peppers, celery, etc., which are good for restoring energy and eliminating "Spring sleepy." Attached are three healthy recipes suitable for the beginning of Spring. Try them if you have got some time.
---
FRIED LEEK DUMPLING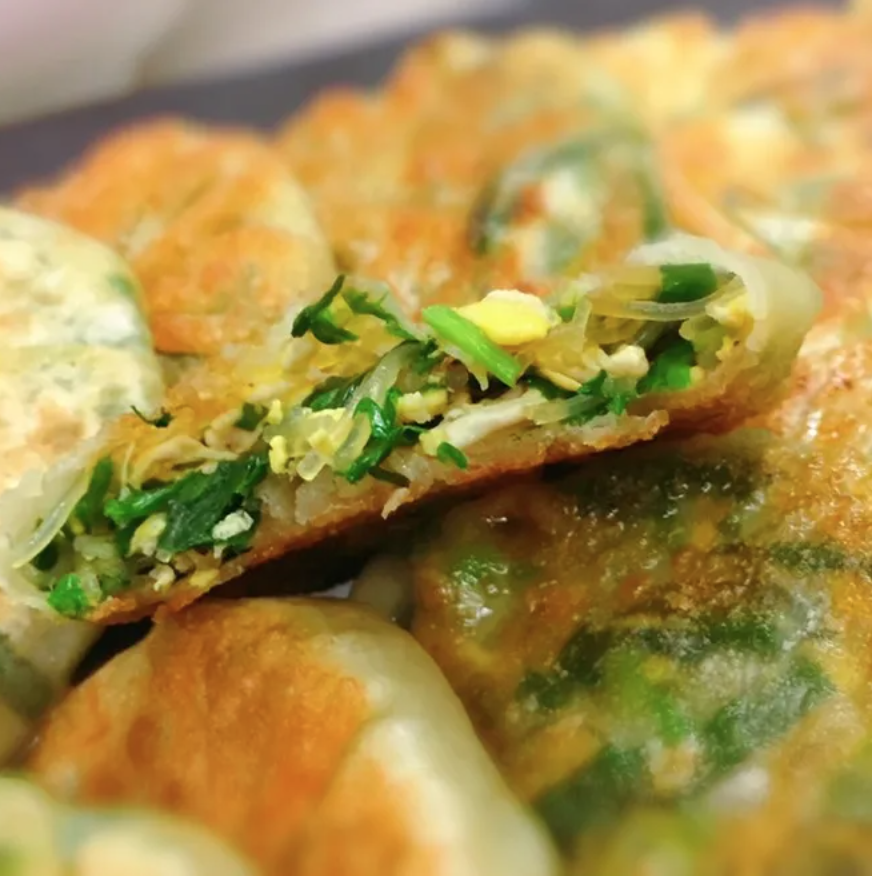 "Raindrops on the Spring vegetables and the fragrant of leek wafts," even though some may think leek has a rather strong scent, they can't deny the great taste of a fried leek dumpling.
INGREDIENTS:
-Dumpling wrapper
-Leek: the amount of leek and dumpling wrapper shall match with each other
-Eggs: 3
-Dried small shrimps: a spoonful
-Seasoning: edible oil, "The thirteen spices," salt
INSTRUCTIONS: 
Wash the leeks and dry them. Chop them for later use.
Add edible oil and stir gently so that each piece of leeks is covered by the oil. Control the strength to prevent too much juice from the leek.
Add an appropriate amount of seasoning, "the thirteen spices," salt, and a spoonful of dried small shrimp. Note that the shrimps are also salty. Then put the eggs in and continue to stir until they are mixed evenly.
Take a dumpling wrapper, put in the leek and egg filling, close the two sides and align, pinch tightly; kitchen experts may also pinch beautiful lace, but the lace does not affect the taste.
Heat a pan. Put a small amount of oil in the pan and heat it up. Put in the leek dumplings one by one over medium fire. Fry both sides until they're golden. Pay attention to this process, and turn them over frequently.

---
CELERY WITH FRIED SHRIMP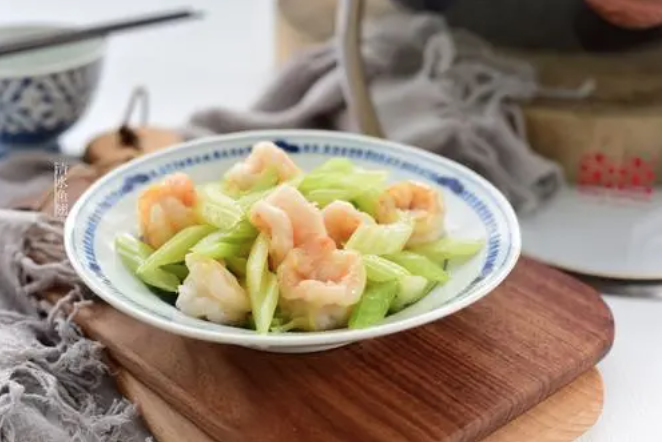 Celery w/Fried Shrimp is a classic quick dish. It's crispy and refreshing, full of the unique flavor of Spring.
INGREDIENTS:
-Celery: 200g
-Shrimp: 200g
-Carrot: half
-Seasoning: chopped green onion, minced ginger, cooking wine, salt
INSTRUCTIONS: 
Peel and clean the shrimp well and marinate with cooking wine.
Remove the chewy part of the celery and cut into small pieces; wash and slice the carrot.
After quickly frying the scallion and ginger in the pan, pour the shrimp in and stir fry until the color changes. Add carrot and celery. Continue to stir fry on high heat. Turn off the fire once it's cooked. This dish will be very tender.


---
HOMEMADE SPRING PANCAKES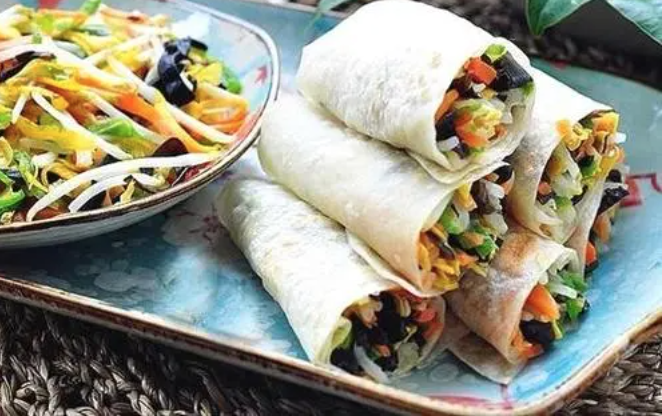 In the Spring, eating Spring pancakes gives us the feeling of Spring. In this recipe, we recommend using your favorite vegetables, such as mung bean sprouts, red and yellow peppers, scrambled eggs, shredded pork (soy sauce pork knuckles), etc., wrapped in a thin Spring roll wrapper. It's not too greasy and makes your Spring extra fresh.
The custom of eating Spring pancakes at the beginning of Spring originated in the Tang Dynasty, meaning "bite the Spring." The beauty of Spring pancakes lies in the difference of process from family to family. The vegetarians wrap delicious stir-fried vegetables, or if you like a bite of meat, add some shredded pork. The tradition of Beijing is to use boneless soy sauce pork knuckles. One bite with the crispy bean sprouts and the wonderful taste of scrambled eggs, and you will soak in a mouth full of Spring.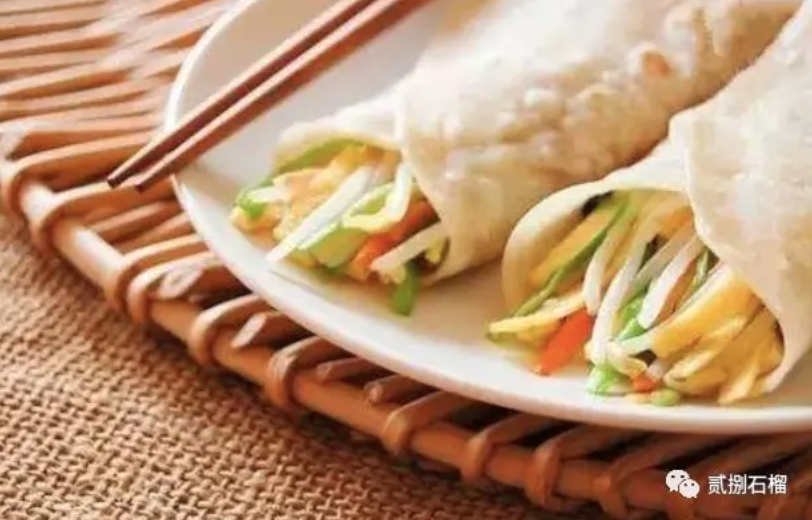 During "Li Chun," Spring returns to the earth, everything is reviving, and various vegetables start germinating. People wrap seasonal vegetables in thin pancakes, fold them into rolls, steam or deep-fry, and name it "Spring pancake," to wish for abundant grains and vegetables for harvest. It is also a symbol of Spring. People bring it to neighbors and families to greet the arrival of Spring.
Although at this moment, many cities are gradually restoring the order of the past, we all know in our hearts that this epidemic, which has trapped us for a whole Winter, has not yet left. Hope that the verdant buds on the branches will soon grow into green leaves, and the flowers will bloom proudly. The cities are about to usher in their most gentle and charming moments, but under the trees, there are few people bustling and enjoying the scenery.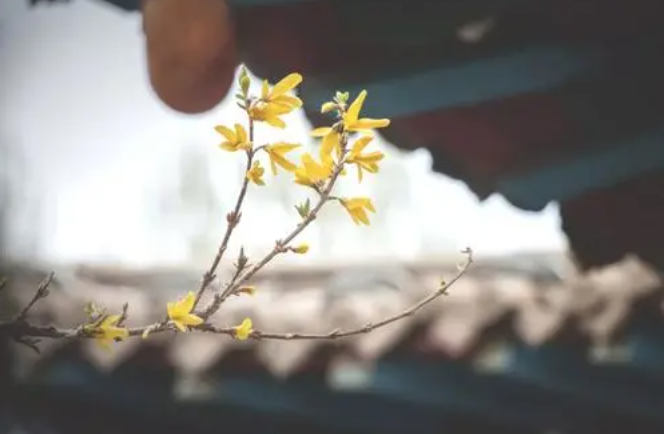 WISH THE FLOWERS BLOOMING IN THE WARM SPRING CAN LEAD TO A GOOD START FOR THE NEW YEAR.
---
CHINA MOONSHOT RESOURCES
To view more February China Moonshot Content, you can visit the following links: The Beginning of Spring and Rainwater.
Customize The Wellness Moonshot: Contact Kendra Kobler (Kendra.[email protected]) for specific ways to tailor The Wellness Moonshot branding assets and educational materials to meet the needs and aspirations of your company, community or country.