Definition of Pilates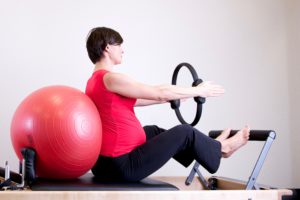 Pilates: an exercise system designed to strengthen, balance and uniformly develop the body and mind. Designed by Joseph Pilates to rehabilitate detainees during World War I, the Pilates method, which he evolved over the first half of the 20th century, teaches controlled movements from…Read more
Explore Pilates research in the following databases: 
PubMed  Trip Cochrane*
*The Cochrane database requires users to enter the search term manually. Enter "pilates"
---
Research Spotlight
The databases often return hundreds of medical studies for a single wellness approach. This section summarizes a sampling of five studies – providing just a taste of the available research. 
Pilates Effective for Reducing Pain from Scoliosis
A review of a study of female college students conducted to evaluate the effectiveness of Pilates in reducing the degree of non-structural scoliosis (and improving flexibility and pain) demonstrated that the Pilates method showed improvement across all three categories.
Access this Pilates study
---
Studies-in-Progress/Clinical Trials Underway
A clinical trial is any research study that assigns people to health-related interventions to evaluate the outcomes. "Interventions" include drugs, surgical procedures, devices, behavioral treatments, preventive care, etc.
---
Access all studies currently available for Pilates in these databases:
PubMed  Trip Cochrane*
*The Cochrane database requires users to enter the search term manually. Enter "pilates"