Yoga Therapy Initiative Members
Leanne Davis
Teacher; Trainer; Therapist, Yoga, Australia
Leanne is member of the Certification committee for the International Association of Yoga Therapists, the current President of Yoga Australia and on the Council of Yoga teachers for Yoga New Zealand. She holds a strong commitment to preserving the high standards of traditional teachings of Yoga whilst ensuring they are applicable and accessible to the wellbeing of modern communities. Leanne completed her first Yoga Teacher training with Sivananda Yoga and Vedanta Forest Academy in South India in 1988 and she has taught Yoga consistently from that time. Since 1996 Leanne has studied extensively in Yoga teaching, Yoga therapy and Vedic Chanting in India and Australia in the tradition Sri T. Krishnamacharya. She is the founder and Principal teacher at Viniyoga Australia. Leanne has worked in Complementary Medicine for 36 years and has a Bachelor of Health Science in Acupuncture. She is a practicing Yoga teacher, Yoga teacher trainer, Yoga Therapist, Vedic Chanting teacher and Acupuncturist residing in Brisbane, Australia.
---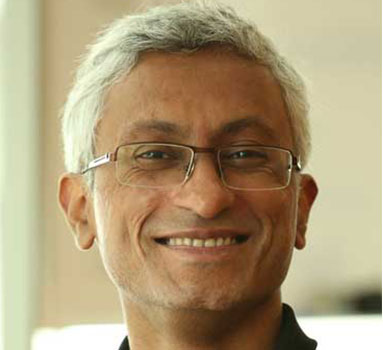 Dr. Ganesh Mohan
Advisor, International Association of Yoga Therapists; Australian Association of Yoga Therapists, SE Asia/Singapore
Dr. Ganesh Mohan is the son of A. G. Mohan and Indra Mohan, practicing yoga from childhood, and one of the closest links to the legendary yogi Krishnamacharya's teaching in the world now. Dr. Mohan is trained in both modern medicine and Ayurveda. His work focuses on the application of self-care for health and well-being in chronic health conditions and lifestyle diseases. Dr. Mohan is the developer of the Svastha Yoga Therapy Program running in numerous locations in the US, Europe, Australia, New Zealand, Singapore, Hong Kong etc. with hundreds of yoga teachers enrolled. Dr. Mohan also guides yoga teacher training programs in multiple locations. He is an advisor to the International Association of Yoga Therapists (IAYT) in the US, and the Australian Association of Yoga Therapists (AAYT). He is the co-author of several books such as Yoga Therapy, Krishnamacharya: His Life and Teachings, Yoga Reminder: Lightened Reflections, and co-translator of the ancient Sanskrit text, Yoga Yajnavalkya.
---
[/wrc_column]