Yoga Therapy Initiative Members
---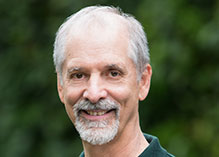 Gary Kraftsow
Director and Senior Teacher, American Viniyoga Institute (AVI®); United States
Gary Kraftsow has been a pioneer in the transmission of yoga for health, healing and personal transformation for over 40 years. He began his study of yoga in India with T.K.V. Desikachar in 1974. He is the Director and Senior Teacher of the American Viniyoga Institute (AVI®), the author of two books published by Penguin: Yoga for Wellness and Yoga for Transformation, and author of four educational DVD's: Viniyoga Therapy for Low Back, Sacrum and Hips; and Viniyoga Therapy for Upper Back, Neck and Shoulders; Viniyoga Therapy for Depression; and Viniyoga Therapy for Anxiety. He has also produced several online workshops: Pranayama Unlocked, Meditation Unlocked, Yoga Therapy for Depression, Yoga Therapy for Better Sleep, Yoga Therapy for Anxiety, and Āsana Unlocked.
---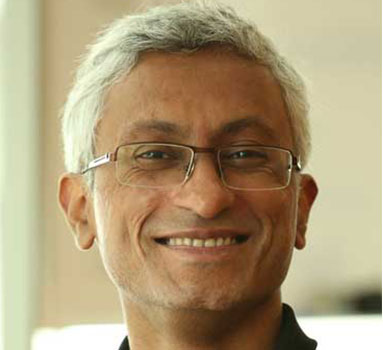 Dr. Ganesh Mohan
Advisor, International Association of Yoga Therapists; Australian Association of Yoga Therapists, SE Asia/Singapore
Dr. Ganesh Mohan is the son of A. G. Mohan and Indra Mohan, practicing yoga from childhood, and one of the closest links to the legendary yogi Krishnamacharya's teaching in the world now. Dr. Mohan is trained in both modern medicine and Ayurveda. His work focuses on the application of self-care for health and well-being in chronic health conditions and lifestyle diseases. Dr. Mohan is the developer of the Svastha Yoga Therapy Program running in numerous locations in the US, Europe, Australia, New Zealand, Singapore, Hong Kong etc. with hundreds of yoga teachers enrolled. Dr. Mohan also guides yoga teacher training programs in multiple locations. He is an advisor to the International Association of Yoga Therapists (IAYT) in the US, and the Australian Association of Yoga Therapists (AAYT). He is the co-author of several books such as Yoga Therapy, Krishnamacharya: His Life and Teachings, Yoga Reminder: Lightened Reflections, and co-translator of the ancient Sanskrit text, Yoga Yajnavalkya.
---
Christina Yap
Lawyer, Price Waterhouse Cooper; Switzerland
Christina is a lawyer, management consultant, speaker, writer and trainer based in Zurich, Switzerland. She has over 22 years of experience in benefits design and implementation, including managing global roll-outs in over 80 countries. Christina holds a Law degree, Masters in HR, is a certified health coach, yoga instructor and therapist. She is a change catalyst, combining her role as an HR and gender equality consultant with her passion to help employees restore their wellbeing and thrive in these times of unprecedented change. She designs and facilitates corporate workshops tailored to meet specific needs and restore balance, whilst increasing engagement, resilience and performance. She integrates the ancient teachings of yoga in an accessible, measurable and relatable way. Christina has featured in Forbes¸ numerous other publications and is the author of an upcoming book on health, wellbeing and personal growth.
---