Overview
The Global Wellness Institute's Women in Leadership Initiative recently spearheaded a groundbreaking survey of women in wellness leadership roles. See the results here. The results of this survey are being used to help create resources, programming, and more that address the needs of women in wellness leadership and help you evolve in your leadership positions and aspirations.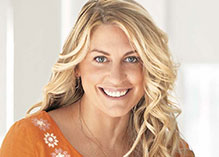 Julie Keller Callaghan
UNITED STATES
Initiative Chair
Julie Keller Callaghan, Co-Founder, Well Defined, United States
Julie Keller Callaghan is the co-founder of Well Defined, a comprehensive wellness resource for industry professionals and consumers. She is also an executive recruiter and marketing specialist for Hutchinson Consulting, as well as a consultant and strategist for numerous wellness brands. Additionally, she is a seasoned journalist who specializes in spa, travel, health, wellness, beauty, and sustainability. Previously, Julie led the American Spa team for 15 years as the editor-in-chief and publisher. Under her leadership, the brand evolved to include a print publication, a website, an active social media community, multiple awards programs, and numerous events. She is the founder of the American Spa Women in Wellness Leadership Conferences and the American Spa CBD Summit. She was named a 2019 Folio Top Woman in Media in the Industry Trailblazers category, and she and her team won an ISPA Innovate Award in 2018 for their work with women in leadership.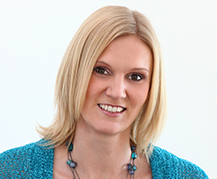 Sara Jones
MEXICO
Vice Chair
Sara Jones, Managing Director, Spa & Wellness MexiCaribe, Mexico
Launched in 2010,  Spa & Wellness MexiCaribe magazine directly impacts the thriving spa communities in Mexico, the Caribbean and Latin America, catering to industry professionals, spa enthusiasts and wellness travelers.  Spa & Wellness MexiCaribe delivers relevant, contemporary information on trends, events, treatments, spas and products, in addition to annual spa and product awards. Sara also provides consulting services to deliver spa and wellness solutions via AraSpa Consulting. A long time attendee of the Global Wellness Summit, Sara is passionate about all things related to spa and wellness and a Global Wellness Day Key Supporter in addition to chairing the Women in Leadership Initiative; advocating and speaking about gender diversity at industry events.
---
Initiative Members