Women in Leadership Initiative Members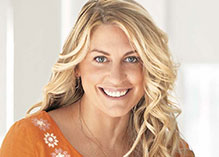 Julie Keller Callaghan
UNITED STATES
Initiative Chair
Julie Keller Callaghan, Co-Founder, Well Defined, United States

Julie Keller Callaghan is the co-founder of Well Defined, a comprehensive wellness resource for industry professionals and consumers. She is also an executive recruiter and marketing specialist for Hutchinson Consulting, as well as a consultant and strategist for numerous wellness brands. Additionally, she is a seasoned journalist who specializes in spa, travel, health, wellness, beauty, and sustainability. Previously, Julie led the American Spa team for 15 years as the editor-in-chief and publisher. Under her leadership, the brand evolved to include a print publication, a website, an active social media community, multiple awards programs, and numerous events. She is the founder of the American Spa Women in Wellness Leadership Conferences and the American Spa CBD Summit. She was named a 2019 Folio Top Woman in Media in the Industry Trailblazers category, and she and her team won an ISPA Innovate Award in 2018 for their work with women in leadership.
---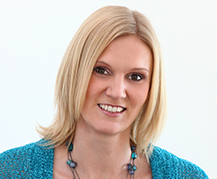 Sara Jones
MEXICO
Vice Chair
Sara Jones, Managing Director, Spa & Wellness MexiCaribe, Mexico

Launched in 2010,  Spa & Wellness MexiCaribe magazine directly impacts the thriving spa communities in Mexico, the Caribbean and Latin America, catering to industry professionals, spa enthusiasts and wellness travelers.  Spa & Wellness MexiCaribe delivers relevant, contemporary information on trends, events, treatments, spas and products, in addition to annual spa and product awards. Sara also provides consulting services to deliver spa and wellness solutions via AraSpa Consulting. A long time attendee of the Global Wellness Summit, Sara is passionate about all things related to spa and wellness and a Global Wellness Day Key Supporter in addition to chairing the Women in Leadership Initiative; advocating and speaking about gender diversity at industry events.
---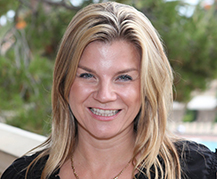 Joanne Berry
Founder, Wellness Education Hub, United States
Joanne is the Founder of Wellness Education Hub which fulfills the demand for her style of high-energy, high-quality training. Dedicated and incredibly passionate about contributing to the industry that she loves, Berry has worked hard to learn all facets, so she can approach education with a well-balanced and knowledgeable approach. For the last 29 years, she has shared her skill set and knowledge with clients and audiences around the world. Engaging people with her enthusiasm, humor and own love of learning, she inspires those around her to continue advancing their skills. She was awarded the "2018 Women in Wellness Educator & Trainer of the Year" in the USA by American Spa Magazine. She also serves as a Global Educator for "The First 1000 Days of Wellness", a GWI Initiative and "Christine Clinton Cancer Care" specializing in Oncology Esthetics and Massage.
---
Ke'Anna Ballard
Aspiring Spa Owner, United States
Ke'Anna, who has a passion for people and all things wellness, transitioned to the spa industry in 2014 to follow her long-time dream of becoming a day spa owner.  Ke'Anna has gained a great deal of knowledge and hands on experience while serving in multiple management positions with two amazing and well-respected spa brands, Natural Body Spa and Woodhouse Spa.  Ke'Anna has always had a heart to make people feel like they matter so helping others take care of themselves and doing it with a smile each and every day is what brings her heart joy! Ke'Anna is a member of the International Spa Association (ISPA), the Spa Industry Association, and a member of the elite private online community, SpaHive. Today, she is taking action, building a dream, and enjoying the process of becoming the best spa owner she can be while staying connected and inspiring others along the way. 
---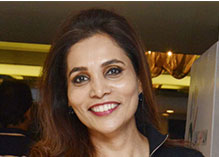 Dr. Rekha Chaudhari
Ambassador, Global Wellness India, India
Dr. Rekha Chaudhari is the Global Wellness Ambassador for India, an international entrepreneur & a social Activist of non-profit organizations like World Digital Detox Day (WDDD), Mothers Touch, and ZEP Foundation. MD-Oneline Wellness which is considered the one-stop destination for luxury beauty brands and wellness solutions. Her patented research of Mothers Touch Indian prenatal traditions has got global recognition with Harvard University, John Hopkins University, and Oxford University, published and registered on the WHO platform making her the first author on this concept on the world platform.
---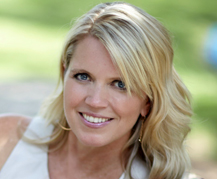 Darlene Fiske
Owner of The Fiske Group: Public Relations + Marketing Strategies, United States
Darlene Fiske is the owner of The Fiske Group Public Relations and co-founder of S'Well Public Relations, a national PR and communications firm specializing in the $4.5 trillion global wellness economy. A self-proclaimed spa junkie, she has served on the marketing task force for the International Spa Association, is currently on the Women in Leadership committee for the Global Wellness Institute, has spoken at industry conferences such as SXSW, IECSC, and ISPA and has written for a variety of publications including FathomAway, Organic Spa, Spa Opportunities and Forbes. Respected by the country's top media professionals, Fiske's clients have enjoyed enormous exposure in leading lifestyle publications including the New York Times and USA Today and she has been referred to as the "Unicorn PR Gal" by the press.
---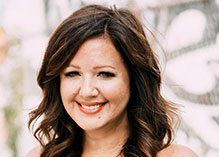 Sara Hirsh Bordo
Sara is a 11X+ award-winning filmmaker, Founder/CEO of Samsara, and Founder/CEO of Women Rising®, named "One of the Most Innovative, Interesting, and Purpose-Driven Women Led Startups to Watch" by Inc Magazine.
Sara is a member of the PGA and 2x Juror for Best Documentary, a delegate to the UN and the Vanity Fair New Establishment Summit, nominated twice for Fortune's Most Powerful Women Entrepreneur. She has spoken at Apple, Google, Facebook, and SXSW, and has been featured in Inc., Entrepreneur, Forbes, Variety, The Hollywood Reporter, People, The Mighty, The Washington Post, and The New York Times.
Sara previously held positions in media/entertainment including Executive Director of Interactive Marketing at Paramount Pictures, VP of Digital Marketing at MGM Studios, and CEO and Co-Founder of NowLive which was acquired by Live Media Group in 2013. In development on her new company Samsara, Sara aims to take her own health insights to help empower the 30MM+ women with autoimmune diseases.
---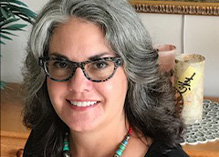 Tara LoCastro
Principal, LifeSync, United States
Tara is a general management and business operations executive with a successful track record of creating and implementing new programs and services. She is a lifelong learner with enthusiasm for health and wellness, and over 20 years of corporate and healthcare leadership experience. Her expertise is the development of person-centered services and access. She has built new healthcare programs, services and start-ups with a passion for leadership and coaching that promotes authentic self-actualization. Tara enjoys ethnic food, culture, wellness spas, and travel. She is a mission-driven leader, business advisor and altruistic entrepreneur. Tara holds an Executive Leadership Certificate from Harvard T.H. Chan School of Public Health, Masters in Business Administration and Bachelor of Science in Environmental Management from the Rochester Institute of Technology as a member of Beta Gamma Sigma.
---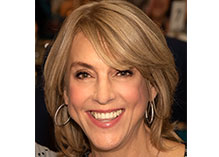 Francie Rawlings
Digital Strategy & Innovation Head, SCS Partners, United States
Now truly immersed in health and wellness, Francie Rawlings comes to the wellness industry after an extensive, highly accomplished 20-year background in the global biopharmaceutical industry. She is a passionate advocate for the role of technology in driving the development novel therapies. She has worked with companies of all sizes, from startups to global corporations and has lent her expertise to health challenges. Francie has inherent enthusiasm for inspiring and advancing women in wellness and healthcare and a serious desire to solve some of the biggest challenges in gender parity and diversity and inclusion. Her 'breaking boundaries' approach to making something real pushes others to challenge the norm and to create initiatives that are truly impactful.
---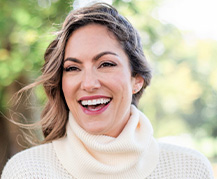 Jessica Timberlake
Public Relations Manager, Eminence Organic Skincare, Canada
Jessica Timberlake has over 15 years of experience in the spa industry. With a background in luxury spa operations, Jessica is now the Public Relations Manager at Eminence Organic Skin Care, a Certified B Corporation, and coordinates the nonprofit 501(c)3, the Eminence Kids Foundation. Jessica is passionate about supporting women in wellness and volunteers her time for a number of industry efforts including Emeritus Ambassador – Global Wellness Day, Advisory Board Member – University of California, Irvine Spa Management Certification and Executive Committee Member – International Spa Association.
---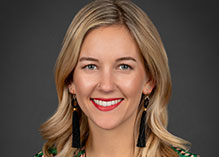 Kenzie Vath
Director, Wellness & Sustainability, Pacific Hospitality Group, United States
Kenzie Vath has a passion for a full plate and enjoys innovating new ideas to disrupt the status quo. Kenzie is a serial entrepreneur starting a company at the age of 19. Her personal battle with Lyme Disease led her to get self-educated in Holistic Medicine. Graduating Summa Cum Laude with a Bachelors from Purdue University and going on to receive her coaching certification from the Institute of Integrated Nutrition, based in New York City. Kenzie is currently the Director of Wellness and Sustainability for Pacific Hospitality Group; a family owned management company located in Irvine CA. In addition, she is the founder of Holistic Umbrella; a wellness based lifestyle company providing one-on-one coaching and curated wellness events. The implementation of a water program at the corporate office has eliminated the waste of 100,000's of plastic bottles into our oceans. Creating a wellness series has improved work productivity and satisfaction. Alternative menu options have services hundreds of specific dietary eaters from around the world. Offering options from gluten free to vegan, keto and beyond. Kenzie's wellness retreats have created value and generated non-traditional revenue for their local California properties. Five star reviews across the board. "I've always wanted my own thing, but it has truly been gratifying working alongside my family to impact our team members and guests in a positive way." – Kenzie Vath
---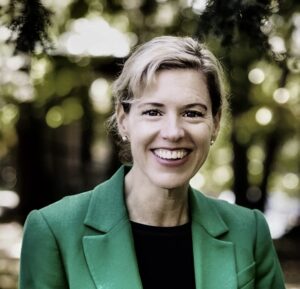 Margaret Safford
Senior Director, Strategic Product Marketing, Personal Care, Evolved By Nature, United States
Margaret Safford is a marketing and brand strategy executive with 15+ years of experience driving growth for both $1B+ consumer healthcare brands (CVS Health, Colgate-Palmolive) and high-growth clean skincare startup brands (Evolved by Nature). Margaret has been recognized for building and leading new product launches within both CPG and retail environments. She is passionate about health and wellness and is a sought-after expert on consumer health trends in the clean beauty and vitamins and supplements categories.