Wellness Tourism Initiative Members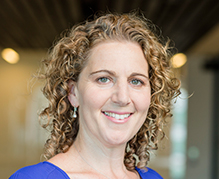 Katherine Droga
AUSTRALIA
Initiative Chair
Founder, Droga & Co., Australia

Katherine Droga is passionate about the transformational effect travel can have for people and the planet. Katherine Droga is a wellness entrepreneur and founder of the Wellness Tourism Industry Summit, Wellness Wander, a consumer event celebrating wellness and supporting regional communities and founder of Well Traveller a consumer brand supporting sustainable wellness travel experiences. She is also founder of Droga & co. a global consultancy firm specialising in sustainability and wellness strategies for destinations, tourism operators, experiences and events worldwide.
---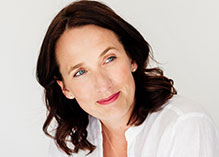 Lindsay Madden-Nadeau
FRANCE
Vice Chair
Founder, Meraki Bespoke Wellness Strategies-Cote D'Azur, France
Lindsay has spent the past 20 years traveling the globe working for some of the biggest names in hospitality and wellness. Lindsay most recent role was Global Director of Wellbeing for the luxury division of Accor, responsible for each individual brand's global wellbeing strategy, including conceptualization, brand creation, programming, design, as well as creating partnerships and collaborations for wellness, spa, and fitness brands. A self-described non-traditionalist, Lindsay makes it her mission to ensure each project has a strong differentiation and strategy at its heart with a commitment to uniquely identify what wellness means to each individual brand. Her personal mission is to create conscious, collaborative projects that continue to define and put wellness on the map.
---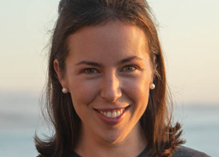 Jen Corley
Product Marketing, United States
Jen heads the Wellness Travel segment of WeTravel, a payment and booking platform for the travel industry. She is responsible for strategic development, including sales & marketing strategy, branding, community-building and project management. She leads a team that creates and distributes educational content, manages strategic partnerships & PR, and organizes online and live events.
---
Hylton Lipkin
General Manger of Alba Wellness Valley by Fusion in Hue Central Vietnam, South Africa
Born and educated in South Africa, but for the last 30 years I have lived and worked in many countries around the world first in Europe then Tahiti, Hawaii, Bahrain, Dubai, Mauritius, India, Thailand, Cambodia, Laos and now Vietnam. My Wellness career started off as an International Fitness Presenter, that brought me to the Spa industry and ultimately connected me to Hospitality. I have had the opportunity to work with some of the top international Spa, Wellness and Hospitality brands that has enriched my 'Savoir' within the Wellness, Fitness, Spa & Hospitality world. Currently I am the General Manger of Alba Wellness Valley by Fusion in Hue Central Vietnam, where every day I can utilize and share all my experience in Wellness Hospitality. I too am the World Wellness Weekend Ambassador for Vietnam and a member of HTT (Hospitality Think Tank), trying very hard to promote Wellness and Happiness around Vietnam and the World. Another passion of mine is Environmental Wellness and currently I am doing all I can to bring this into the Hospitality world.
---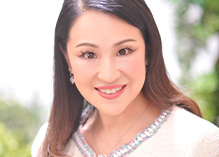 Naomi Mano
Founder & CEO, Luxurique Inc., Japan
Naomi is the founder and CEO of Luxurique Inc, a luxury hospitality, event management and consulting firm in Japan. Providing bespoke and luxury hospitality programs to an exclusive list of VIP clientele, she also works with the Japanese government and municipalities to further develop tourism in Japan. Naomi, with close to 30 years of experience in marketing, branding, hospitality, and travel, has published a book on Japanese Hospitality, and is currently pursuing her Doctoral research on "Tourism-Oriented Japan". Naomi is keen on establishing wellness tourism in Japan and the world.
---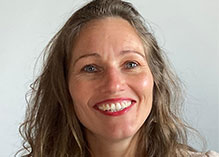 Céline Vadam
Founder & CEO, WE(i) Think, UK, Co-founder, Hospitality of the Future Think Tank, United Kingdom
Celine brings her experience in hospitality and tourism development, as well as her genuine passion for wellness, sustainability and innovation to each and every project. Prior to establishing her concept advisory company, WE(i) Think, she was part of Four Seasons Hotel and Resorts efforts in increasing the brand's presence in the Europe, Middle East and Africa region, as well as accompanying its global strategy for F&B and Wellness operations and concepts. Her wellness and sustainability competences were acquired through years of research and interest in the topic, both professionally and personally (she is a reiki master, yoga trapeze teacher and currently studying at the Institute of Integrative Nutrition).
---