Wellness Tourism Initiative Members
Katherine Droga
AUSTRALIA
Initiative Chair
Founder, Droga & Co., Australia

Katherine Droga is passionate about the transformational effect travel can have for people and the planet. She is the founder of several global wellness platforms, including the Wellness Tourism Industry Summit, Wellness Wander Festival, Well Traveller TV, and welltraveller.com.au. Her consultancy firm, Droga & Co., specialises in wellness and sustainable visitor strategies and capacity building for destinations, tourism experiences, and events worldwide. Katherine has worked for over 25 years, successfully leading teams and brands in the tourism and media sector. She was previously part of the executive leadership team for Tourism Australia and led the organisations international operations, distribution platforms, and partnerships for over a decade.  Katherine is proud to be an advisor to the Transformational Travel Council, the Australian Ambassador for Global Wellness Day, and a champion for kid's wellbeing initiatives globally.
---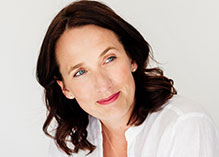 Lindsay Madden-Nadeau
FRANCE
Vice Chair
Senior Director Wellness Strategy & Development, Red Sea Global, Saudi Arabia &
Founder, Meraki Bespoke Wellness Strategies-Cote D'Azur, France
Lindsay has spent the past 24 years working across the globe for some of the most prestigious hospitality leaders. Currently leading the Wellness Strategy for Red Sea Global in Saudi Arabia, she is responsible for igniting the overall strategy of two giga projects under the Saudi 2030 vision while driving success in creating the world's most comprehensive integrated wellness destination.   Lindsay is a self-described industry disrupter, making it her mission to ensure each project has a strong differentiation and strategy at its heart. Her solid expertise and attention to detail come from managing and opening over 75 spas.  Lindsay's broad experience includes founding partner at Meraki Bespoke Wellness Strategies, a bespoke wellness consultancy that cultivates an approach that incorporates both social and environmental well-being, heightening wellness concepts to their fullest potential.  She has also spent 7 years as the Global Director of well-being of Accor for luxury brands such as Raffles, Fairmont, and Orient Express. Lindsay led the global well-being strategy starting from brand creation and programming to project management, design, and pre-opening. Having recently taken part in the Cambridge University Sustainability Leadership program for Sustainable Real Estate for the Build Environment, using this knowledge to genuinely elevate and transform brands in the wellbeing industry..
---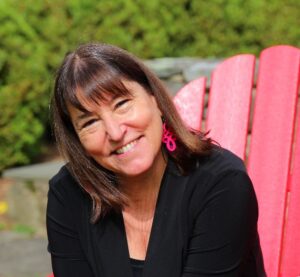 Sallie Fraenkel
Founder, Mind Body Spirit Network, United States
Sallie Fraenkel is the founder of Mind Body Spirit Network which offers consulting services to wellness-oriented businesses and networking events for wellness-oriented individuals.  Sallie's passion for wellness travel and tourism has led her to destination spas and resorts around the world where she has created numerous trips, tours and bespoke experiences for wellness industry-insiders and travelers. Most recently, Fraenkel opened Red Bird House, a "wellness house" for retreats and short-term rental in the Southern Catskill Mountains of New York.  Fraenkel formerly served as CMO & COO of SpaFinder and EVP for the Global Wellness Summit.
---
Hylton Lipkin
General Manger of Alba Wellness Valley by Fusion in Hue Central Vietnam, South Africa
Hylton Lipkin is a South African with experience in Europe, the Pacific, Middle East and Asia in a career that has encompassed the Fitness, Spa & Wellness industry then ultimately Hospitality. He has worked with some of the top international Hospitality and Wellness brands around the world. Currently in Vietnam holding the position of General Manager at Garrya Mu Cang Chai and Le Champ Tu Le Hot Spring & Spa (Homm) by Banyan Tree Group and previously General Manager at Alba Wellness Valley by Fusion Group. He is the (WWW) World Wellness Weekend Ambassador for Vietnam, a member of the HTT (Hospitality Think Tank), a member of GWI (Global Wellness Tourism Initiative), a board member of WDDD (World Digital Detox Day) and a board member of SWAA (Spa and Wellness Association of Africa) promoting wellness and happiness around the world, with a particular passion for Environmental Wellness.
---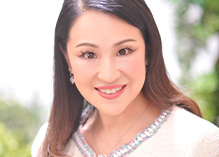 Naomi Mano
Founder & CEO, Luxurique Inc., Japan
Naomi Mano is a US-born Japanese national with more than 30 years of experience in the marketing, branding and hospitality industries. She honed her marketing skills at IBM and the Japan Nagano Olympic Marketing Committee before launching and running the Japan operation for Quintessentially in 2007. She is now the president and CEO of Luxurique, a well-established hospitality and events management company curating luxury travel itineraries in Japan. Mano is a global authority on Japan's culture of wellness and a proponent of the ancient philosophies and rituals at its root. She has played a key role in Japan's renaissance as a wellness tourism destination and has become a vocal champion of its natural and cultural assets. As wellness tourism in Japan surges, Mano is continuously consulting with local municipalities to create and market Japanese solutions to wellness tourism that translate to modern life.
---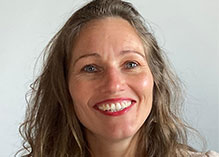 Céline Vadam
Founder & CEO, WE(i) Think, UK, Co-founder, Hospitality of the Future Think Tank, United Kingdom
Celine is the Founder and CEO of wellbeing concept consultancy WE(i) Think and an expert in hospitality, tourism, wellness/spa, F&B and residential development. A certified health coach, her wellness competences are paired with her interest in sustainability for a holistic approach to wellbeing including both people and planet. She founded Retrouv'I and co-founded the Hospitality of the Future Think Tank.Living and breathing a healthy lifestyle, she is a real wellness geek, continuously learning and studying, embracing wisdom from around the planet and sharing her expertise through coaching, public speaking, publishing articles, lecturing students and contributing to global initiatives.
---