Wellness Tourism Initiative
The purpose of this Wellness Tourism Initiative is to increase awareness, understanding and the opportunities in one of the fastest growing tourism segments globally. The GWI Global Wellness Tourism Initiative will be instrumental in:
Sharing best practices on Wellness Tourism Destination development, policy, and marketing globally
Fostering a greater understanding of the global wellness traveler
Promoting the value and opportunity of this segment to stakeholders
Our intended audience is tourism industry stakeholders, including but not limited to travel suppliers & distributors, transportation & hospitality brands, DMCs/DMOs, tourism boards, NGOs, and service providers to this set of organizations. Learn More
The Latest News and Resources
---
Initiative Leadership
Katherine Droga
AUSTRALIA
Initiative Chair
Founder, Droga & Co., Australia

Katherine Droga is passionate about the transformational effect travel can have for people and the planet. She is the founder of several global wellness platforms, including the Wellness Tourism Industry Summit, Wellness Wander Festival, Well Traveller TV, and welltraveller.com.au… Read More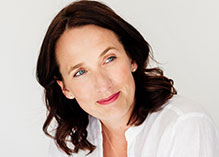 Lindsay Madden-Nadeau
FRANCE
Vice Chair
Senior Director Wellness Strategy & Development, Red Sea Global, Saudi Arabia &
Founder, Meraki Bespoke Wellness Strategies-Cote D'Azur, France
Lindsay has spent the past 24 years working across the globe for some of the most prestigious hospitality leaders. Currently leading the Wellness Strategy for Red Sea Global in Saudi Arabia, she is responsible for igniting the overall strategy of two giga projects under the Saudi 2030 vision while driving success in creating the world's most comprehensive integrated wellness destination… Read More
---
Objectives
Clearly define the term wellness tourism destination and its context
Identify criteria that make a great wellness destination
Demonstrate global best practice by countries, regions and cities in wellness tourism destination development and promotion
Identify the key success metrics and components required for a wellness tourism destination to succeed
Identify consumer trends in wellness and travel that are impacting and shaping consumer demand and destination selection
---
Initiative Members

Meet the renowned thought leaders in this field who are collaborating to educate and evolve wellness in this area of global importance.
Resources

View the research, trends, whitepapers, infographics and more from this Initiative, as well as a curated list of third party resources.
Contact Initiative

Please fill out the form so we can learn more about you, which Initiative you are interested in and how you would like to be involved.