Overview
The purpose of this Wellness Tourism Initiative is to increase awareness, understanding and the opportunities in one of the fastest growing tourism segments globally. The GWI Global Wellness Tourism Initiative will be instrumental in:
Sharing best practise wellness tourism destination development and insights from across the globe
Fostering a greater understanding about the global wellness traveler
Promoting the value and opportunity of this segment to stakeholders
Deep diving into the global wellness travelers' motivations and needs to support the practical integration into wellness marketing and operational strategies.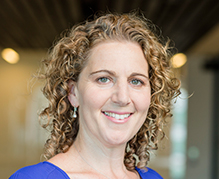 Katherine Droga
AUSTRALIA
Initiative Chair
Katherine Droga, Founder, Droga & Co., Australia
Katherine Droga is passionate about the transformational effect travel can have for people and the planet. Katherine Droga is a wellness entrepreneur and founder of the Wellness Tourism Industry Summit, Wellness Wander, a consumer event celebrating wellness and supporting regional communities and founder of Well Traveller a consumer brand supporting sustainable wellness travel experiences. She is also founder of Droga & co. a global consultancy firm specialising in sustainability and wellness strategies for destinations, tourism operators, experiences and events worldwide.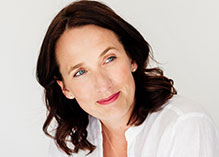 Lindsay Madden-Nadeau
FRANCE
Vice Chair
Lindsay Madden-Nadeau, Founder, Meraki Bespoke Wellness Strategies-Cote D'Azur, France
Lindsay has spent the past 20 years traveling the globe working for some of the biggest names in hospitality and wellness. Lindsay most recent role was Global Director of Wellbeing for the luxury division of Accor, responsible for each individual brand's global wellbeing strategy, including conceptualization, brand creation, programming, design, as well as creating partnerships and collaborations for wellness, spa, and fitness brands. A self-described non-traditionalist, Lindsay makes it her mission to ensure each project has a strong differentiation and strategy at its heart with a commitment to uniquely identify what wellness means to each individual brand. Her personal mission is to create conscious, collaborative projects that continue to define and put wellness on the map.
---
Initiative Members