Hydrothermal Initiative members
The committee of global experts have been selected for their personal expertise and innovative abilities, experience and willingness to freely invest their time in an industry about which they care passionately.
Thorsten Bichler
Director International Sales KLAFS GmbH & Co. KG & Managing Director KLAFS Asia Pacific Ltd, Germany
Thorsten has over 10 years of experience in the spa industry. As Director of KLAFS International Sales, the world market leader in sauna and spa, he and his team are responsible for over 60 partners worldwide. He coordinates direct sales and collaboration with customers and partners, and always keeps a close eye on the market to detect and set trends. Further Thorsten is responsible for the Asian market as Managing Director of KLAFS Asia Pacfic Ltd. Hong Kong, a 100% subsidiary of KLAFS Germany.
---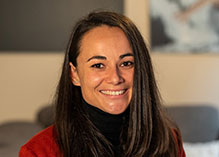 Sara Brenninger
Product Manager, TechnoAlpin, Italy
Sara Brenninger is passionate about technology in combination with lifestyle and wellbeing. As a product manager, Sara is representing the "Experts of Snowellness," TechnoAlpin, a snowmaking specialist that of- fers an alternative, innovative healthy solution for the wellness branch. The snowellness experience uses existing heat applications and combines them with snow, giving individuals a more wholesome and effective spa experience.
---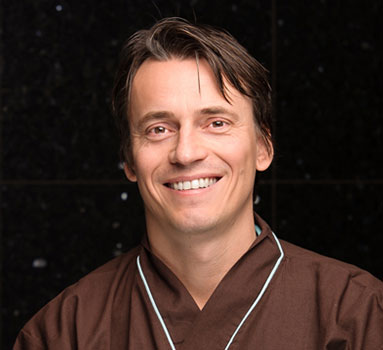 Lasse Eriksen
Development Manager, Farris Bad Nordic Hotels & Resorts, Norway
As a coach, trainer and therapist, Lasse Eriksen has spent his last 20 years within the Nordic wellness scene with a true mission to share, develop and embrace the cultural and historical use of European sauna and wellness rituals. Lasse is a member of the Aufguss WM group, jury member in Aufguss WM/EM and professional sauna master at Scandinavia's leading resort Farris Bad.
---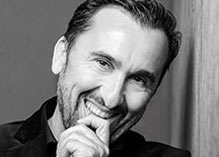 Sammy Gharieni
Founder & CEO, Gharieni Group, Germany
Sammy Gharieni founded the Gharieni Group 25 years ago.  The company has emerged as a leading European manufacturer of high-end spa and medical furniture beds and equipment. Today Gharieni exports to more than 70 countries around the globe. Committed to continuous improvement, Gharieni is ISO 9001 and ISO 13485 certified, with production in Germany.
---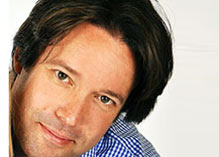 Oliver W. Hasenfuhs
Managing Director, SnowBOX GmbH &  Founder of Snow Industries Network, Germany
In 1997 Mr. Hasenfuhs was co-founder of snow promotion GmbH, the mother company of SnowBOX GmbH. Since 2005 SnowBOX develops and provides snowmaking systems for event, spa and industry. Still new products are developed for the spa market to meet the customer's expectations in cool treatments. Starting as professional ski&snowboard instructor during his economic university studies in the 1990th, he became one of the experienced experts for special snowmaking technologies in Europe. By founding the snow industries network in 2016 a new milestone is set for customer orientated distribution of snowmaking technologies considering the worldwide market requirements.
---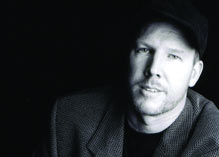 Robert Henry
Founder & Principal, RDH Architects, United States
Bob Henry is the founder and principal of Robert D. Henry Architects, an award-winning spa architecture and design firm based in New York. He is co-author of Spa: The Sensuous Experience. His design philosophy is devoted to the empirical experience; whereby visitors engage all their senses. His projects include The Setai-NY, Vdara Spa-Las Vegas and The Mandarin Oriental- Miami.
---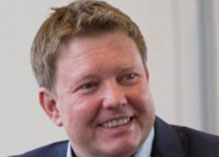 Marco Lutz
Export Director, Lux Elements GmbH & Co. KG, Germany
Marco Lutz is Export Director/Sales Director of Lux Elements, a manufacturer of waterproof building materials ranging from wall-lining systems for wet rooms and shower areas to freestanding monobloc building systems and prefabricated cabins and structures within thermal suites. The past 25 years he has not only been responsible for German and export sales but also for company trainings. Furthermore, he is an active member of various industrial unions.
---
Alister Macdonald
Group Managing Director, Barr + Wray, United Kingdom
As Group Managing Director of Barr + Wray Alister MacDonald is responsible for controlling global operations and formulating the strategic development of the Group. With its Head Quarters in the UK and subsidiary offices in Dubai and Hong Kong B+W is a truly global player in the field of wet spa design and installation with projects completed in over 40 countries.  B+W client list now includes almost all of the world's finest International Hotel Groups. Alister is a qualified Chartered Accountant and has held senior management positions in a number of engineering businesses over the past 25 years.
---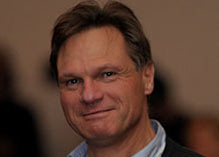 Stephan Mayer-Klenk
Managing Director, Kemitron GmbH, Germany
Since 2007 Stephan has successfully managed Kemitron, a family business specialising in the design and manufacture of high quality, hi-tech solutions for the spa and wellness industry. Fragrance and chemical dosing are the origins of the business which expanded this technology to create the globally popular Experience Shower and its many derivatives, both standard and custom, together with ranges of cosmetics. The range of Kemitron products now embraces post treatment sanitising systems, automatic fragrance dosing for saunas and steam rooms and emergency call systems. Stephan's studies in the USA, extensive travel and a global network of partners continue to expand his wide and diversified knowledge.
---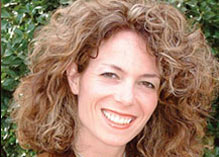 Amy McDonald
Owner Principal, Under a Tree Health and Wellness Consulting, United States
Amy McDonald is the owner of Under a Tree Consulting and has designed world class wellness experiences over 30 years that support optimal health and sustainability on an international level. Specialties include turnkey development and operational consulting globally. An advocate of water's healing properties, Amy has chaired the Hot Spring Initiative for GWI for the past 2 years.
---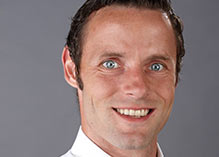 Rainer Rieger
Managing Director/ Co-owner, WDT – Werner Dosiertechnik GmbH & Co. KG, Germany
Since 2002 Mr. Rieger has been working in the Swimming Pool and Spa industry for WDT. The company produces an extensive product range of measuring, controlling and dosing systems for Swimming Pools, SPA & Wellness and Industrial applications for water purification. WDT employs 49 people and exports 75% of the produced systems.
---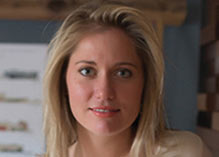 Veronica Schreibeis Smith
CEO & Founding Principal, Vera Iconica Design, United States
Prior to founding Vera Iconica Architecture in 2010 in Jackson Hole, Veronica Schreibeis Smith worked as an architect on four continents. Smith values adventurous experiences that are rooted in culture and landscape, and is passionate about promoting holistic wellness through intuitive design and thoughtful material selection. Vera Iconica, meaning "true likeness," focuses on creating and carefully designing experiences; the architecture is a means to this end.
---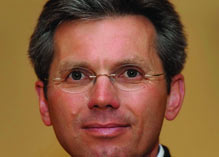 Christian Sommerhuber
Managing Director, Sommerhuber GmbH, Austria
A fifth-generation member of the Sommerhuber Ceramic Manufactory, Christian Sommerhuber plays an integral role in maintaining the company's position as Europe's leader in heat-storage ceramics for cruise liners, hotels and private spas around the world. The company's successful focus on design and hygiene garnered nominations for the European Spa Award in 2011 and 2013.
---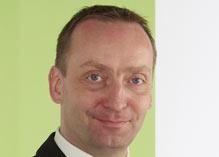 Heinrich Unbescheiden
Vice President, Unbescheiden GmbH, Germany
For more than ten years, Heinrich Unbescheiden is vice president of Unbescheiden GmbH, responsible for sales, development and marketing. The company has been family-owned for five generations and manufactures hydrotherapy and spa equipment with the highest standards: sophisticated technology which harmonizes with clear and stylish design. Unbescheiden ranks among the world's leading suppliers of units and equipment for the spa sector.
---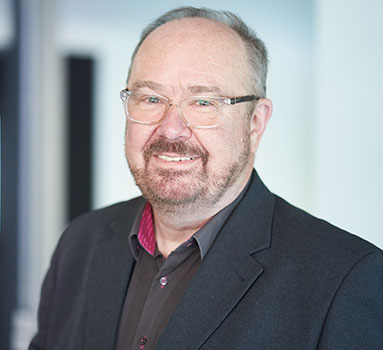 Matthias Voit
Executive Elite Interiors, Dornbracht International GmbH, Germany
Matthias Voit became a specialist for the ultra high-end clientele of the new millennium. Following a vision of his company's owner, he started Elite Interiors, dedicating himself to super yachts and private airplanes. He then discovered spa and wellness as the perfect match for Dornbracht, as people are looking for more than the mere product.
---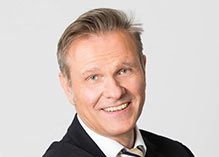 Axel Zadina
Export Business Development Manager, HygroMatik, Germany
Axel has been Export Business Development Manager of HygroMatik, a manufacturer of humidification systems and steam bath generators for long-term operation, for nearly 20 years. Axel has a deep background is international trade and engineering and worked and lived in Asia for several years during his career.  At HygroMatik, Axel's goal is to expand the company's distribution network through strategic partnerships in the spa industry.