africa wellness initiative Members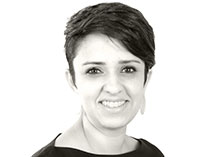 Jasneel Dhanjal
Executive Committee Chair, SWAA, Kenya
Jazz (BA Psychology; MSc Health Promotion & Psychology) is a psychologist and health promotion specialist by training.
She was presented with the opportunity to develop D'VINE, a skincare, body care and spa product brand. Since her involvement, she has taken on various roles within the business that range from product development to promotion. Through her involvement in the beauty industry she also consults on the planning, start up, operations and marketing for spas.
---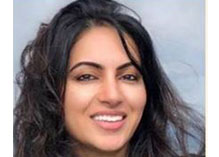 Yashica Keswani
Founder, MITTEE, Canada
Yashica Keswani, was born in India and spent my following years between Nigeria, India, the UK, the US, and Australia. Growing up, I learned the art of organic self-care from my mother and grandmothers and have stayed rooted in my cultural heritage by inculcating these rituals into my daily routine. At the age of 29, I was diagnosed with ulcerative colitis. Heavy medication and months of hospitalization left me physically, mentally, and emotionally shattered. Getting back to my healthy self was impossible at the time, but I was determined to wean off the prescription drugs and from there began my journey of exploring alternative healing modalities from ancient cultures from around the world. My quest took me back to India, and then to Indonesia, Mexico, and the Nordic countries. Along my travels, I delved deeply into the study of Ayurveda, Jamu, ancient Mayan medicine and Norse medicinal remedies. In 2015, I became a Certified Organic Skincare Formulator and graduated from Formula Botanica UK. MITTEE is my testament to the power and efficacy of natural, holistic healing. Through MITTEE, I aspire to take individuals deeper into their own journeys of self-love and self-care.
---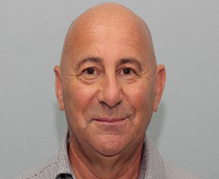 Denzil Phillips
Founder & Director, Denzil Phillips International Ltd, AAMPS, United Kingdom
Denzil Phillips and his global associates specialise in the design & implementation of sustainable commercial projects in the field of medicinal & aromatic plants and related botanicals. We place special emphasis on linkages between conservation & industry & the interface between industry, small farmers &forest dwellers. AAMPS is a not for profit organisation dedicated to the development of quality control standards for African medicinal and aromatic plants.
---
Zoë Rozar
Director, Institute Bon Pasteur, Mauritus
Zoë Rozar is an archaeologist, social engineer and analyst specialised in researching as well as designing and implementing education and political systems in the progression of social structures. One of her skills includes intergraded systems design and eco-engineering which she applies in public health and the implementation of phytoremediating and edible landscapes reinforced by Geomedical protocols. Zoë consults on urban or rural space development projects as well as businesses needing ecological sociological and economical strategies for public health, wellbeing and corporate social responsibility. She directs a research and development entity invested in education and geographic medicine – Institute du Bon Pasteur. The Institute Bon Pasteur is a recognised entity of the tertiary education commission of the ministry of education in Mauritius. It is an affiliated structure of the nouvelle clinique du Bon Pasteur and has recently been recognised as a member of the Planetary health alliance hosted by Harvard education environment and medical schools. It currently supports the Spa and Wellness association of Africa in its endeavour to bring quality assurance and recognition to the wellness industry on the African continent, participating in the ever growing work of the Global Wellness Institute based in Miami.
---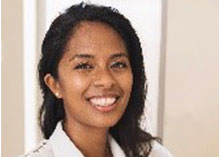 Meelan Thondoo, PhD
PhD, European Commission, Mauritus
Meelan Thondoo is trained in Medical Anthropology and Public Health Economics.
She is interested in applying evidence-based research for increasing quality of life in vulnerable populations. She applies mixed-method approaches to address human condition in a dynamic, creative and scientific manner. She has worked for University College London and the World Health Organisation and has completed fieldwork in Latin America (Ecuador & Uruguay), South-East Asia & Pacific (Nepal, Philippines & Laos), East Africa (Mauritius, Tanzania & Mozambique) and Europe (Switzerland & UK). She is currently completing a joint PhD in Medicine and Anthropology funded by the European Commission. Her work focuses on Health Impact Assessments in resource-constrained settings. The outcomes will serve social integration, human impact and implementation strategies of national urban policies and projects in Africa.
---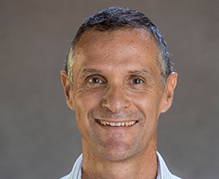 Dr. Chase Webber
VP of Spa, The White Lotus Wellness Centre, South Africa
Dr Chase Webber is a qualified and licensed Naturopathic Doctor with a special focus in Wellness & Spa for the last 25 years. He has a private practice where he consults patients in Natural Medicine and Wellness, in addition he acts as a Wellness & Spa Consultant for corporate businesses. Over the years Dr Chase has worked for such groups as Raison d'Etre, Resense Spa, One&Only Resorts, Kempinski Hotels, Veranda Leisure & Hospitality, and most recently Constance Hotels & Resorts.