africa wellness initiative Members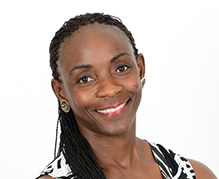 Mariane Akwenye
CEO, Nomad Group, Namibia
Mariane is Namibia's first black female commercial pilot who made a transition to wellness entrepreneur. Nomad Wellness Group is a group of companies comprising of: a consultancy; day spa; training academy and beauty products. The company's flagship spa is based in the capital Windhoek and also operate satellite spas at lodges throughout Namibia. The heart of Nomad is its vocational training through its Academy. Interested candidates are sourced through community initiatives and taken through the program to become competent holistic practitionerss and jobs are than secured through the lodges or Nomad's flagship spa. Mariane is at the forefront working with Destination Namibia to highlight Wellness Tourism for Namibia.
---
Dr. Stephan Helary
Founder, Terres D'Afrique (TDA), South Africa
Dr Stephan Helary was born in Madagascar where he developed a passion for nature and an awareness of environmental issues at an early age. He graduated as a Doctor in Veterinary Medicine from the University of Liege in Belgium where he also obtained a Master Degree in Environment and Wildlife Management. After working on multiple development and conservation projects in Africa, he obtained a PhD in Nutritional Ecology studying black rhino's diet for 5 years. But his passion for plants, ethnobotany and more generally for Africa took him on slightly different path. His extensive knowledge of African indigenous plants, their biochemistry and commercial potential as well as his interest in development and conservation enabled him to create a skincare brand that is both ethical and sustainable and based on sound scientific principles. He has a passion for African cultures and crafts as well as design.
---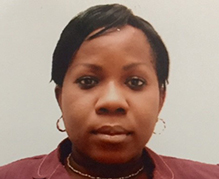 Ngozi James
Managing Director, Aligs Pharmacy Abuja, Nigeria
Ngozi Chinagorom James (nee Aligwekwe) is the Managing Director of Aligs Pharmacy and Wellness Centre. Located in the heart of the largest estate in Abuja, Aligs Pharmacy and Wellness Centre is a one-stop Health, Wellness and Beauty Centre for both Modern and African Medicinal Plants Products. Mrs. James is a Pharmacist with special interest in African Plants and has been a forerunner in its promotion and sustainability. Formerly the Executive Director of Bioresources Development and Conservation Programme (BDCP), she managed several national and international projects/initiatives and serves as a member of various Committees with primary focus on International Health Management, African wellness, African Medicinal Plants and Environmental Conservation. Mrs. James has academic background in Pharmacy, Project Management, Public/International Health and Business Administration.
---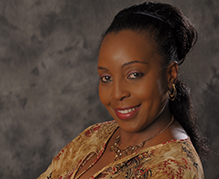 Lina Njoroge
CEO, Nutrition Consultant & Wellness Expert, Total Lifestyle Change (TLC) Nutrition and Wellness Centre, Kenya
Lina Njoroge is a practicing Clinical Nutritionist, who has had wide experience in nutrition and dietetic Programs. Lina is also an international speaker and has participated in the 7th World Medical Tourism and Health Congress in Washington in September 2014 as well as the 2nd World Medical Tourism and Health congress -Asia Pacific in China in Novemeber 2015 and 2016 Both as an international exhibitor as well as in round table talks during the congress and in the trade mission in China. Having completed her initial professional training in 1994. Lina has over 20 years of clinical Nutrition experience and worked for 17 years at the largest Teaching and Referral Hospital Kenyatta National Hospital(KNH) as a Senior Officer. She has also worked with the Ministry of Health at The National AIDS and STI Program (NASCOP) as Paediatric HIV officer and acted as the Nutrition manager between the year 2006 to 2008 and is a member of various National comittees. Lina is currently a private Consultant Nutritionist and has consulted for various organization including UNICEF, PATH and AAR.
---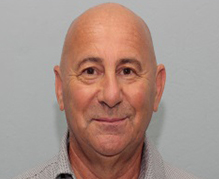 Denzil Phillips
Director, Association for African Medicinal Plants (AAMPS), United Kingdom
With over 30 years' experience Denzil's company, Denzil Philips International, advises some of the world's leading corporations and development organizations operating in the field of spa & wellness, natural beauty care, natural medicines, fragrances and cosmetics. Denzil is Director of the Association of African Medicinal Plants Standards and Advisor to the Caribbean Spa & Wellness Association and Spa & Wellness Association of Africa.
---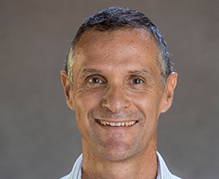 Dr. Chase Webber
VP of Spa, The White Lotus Wellness Centre, South Africa
Dr Chase Webber is a qualified and licensed Naturopathic Doctor with a special focus in Wellness & Spa for the last 25 years. He has a private practice where he consults patients in Natural Medicine and Wellness, in addition he acts as a Wellness & Spa Consultant for corporate businesses. Over the years Dr Chase has worked for such groups as Raison d'Etre, Resense Spa, One&Only Resorts, Kempinski Hotels, Veranda Leisure & Hospitality, and most recently Constance Hotels & Resorts.