Africa Wellness Initiative Members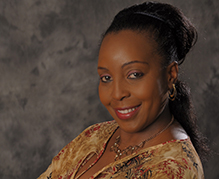 Lina Njoroge
KENYA
Initiative Chair
Lina Njoroge, CEO, Nutrition Consultant & Wellness Expert, Total Lifestyle Change (TLC) Nutrition and Wellness Centre, Kenya
Lina Njoroge is a practicing Clinical Nutritionist, who has had wide experience in nutrition and dietetic Programs. Lina is also an international speaker and has participated in the 7th World Medical Tourism and Health Congress in Washington in September 2014 as well as the 2nd World Medical Tourism and Health congress -Asia Pacific in China in Novemeber 2015 and 2016 Both as an international exhibitor as well as in round table talks during the congress and in the trade mission in China. Having completed her initial professional training in 1994. Lina has over 20 years of clinical Nutrition experience and worked for 17 years at the largest Teaching and Referral Hospital Kenyatta National Hospital(KNH) as a Senior Officer. She has also worked with the Ministry of Health at The National AIDS and STI Program (NASCOP) as Paediatric HIV officer and acted as the Nutrition manager between the year 2006 to 2008 and is a member of various National comittees. Lina is currently a private Consultant Nutritionist and has consulted for various organization including UNICEF, PATH and AAR.
---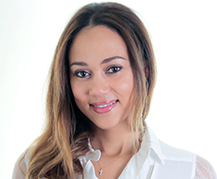 Elaine Okeke Martin
MAURITIUS
Co-Vice Chair
President, Spa & Wellness Association of Africa, Mauritius

Elaine graduated from CIDESCO international Denmark in 1999 and has been in the industry for the past 17 years. She hasparticipated in several consultation meetings for large spa companies worldwide. Elaine is also the Principle Consultantat SPALOGIQUE, where she brings a wealth of experience by providing excellence in spa design, operation management and trainingto hotels and spas globally. She consults government departments such as; Ministry of Tourism, Education and Health in Africancountries for the spa and wellness industry. In addition, she is the president and founder of the Spa and Wellness Associationof Africa (SWAA). SWAA develops standards for education and professional development in Africa, and its vision is to bethe spa wellness voice for Africa.Elaine also contributes her time to the SWAMagazine connected to the association.
---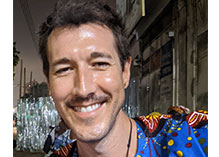 Joel Birkemeier
UNITED STATES
Co-Vice Chair
Founder, Global Wellness Mission & Senior Clinical Trial Project Manager, United States & Ghana
Joel Birkemeier is a trained medical doctor and global health researcher. His experience and background involves implementation and scaling up of various non-communicable disease projects in multiple countries while working at New York University. He now manages 10 clinical trials as a Senior Project Manager. He is also the founder of the Global Wellness Mission, an organization focusing on creating wellness programs within low resource communities, starting in Ghana. He is focusing on creating wellness community centers to establish community wide nutrition programs, cooking demonstrations, physical activities and programs for school age kids to help improve the overall mental and physical wellbeing of community members.
---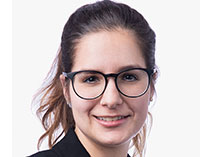 Lisa Fickel
Research Associate, Lucerne University of Applied Sciences & Arts, Switzerland
Lisa Fickel is a research associate and has been working at the Institute for Tourism and Mobility (ITM) of the Lucerne University of Applied Sciences and Arts since 2017. She obtained her master's degree in Health Management in Tourism at FH JOANNEUM Bad Gleichenberg (Austria) with a focus on comprehensive knowledge in the areas of wellness, tourism management, public health, health management, health promotion, marketing, human resources management, quality and risk management, as well as project and event management. The combination of the different fields of knowledge creates the basis for successfully managing companies, developing innovative solutions and ideas that benefit the future of the company, while keeping social, economic and ecological aspects in mind. Through her numerous practical experiences in the tourism industry, in the health sector and the scientific work at ITM, she creates a good interface between practice and science. Her main tasks at ITM include teaching and working on various consulting and research projects in the field of health tourism and destination management/education.
---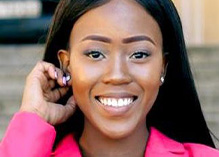 Mahlodi Letsie
Founder, Bare Mind, South Africa
Mahlodi Letsie is the founder of a mental wellness platform called Bare Mind that works to de-stigmatise mental health in African communities. Bare Mind challenges the lack of representation within the wellness industry by providing access to tailored modalities that are relevant to the African context by showcasing wellness from a lens that is intentionally diverse and inclusive.
She has a background in Social Science and Marketing from The University of Cape Town and is currently pursuing a second post-graduate qualification in Mindfulness-based Interventions at Stellenbosch University. Mahlodi is fascinated by the power of the mind and exploring the possible ways of realising our untapped potential as a humanity, through holistic wellness methods within medical, scientific and spiritual communities. She strongly believes that our minds are the bare canvas on which we can create anything upon in our lives, and that our mental wellbeing is the key to accessing higher levels of alignment in all facets in our lives.
---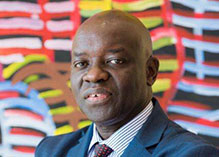 Gordon Otieno Odundo
Independent Consultant, KWE Business Advisory Services, Kenya
Gordon Otieno Odundo is a healthcare leader and management consultant with over 20 years' experience in top leadership in the healthcare industry and believes in the African Proverb "If you want to go fast, go alone; if you want to go far, go together.
---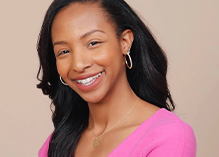 Makeda Petiri
Senior Associate Brand Manager, Unilever, United States
Makeda Petiri is an early career professional with experience in brand management and strategy in the Beauty & Personal Care industry. She is a graduate from the University of Virginia College of Arts & Sciences with a bachelor's degree in Global Development Studies -Middle East and a minor in Economics. Alongside her more than 10 year practice of various styles of yoga, insight meditation, and holistic living she has also developed a professional passion for wellness. Makeda believes personal wellness is the basis for how we show up to every interaction in our daily lives, and that the African world has much to offer all of us in the ways of holistic practices, healing, and well-being.
---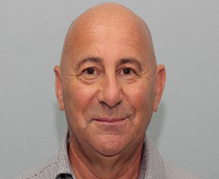 Denzil Phillips
Founder & Director, Denzil Phillips International Ltd, AAMPS, United Kingdom
Denzil Phillips and his global associates specialise in the design & implementation of sustainable commercial projects in the field of medicinal & aromatic plants and related botanicals. We place special emphasis on linkages between conservation & industry & the interface between industry, small farmers &forest dwellers. AAMPS is a not for profit organisation dedicated to the development of quality control standards for African medicinal and aromatic plants.
---
Zoë Rozar
Director, Institute Bon Pasteur, Mauritus
Zoë Rozar is an archaeologist, social engineer and analyst specialised in researching as well as designing and implementing education and political systems in the progression of social structures. One of her skills includes intergraded systems design and eco-engineering which she applies in public health and the implementation of phytoremediating and edible landscapes reinforced by Geomedical protocols. Zoë consults on urban or rural space development projects as well as businesses needing ecological sociological and economical strategies for public health, wellbeing and corporate social responsibility. She directs a research and development entity invested in education and geographic medicine – Institute du Bon Pasteur. The Institute Bon Pasteur is a recognised entity of the tertiary education commission of the ministry of education in Mauritius. It is an affiliated structure of the nouvelle clinique du Bon Pasteur and has recently been recognised as a member of the Planetary health alliance hosted by Harvard education environment and medical schools. It currently supports the Spa and Wellness association of Africa in its endeavour to bring quality assurance and recognition to the wellness industry on the African continent, participating in the ever growing work of the Global Wellness Institute based in Miami.
---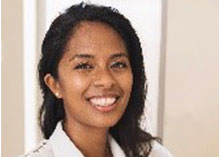 Meelan Thondoo, PhD
PhD, European Commission, Mauritus
Meelan Thondoo is trained in Medical Anthropology and Public Health Economics.
She is interested in applying evidence-based research for increasing quality of life in vulnerable populations. She applies mixed-method approaches to address human condition in a dynamic, creative and scientific manner. She has worked for University College London and the World Health Organisation and has completed fieldwork in Latin America (Ecuador & Uruguay), South-East Asia & Pacific (Nepal, Philippines & Laos), East Africa (Mauritius, Tanzania & Mozambique) and Europe (Switzerland & UK). She is currently completing a joint PhD in Medicine and Anthropology funded by the European Commission. Her work focuses on Health Impact Assessments in resource-constrained settings. The outcomes will serve social integration, human impact and implementation strategies of national urban policies and projects in Africa.