Overview
The Africa Wellness Initiative (AWI) aims to promote African wellness through strengthening wellness institutions, training and human resources development. Together with the GWI, we aim to build a database of wellness operators, practitioners, and indigenous skills for the benefit of Africa and the global wellness industry. The AWI will also help record, develop, and protect the unique skills and indigenous knowledge by promoting a culture of African-inspired knowledge-sharing within the global billion-dollar wellness industry. This is key for a continent that has so much to offer the global wellness arena. The Initiative will include the innovative use and promotion of indigenous African plants, robust programs, and events to build up a strong educational and entrepreneurial spirit within the African spa and wellness industry, as well as help strengthen the industry in terms of standards and accreditation within Africa.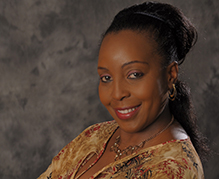 Lina Njoroge
KENYA
Initiative Chair
Lina Njoroge, CEO, Nutrition Consultant & Wellness Expert, Total Lifestyle Change (TLC) Nutrition and Wellness Centre, Kenya
Lina Njoroge is a practicing Clinical Nutritionist, who has had wide experience in nutrition and dietetic Programs. Lina is also an international speaker and has participated in the 7th World Medical Tourism and Health Congress in Washington in September 2014 as well as the 2nd World Medical Tourism and Health congress -Asia Pacific in China in Novemeber 2015 and 2016 Both as an international exhibitor as well as in round table talks during the congress and in the trade mission in China. Having completed her initial professional training in 1994. Lina has over 20 years of clinical Nutrition experience and worked for 17 years at the largest Teaching and Referral Hospital Kenyatta National Hospital(KNH) as a Senior Officer. She has also worked with the Ministry of Health at The National AIDS and STI Program (NASCOP) as Paediatric HIV officer and acted as the Nutrition manager between the year 2006 to 2008 and is a member of various National comittees. Lina is currently a private Consultant Nutritionist and has consulted for various organization including UNICEF, PATH and AAR.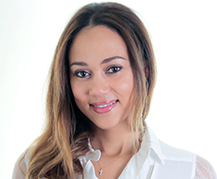 Elaine Okeke Martin
MAURITIUS
Co-Vice Chair
President, Spa & Wellness Association of Africa, Mauritius
Elaine graduated from CIDESCO international Denmark in 1999 and has been in the industry for the past 17 years. She hasparticipated in several consultation meetings for large spa companies worldwide. Elaine is also the Principle Consultantat SPALOGIQUE, where she brings a wealth of experience by providing excellence in spa design, operation management and trainingto hotels and spas globally. She consults government departments such as; Ministry of Tourism, Education and Health in Africancountries for the spa and wellness industry. In addition, she is the president and founder of the Spa and Wellness Associationof Africa (SWAA). SWAA develops standards for education and professional development in Africa, and its vision is to bethe spa wellness voice for Africa.Elaine also contributes her time to the SWAMagazine connected to the association.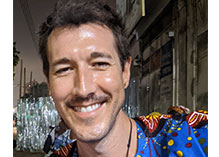 Joel Birkemeier
UNITED STATES
Co-Vice Chair
Founder, Global Wellness Mission & Senior Clinical Trial Project Manager, United States & Ghana
Joel Birkemeier is a trained medical doctor and global health researcher. His experience and background involves implementation and scaling up of various non-communicable disease projects in multiple countries while working at New York University. He now manages 10 clinical trials as a Senior Project Manager. He is also the founder of the Global Wellness Mission, an organization focusing on creating wellness programs within low resource communities, starting in Ghana. He is focusing on creating wellness community centers to establish community wide nutrition programs, cooking demonstrations, physical activities and programs for school age kids to help improve the overall mental and physical wellbeing of community members.
---
Initiative Members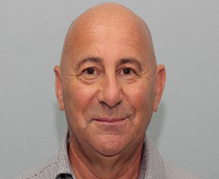 Denzil Phillips
UNITED KINGDOM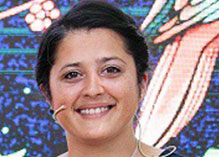 Zoë Rozar
MAURITIUS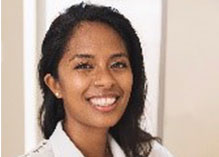 Meelan Thondoo, PhD
MAURITIUS
---
Resources
African Spa Associations
Moroccan Spa Association (A-SPA-MAROC)
Magazines
SWAA Insights Digital Magazine
2017 Briefing Paper
The briefing paper is a snapshot of this industry sector including valuable information on latest trends, challenges and initiative accomplishments. Read full paper HERE.
---