Africa Wellness Initiative
Overview
The Africa Wellness Initiative (AWI) aims to promote African wellness through strengthening wellness institutions, training and human resources development. Together with the GWI, we aim to build a database of wellness operators, practitioners, and indigenous skills for the benefit of Africa and the global wellness industry. The AWI will also help record, develop, and protect the unique skills and indigenous knowledge by promoting a culture of African-inspired knowledge-sharing within the global billion-dollar wellness industry. This is key for a continent that has so much to offer the global wellness arena. The Initiative will include the innovative use and promotion of indigenous African plants, robust programs, and events to build up a strong educational and entrepreneurial spirit within the African spa and wellness industry, as well as help strengthen the industry in terms of standards and accreditation within Africa.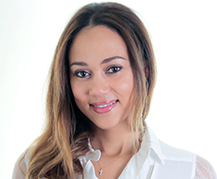 Elaine Okeke Martin
MAURITIUS
Initiative Chair
Elaine Okeke Martin, President, Spa & Wellness Association of Africa, Mauritius
Elaine graduated from CIDESCO international Denmark in 1999 and has been in the industry for the past 17 years. She hasparticipated in several consultation meetings for large spa companies worldwide. Elaine is also the Principle Consultantat SPALOGIQUE, where she brings a wealth of experience by providing excellence in spa design, operation management and trainingto hotels and spas globally. She consults government departments such as; Ministry of Tourism, Education and Health in Africancountries for the spa and wellness industry. In addition, she is the president and founder of the Spa and Wellness Associationof Africa (SWAA). SWAA develops standards for education and professional development in Africa, and its vision is to bethe spa wellness voice for Africa.Elaine also contributes her time to the SWAMagazine connected to the association.
---
Initiative Members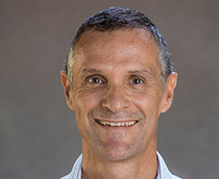 Dr. Chase Webber
SOUTH AFRICA
---
African Spa Associations
Moroccan Spa Association (A-SPA-MAROC)
---
2017 Briefing Paper
The briefing paper is a snapshot of this industry sector including valuable information on latest trends, challenges and initiative accomplishments. Read full paper HERE.
---
Join the Initiative
Contact: Elaine Okeke Martin, Initiative Chair
elaine@swaafrica.org