The Global Wellness Moonshot theme for July 2022 is BEGIN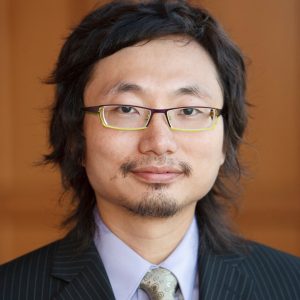 BEGIN AGAIN WITH BETTER RELATIONSHIPS
This July, the theme is BEGIN, inspiring us to go back to the basics of what impacts our wellness. Jian Yi, founding President of The Good Food Fund, is on a mission to build healthier relationships with food and nutrition. In conversation with Renee Moorefield, Yi shared that mindfulness is at the heart of becoming more connected to how we nourish our bodies and make choices for ourselves. These shifts transform our pathways towards greater development as human beings and influence how we impact the wellness of others.
---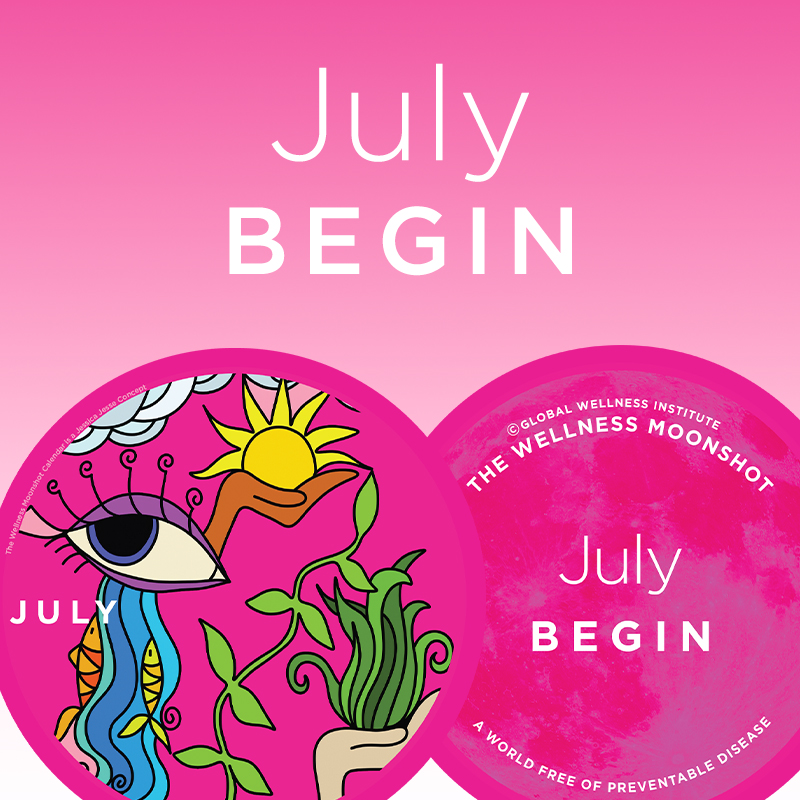 NEW BEGINNINGS NEED NOT WAIT
Fresh starts and new beginnings don't need to wait for a new calendar year or concrete milestones. Proactive and incremental change can occur at any time, it just requires a little inspiration along the way. If you need a fun and colorful nudge, why not adorn your workspace or Zoom background with The Wellness Moonshot Calendar? Or gift a Children's Moonshot Calendarto a kiddo in your life to support them as they build healthy practices at a young age. These whimsical works of art, inspired by Mother Earth and the Man in the Moon, are the perfect reminders we all need.
---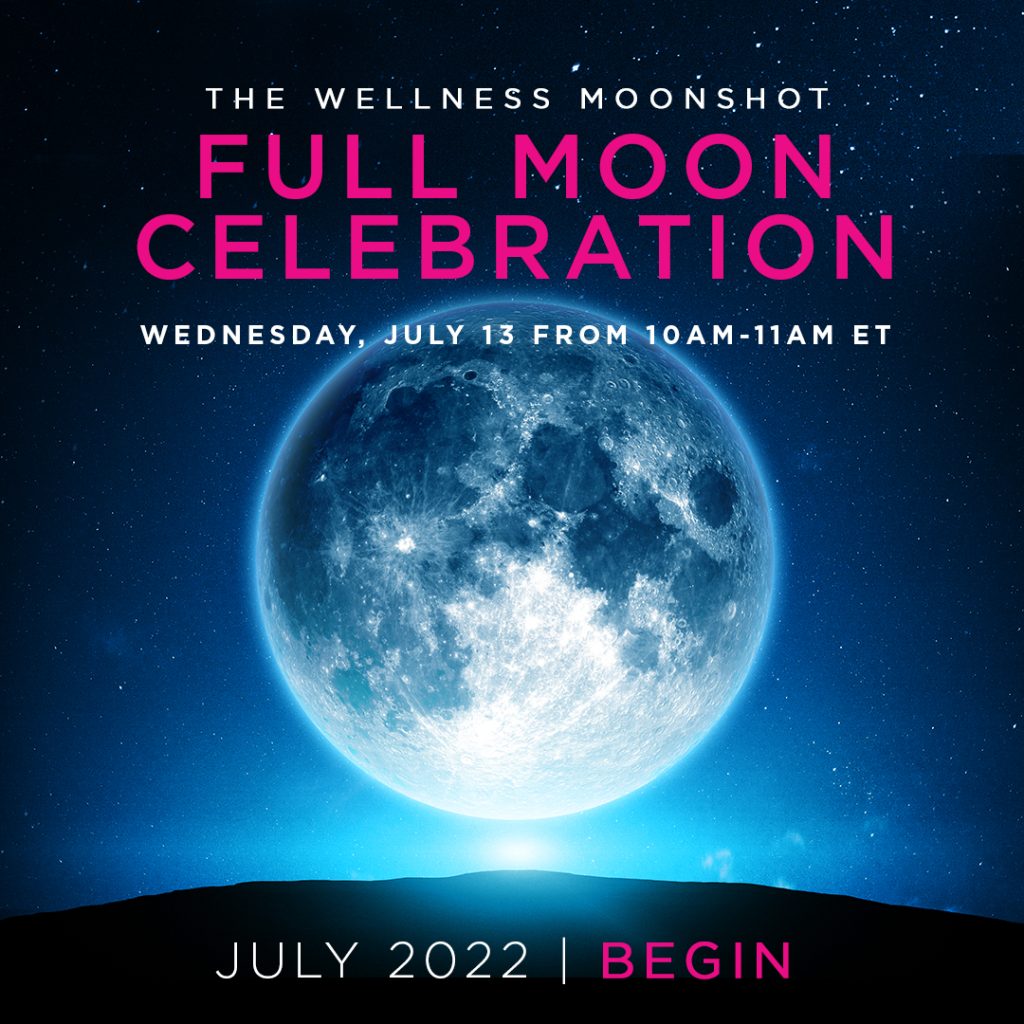 HOW DO WE MEASURE WELLNESS FOR ALL?
The Wellness Moonshot has grown exponentially since it's launch, now involving participants from over 135 countries and reaching millions globally. But how can we take this momentum a step further?
Get inspired by the GWI Research Team, Ophelia Yeung and Katherine Johnston, to learn how their unique research shapes the growing sectors of the wellness industry and the famous bubble chart!
Together we hope to BEGIN ANEW by uncovering valuable ways to track our progress eradicating disease worldwide.