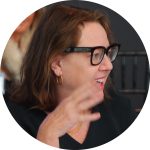 In this edition of the Wellness Q&A Series Beth McGroarty, VP, Research & Forecasting, Global Wellness Institute asks:
Just how profound has the digital shift in fitness and wellness been under COVID-19? Will video kill the studio star?
What do people demand from spas, salons, and beauty businesses as they reopen?
Q&A with Amaya Becvar Weddle, Ph.D., Vice President, Research & Product Marketing, Mindbody, a leading technology platform for the wellness industry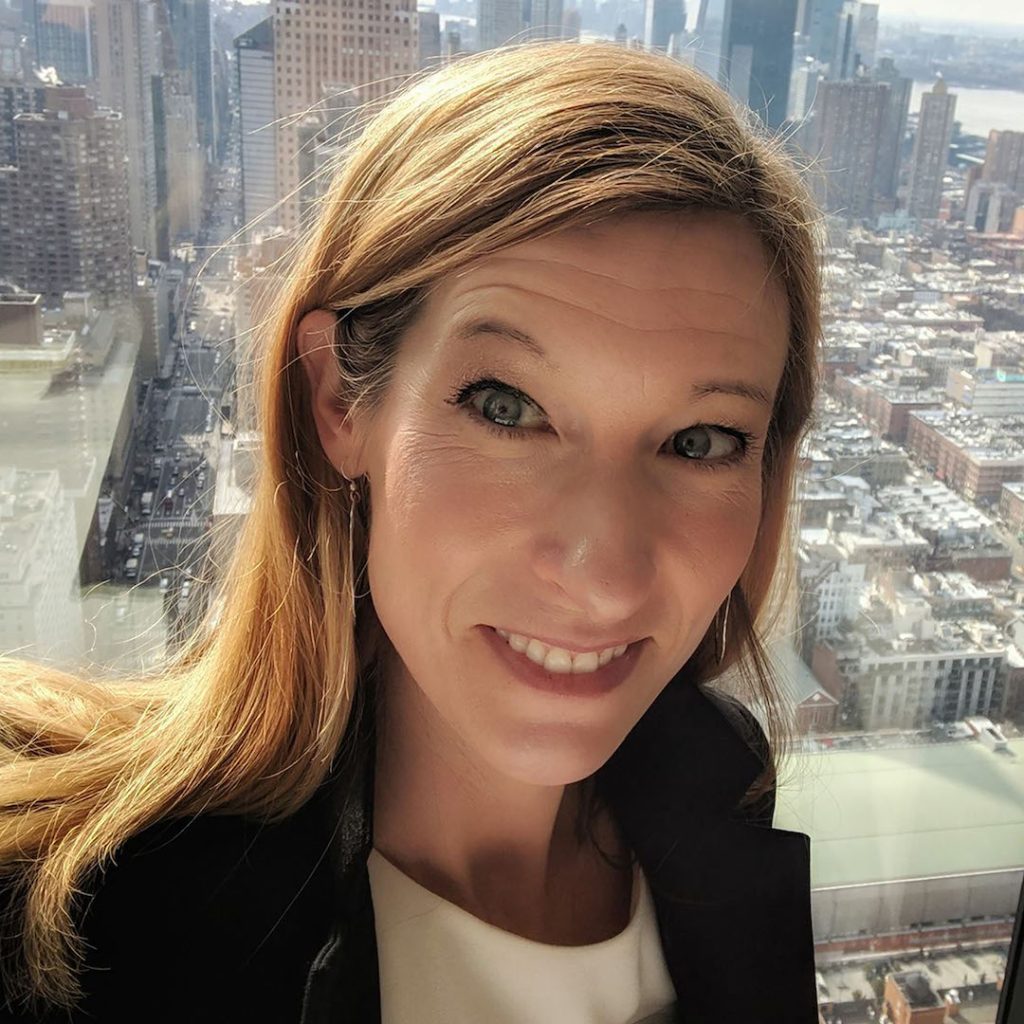 Amaya Weddle has a Ph.D. in Human-Computer Interaction & Cognitive Science from UC San Diego, has spent the last 12 years working in research leadership roles in technology companies, and is a listed inventor on over 40 tech patents. She is VP of Research & Product Marketing at Mindbody, where she leads a team of researchers who are building technology to transform the wellness industry. Her passion is studying human cognition, behavior, culture, and market trends to invent the wellness solutions of the future.
VP, Research & Forecasting, GWI, Beth McGroarty: You've been doing fascinating research with your tens of thousands of wellness, fitness, spa and beauty businesses–and the millions of clients they serve–on how COVID-19 is changing the wellness consumer's behavior. What findings have most surprised you?
Amaya Weddle: Let's step back to the moment pre-pandemic. Last year, we were starting to see a lot of big digital fitness and at-home fitness equipment makers rushing in. So, at our August 2019 BOLD conference, I delivered a state-of-the-industry talk. Is the digital fitness wave a real threat to boutique fitness? Is video going to kill the studio star? We released research on boutique fitness consumers that revealed that digital and in-studio fitness were far more complementary than cannibalistic. At that point, that consumer wasn't embracing virtual much; a mere 7% live streamed workouts. I argued then digital doesn't seem to be a serious threat, and the boutique fitness consumer would never give up that authentic community experience.
One would expect that when the fitness storefronts shuttered during the coronavirus pandemic, that we would see a digital switch, but what has surprised me the most is just how dramatic that has been. Our April research showed that a whopping 85% of consumers reported attending live stream classes on at least a weekly basis during COVID-19. That is simply incredible! Read Mindbody's findings on how COVID-19 has rewritten fitness behavior: click here.
We looked at keyword analysis (it wasn't perfect data) and saw that thousands and thousands of our boutique fitness clients were quickly doing some kind of virtual classes – you know, turning their business around over the weekend using Zoom, etc. This extraordinary, immediate digital shift made it clear to us that we had to get a live streaming solution out to our wellness customers ASAP, and in May we launched it to 100% of them. It was one of the most amazing experiences in my career getting this solution to market. We were up close and personal on the phone with businesses in beta: Does it work for you? What should we build next? We had businesses that had been decimated weeping on the phone, desperate for a good solution.
COVID-19 has famously accelerated the pace of tech trends that were happening anyway, and now when I see the data, I believe that every single wellness studio is going to need to have a virtual strategy. For many businesses it won't be their bread and butter – but for some it will be. They will go completely virtual and say goodbye to that high-priced rent.
GWI: So, would you say that the dominant model for fitness, yoga, etc. in the future will be a hybrid digital/physical one?
Weddle: Yes. We're learning from boutique fitness consumers that roughly half plan to do virtual experiences as part of their day-to-day, even after storefronts reopen. But we don't observe anyone intending to go to studios much less. They're right there; they can't wait to go back. But they want that virtual component, and they expect that, if they have fallen in love with a studio, that they can go a few days a week but then can also be with their teacher and their people more days a week by popping into live streamed classes. It just has too many benefits; it's simply too convenient.
Boutique fitness took off in the first place because of the community component. The workout and fitness are great, but community has the longevity. What the coronavirus has revealed is that "digital" and "community" are not a paradox in wellness they can be self-supporting. Our research shows that under COVID-19, 62% of consumers participated in virtual offerings exclusively from businesses they had physically visited before. Another insight for me, and I'm more of an ethnographer, is how the live stream class/experience has been so dominant over on-demand, pre-recorded videos. It's the community, the real class in real-time, the interaction, the accountability.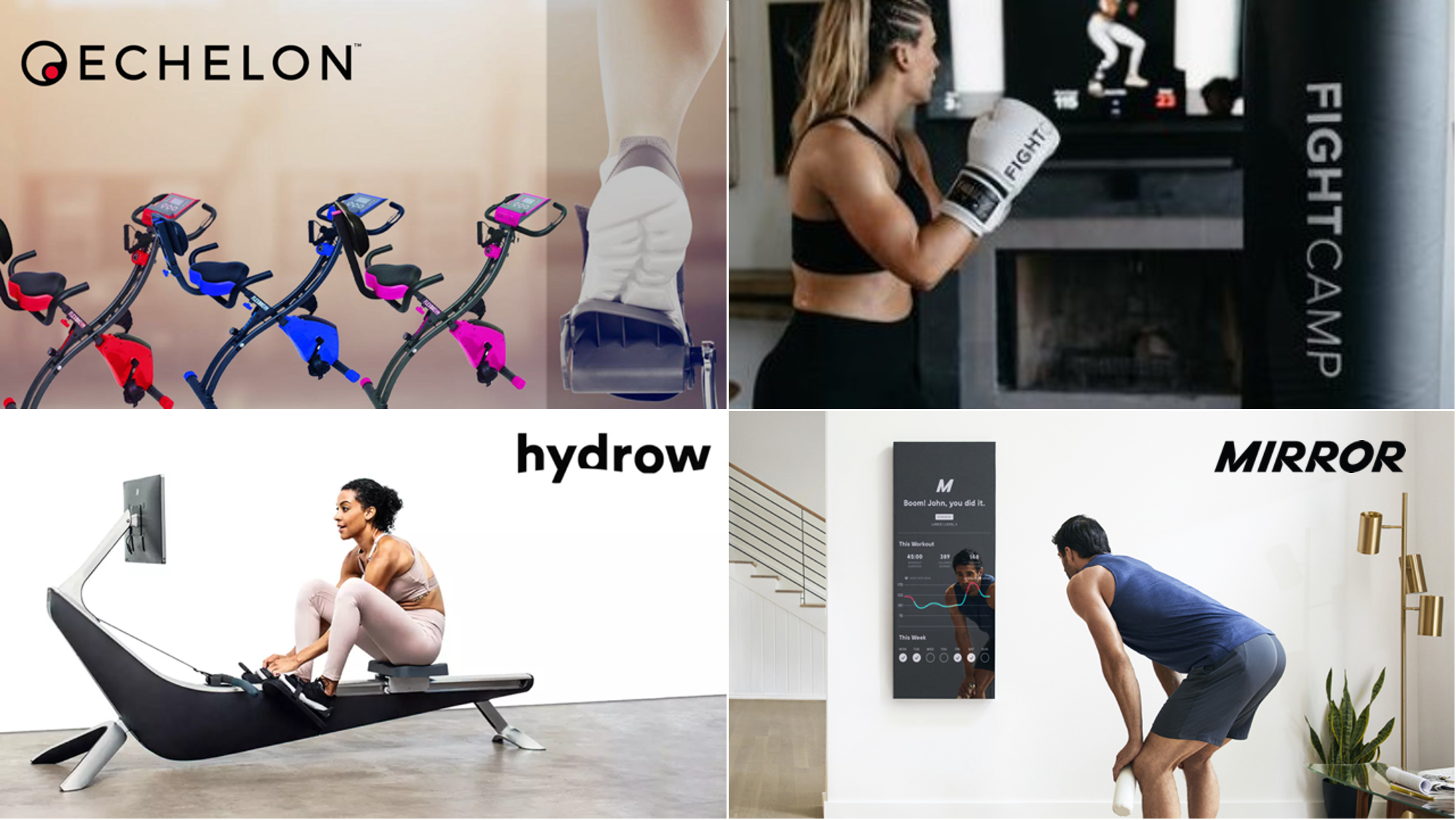 GWI: With wellness businesses spending more on safety protocols, having far fewer people in their physically distanced spaces to monetize, and those expensive rents, how do you make money on that yoga class that used to have 25 people and now has 7? How do big-box gyms maintain those rock-bottom membership prices? Prices have to go up. And that's a serious issue because everyone predicts COVID-19 will make the problem of income inequality worse, and one can foresee an even more unequal wellness industry: Expensive, fancy, one-on-one and small group experiences for people with money and what for everyone else? How can digital help here?
Weddle: Businesses are grappling with pricing at reopening, and there's a whole lot to figure out. I do believe a powerful model will be (somewhat more expensive) classes with a few people in them (under 10) that get live streamed to a much bigger customer base at a lower cost. This is how digital is a democratizing force and why we're excited about expanding virtual in many new directions. It's more affordable and you can reach new, underserved demographics. The wellness market is too affluent, and it's a mission of our company to bring a lot more people in.
There's also something about trying something virtually that's extremely accessible. It can be intimidating to walk into that new fitness studio. But you can just jump into a virtual class, and if you don't like it, no worries, move on. It can get people who feel intimidated and exposed to join in, and you can find the right fitness/wellness experience and community for you, even if they aren't nearby.
GWI: Fitness, yoga, meditation…they can all migrate online pretty effectively. But with spas, salons and beauty businesses, a real person needs to DO something to you. It's the definition of "high touch." Does virtual have any real traction or future for these segments?
Weddle: We've seen some innovative spas, salons and beauty businesses jump into virtual consultations during COVID-19, from online skin analysis (leading to a delivered product kit) to classes on home hair care. But our data show the majority of these businesses are much less convinced that any kind of virtual service is going to have any longitudinal benefit. There has been some demand, but just not as high. Our recent research shows that 22% of consumers are interested in virtual skincare and 24% in online hair consultations.
GWI: So, as spas and salons reopen, where is consumer demand? What services will they seek first? What are people demanding around safety? What will the new spa and salon experience look like?
Weddle: We've just released consumer research on these issues: "What Matters to Clients as Salons, Spas, and Wellness Businesses Reopen."
Good news: the comfort level around returning is pretty high. Sixty-four percent are comfortable returning to hair salons, 54% to wellness businesses like acupuncture and chiropractic, 49% for massage, 47% for nail salons. On the beauty front, not surprisingly, haircuts are the first service people will seek (38%), while on the wellness front, 54% say they plan to hit a spa first, followed by chiropractic at 17%. In-home services will rise; 52% are now interested in having massage therapists – and 32% are interested in hair stylists – coming to them.
Our research also shows that safety is a huge factor. While 79% say they will go back to the spa and beauty business they frequented before COVID-19, 36% say they will choose the business that creates the safest environment, and 90% report that rigorous sanitization processes will be an important deciding factor in what business they ultimately choose.
To meet that demand, spas, and salons will have to adopt new technology and processes. If it's been a combo of pre-booking and walk-ins for those businesses, now we're calling the "death of the walk-in." With limited appointment capacity (because you just can't have as many people in your space), pre-booking is now critical. And reducing the number of clients is a deciding factor for 85% of consumers. Businesses will need waitlist management, and we're creating smart waitlist technology that automatically informs clients if a spot opens up by automated text message.
Consumers want low/no touch interactions. So, we'll also see the death of the waiting room (and 69% of consumers want the waiting room to go away). Wellness businesses opening up are nixing common areas. You show up, you text you're there, a person may even come out and take a temperature scan, and, when ready, you're called in. Wellness businesses will have to do a bunch more with technology to ensure this low-touch experience. Contactless payment is important; 71% of consumers want it–while 55 percent want virtual check-in via phone. Your employees should be masked: 79% of consumers demand spa and beauty employees wear them.
For more information:
Read more about what matters to beauty consumers as they return to salons and spas.
Read Mindbody's new "6 Beauty Trends for the New Normal"
GWI: What is your prediction for the overall wellness market post virus?
Weddle: I'm very optimistic. We have been living in an experience economy, with wellness as a key component of that. After this long trauma, I think people will have more incentive to spend on experiences that make them feel good. When people are limited in how much they can spend, I think they will prioritize doing something good for themselves and their family. And we've seen in past recessions that wellness is an unusually resilient concept and market.
I think mental wellness becomes an even bigger focus. This experience has shifted what people need most and thrown into sharp relief how healthcare is failing us on this issue. But when you talk to people now, what matters more is all kinds of wellness. COVID-19 has made what's important to people come into very sharp relief: physical and mental health and connection with family and friends. It has truly accelerated the mainstreaming of wellness.

---
We want to hear from you
How profound will the shift to digital for fitness and wellness be? What do you think people want from spas, salons, and beauty businesses as they reopen? Leave a comment below…