Definition of Exercise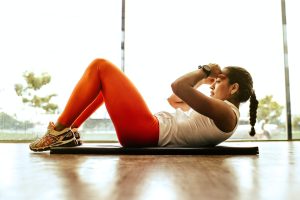 Exercise: Abundant research has shown benefits of exercise in preventing heart disease and cancer, as well as cognitive decline with age and even viral and bacterial infections. It has also been shown to be beneficial in recovering from heart attacks and in treating heart failure.
Explore Exercise research in the following databases: 
PubMed  Trip Cochrane*
*The Cochrane database requires users to enter the search term manually. Enter "exercise"
---
Research Spotlight
The databases often return hundreds of medical studies for a single wellness approach. This section summarizes a sampling of five studies – providing just a taste of the available research. 
---
Studies-in-Progress/Clinical Trials Underway
A clinical trial is any research study that assigns people to health-related interventions to evaluate the outcomes. "Interventions" include drugs, surgical procedures, devices, behavioral treatments, preventive care, etc.
---
Access all studies currently available for Exercise in these databases:
*The Cochrane database requires users to enter the search term manually. Enter "exercise"