Sleep Initiative Members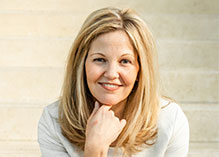 Allison Howard
UNITED STATES
Initiative Co-Chair
Founder and CEO, Nollapelli, United States

Allison Howard is the founder and CEO of Nollapelli, a new wellness linen company with innovative products that promote healthier sleep, skin and hair. She brings a background in chemical engineering and 20 years of corporate experience in the US and abroad. Allison is passionate about wellness, healthy aging, and simple ways to improve outcomes. She is based in Pittsburgh, PA, and was a member of the former Beauty Meets Wellness Initiative of the GWI.
---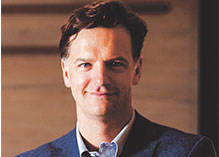 Francisco Levine
UNITED STATES
Initiative Co-Chair
Chief Business Officer, Bryte Labs, United States

After being a hotelier for 10 years, Francisco Levine shifted into technology and embarked on the mission to reshape sleep in hotels. Former CEO of Atton Hotels (6X growth and sold to Accor Hotels) and a McKinsey & Co trained consultant, Francisco joined Bryte Labs as its chief business officer. Francisco holds an MBA from UCLA and a BS degree in Business from Universidad Adolfo Ibanez in Chile.
---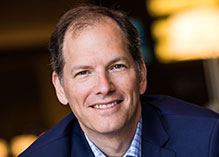 Michael J. Breus, PhD
Clinical Psychologist & Clinical Sleep Specialist, United States
Michael J. Breus, PhD, is a double board certified Clinical Psychologist and Clinical Sleep Specialist. He is one of only 168 psychologists in the world to have taken and passed the Sleep Medicine Boards without going to Medical School. Dr. Breus is the author of three books with the newest book (2017) The Power of When, which is a groundbreaking bio-hacking book proving that there is a perfect time to do everything, based on your biological chronotype (early bird or night owl). Dr. Breus gives the reader the exact time to have sex, run a mile, eat a cheeseburger, buy, sell, ask your boss for a raise and much more based on over 200 research studies. He is an expert resource for most major publications, doing more than 300 interviews per year (Oprah, Dr. Oz, The Doctors, NY Times, Wall Street Journal, etc). Dr. Breus has been in private practice for 23 years and was recently named the Top Sleep Doctor of Los Angeles by Readers Digest.
---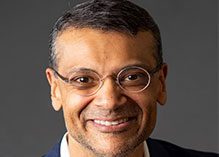 Param Dedhia, MD
Canyon Ranch, United States
Are you healthy? Are you living the life you want? Helping people answer these questions is what inspires Dr. Param Dedhia to hop out of bed and get his feet on the ground every morning. During his ten years at Johns Hopkins, Param's early career was rooted in internal medicine, gerontology, obesity medicine and public health. For the past 12 years, he was at Canyon Ranch where he served as executive health expert, integrative medicine practitioner and director of sleep medicine. With all these experiences, Param and his colleagues in nutritional science, exercise physiology and behavioral psychology continue to roll up their sleeves. Together, their goal is for us to connect to our best health and live the lives we want.
---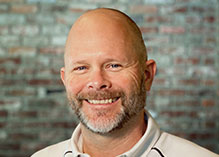 Thom Downing
Athletic Trainer, United States
From the Silicon Valley elite to the area's superlative sports franchises, Thom has successfully coached Bay Area high performers for over three decades. This experience has enabled him to effect improvement in health profiles, guide clients in the adoption of life-changing habits, and ultimately, enhance the vitality of those with whom he and his team of professionals have worked. Thom has a Bachelors and Masters Degree in Kinesiology and he is certified in Athletic Training, Strength & Conditioning, and Nutrition. A well known entrepreneur, advisory board member and public speaker, Thom was born and raised in Kodiak, AK and is also an Alaskan commercial fisherman.
---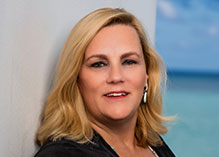 Tammy Pahel
VP, Spa & Wellness, Carillon Miami Wellness Resort, United States
Tammy Pahel, VP of Spa & Wellness at Carillon Miami Wellness Resort and American Spa's 2019 Spa Director of the Year began her career in 1989 as Executive Director at Nemacolin Woodlands Resort and led the property to a "Top Ten Spas" ranking by Conde Nast Gold List. She also led the spa operations for Arizona Biltmore Resort & Spa, The Spa at Caesar's Palace and Deer Lake Lodge & Spa. Pahel is the Founder & Principal of Spa Management Solutions, Inc., which she launched in 1999. Committed to having a prominent voice in the spa industry, Pahel served on the International Spa Association Board for four years and participated for an additional eight years on various ISPA committees. She is currently the Director of Education for the Southeast Spa Wellness Association. Pahel has been innovating her entire career and has been continuously elevating the spa and wellness experience at Carillon since 2017. With her forward thinking approach and strategic partnerships with leading global technology brands, she has brought cutting edge technology and touchless services during a time when people are seeking different types of wellness services. Pahel strategically developed new revenue streams, increasing profitability and continues to enhance the guest experience more and more.
---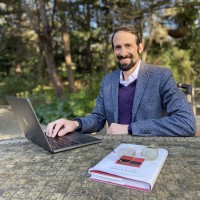 David Rabin, MD, PhD
Co-Founder & Chief Innovation Officer, Apollo Neuro, United States
Dr. David Rabin is a neuroscientist, board-certified psychiatrist, health tech entrepreneur, and inventor who has been studying the impact of chronic stress on humans for more than a decade. He is the co-founder and chief innovation officer at Apollo Neuroscience, which has developed the first scientifically-validated wearable technology that actively improves energy, focus & relaxation, using a novel touch therapy that signals safety to the brain. Dr. Rabin is also the co-founder and executive director of the Board of Medicine, a 501(c)(3) nonprofit organization of physicians and scientists establishing the first peer-reviewed, evidence-based clinical guidelines for the production and safe use of currently unregulated alternative medicines, including plant medicines. Dr. Rabin received his MD in medicine and PhD in neuroscience from Albany Medical College and specialized in psychiatry with a distinction in research at Western Psychiatric Institute & Clinic at the University of Pittsburgh Medical Center.
---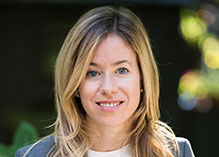 Dr. Rebecca Robbins
Instructor, Harvard Medical School, United States
Dr. Rebecca Robbins is an Instructor in Medicine at Harvard Medical School and an Associate Scientist at the Brigham and Women's Hospital. In her research, she designs and evaluates novel interventions to improve awareness about sleep and sleep disorders. Her research has appeared in the New York Times, the Financial Times, and Martha Stewart Living. She has made appearances on national television, including Fox Business News, ABC Nightline, and The Today Show. She is the co-author of a book entitled Sleep for Success! She has held teaching positions at Weill Cornell Medical College in Doha, Qatar, and Harvard College.
---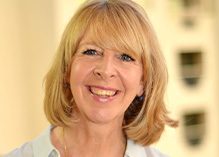 Julie Mallon
Certified Sleep Consultant Parental Educator
Julie is a highly-qualified professional with over 30 years of experience, having previously been a Health Visitor, Midwife, and community nurse in the UK and founder of Nurture2sleep. Julie has also trained as a Certified Sleep Consultant with Kim West and The International Maternity Institute. In the Middle East, Julie has been working as an educator in the field of maternal support services, delivering classes on antenatal and postnatal care, baby and child development, and behavior and parenting. Julie has also been working with adults to restore their sleep hygiene and their positive relationship with sleep. She has been working to educate clients on why their actions are needed to achieve sleep goals. This has resulted in maintaining ongoing proper sleep health. She has also been motivating and coaching her clients through a process with a customized plan and support to see them achieve sleep success.
---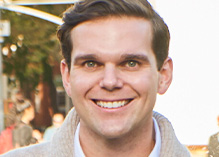 Brad Tipper
CEO & Brand Founder, Prospect Farms, United States
Brad Tipper is the CEO & Brand Founder of Prospect Farms, a leading CPG wellness platform offering benefit-focused botanical products designed to help promote better sleep, support Mood & Anxiety and aid in Muscle Pain Relief & Inflammation. Brad joins the Global Wellness Institute's Sleep Initiative following the company's landmark sleep study profiling their Prospect Farms Dream product, the first full spectrum CBD sleep product to generate significant improvements in sleep quality, well-being, anxiety and pain amongst participants. The study was a 4-week open-label, 2-arm clinical trial of 207 individuals and highlighted by 74% of participants experiencing a "Clinically meaningful improvement" in sleep disturbance. Prospect Farms partnered with Radicle Science on this study which consists of doctors, researchers, biostatisticians, and data scientists at institutions including UCLA, UC San Diego, Scripps Sleep Center, Johns Hopkins and the University of Washington. Prior to Prospect Farms, Brad was a Founding Partner at Maximalist Ventures and has served in senior roles at MidOcean Partners and Och-Ziff Capital Management Group.
---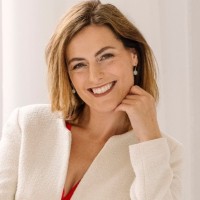 Dr. Els van der Helm
IE Business School, United States
Els is a sleep neuroscientist, adjunct professor at IE Business School, international keynote speaker, consultant, and boardroom advisor in wellbeing, performance, and leadership. She authored peer-reviewed articles and book chapters based on her sleep research at both Harvard Medical School and the University of California, Berkeley, where she received her doctorate in Psychology. After her PhD, she worked as a management consultant at McKinsey & Company. For more information, visit
www.elsvanderhelm.com
or her
LinkedIn.
---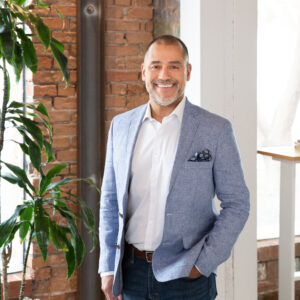 JD Velilla
Founder, Designing Sleep, United States
JD Velilla is the founder of Designing Sleep, a human performance and recovery company dedicated to improving lives through better sleep. Designing Sleep offers transformative services, including personalized sleep coaching, engaging corporate sleep workshops, and expert sleep consulting for forward-thinking companies. JD brings a unique blend of expertise and passion to the table. As a former consumer electronics and smart home product developer, JD has always been captivated by technology's potential to enhance our lives. However, JD's focus shifted to sleep during his tenure at a leading American mattress manufacturer. His journey of discovery and experimentation has led to a profound understanding of the importance of sleep in achieving a healthier and more balanced life.