Social Impact Initiative Members
Wendy Bosalavage
UNITED STATES
Initiative Co-Chair
Wendy Bosalavage, President, LIVunLtd, United States

Wendy Bosalavage has redefined the way Americans interact with their communities, unwind, and live the 21st century American dream. A pioneer in the health and wellness industry, Wendy is the president of LIV unLtd, a global luxury brand specializing in the management of the service experience in residential and commercial properties, spas, and hotels. Helping people take care of themselves, however, is not exclusive to Wendy's work. She also serves on numerous corporate and non-profit boards, raises funds for charities, teaches courses and workshops, and always finds time to mentor others who are interested in wellness as a profession. A graduate of Manhattan's Fashion Institute of Technology and Empire State College, Wendy also has a Health Coach Certification from the Institute for Integrative Nutrition to supplement her work with women in underserved communities and those reentering society after incarceration.
---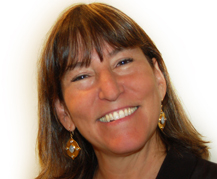 Sallie Fraenkel
UNITED STATES
Initiative Co-Chair
Sallie Fraenkel, President, Mind Body Spirit Network, United States

Sallie Fraenkel is the founder and president of Mind Body Spirit Network. Sallie applies her lifelong passion and expertise in wellness travel, in her consulting practice. She works with hospitality and travel companies throughout the world. Sallie creates meaningful connections for people through events focusing on spa, wellness, food, beauty and travel. The latest addition to her portfolio is a certification in Coaching for Transformation. Sallie is the former CMO and COO of SpaFinder Wellness, Inc.® and Executive Vice President of the Global Wellness Summit. Prior to that she had a twenty-year career in the entertainment industry with Showtime Networks Inc. Sallie serves on several non-profit and Advisory boards including the GSN Planet, Transformational Travel Council, Gift of Hope, and NYSPA, and Vacayou.
---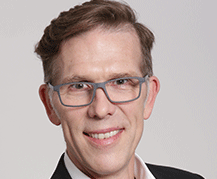 Brian Brazeau
ITALY
Vice Chair
Brian Brazeau, General Manager, Comfort Zone, Italy

As general manager, Brian Brazeau directs and manages brand development and all international trade activates for [ comfort zone ] worldwide. Bringing his innovative vision and strong experience in the global beauty market, Brian will strengthen the communication of the [ comfort zone ] core values and develop new strategies to position this award-winning Italian brand as unique in the industry.
---
Dany Brind'Amour
Senior Director International Sales, G.M. COLLIN, Canada
As Senior Director International Sales, Dany works with partners around the world to promote wellness, beauty and health for the body and soul. He spearheads G.M. COLLIN's global development, putting forward values of performance, dedication and diversity. A pioneering member of the "You Can Play Project" which promotes the safety & inclusion for LGBTQ+ athletes within the sporting community. Fostering a community driven environment, Dany's strength lies in his ability to rally a team and create a true sense of belonging. Dany also serves as Ambassador of Canada for Global Wellness Day, a social project dedicated to living well.
---
Isabelle Houde
Strategic Management Advisor, Le Monastère des Augustines, Canada
Isabelle Houde has 25 years of experience in communication & marketing. She is Strategic Management Advisor for Le Monastère des Augustines which is a non-profit Cultural Wellness Retreat & Spa. Isabelle's role at Le Monastère consists in developing the wellness offer in all sectors of Le Monastère. She creates content and ensures the preservation of the brand in its holistic health mission. Isabelle has also positioned the caregiver program, setup the fundraising activities and developed partnerships for the social mission of Le Monastère des Augustines. She is very passionate about wellness, care and social engagement both in her professional and personal life.
---
Monique Iacobacci
Owner, Spa Designs, United States
Currently, Monique Iacobacci is the North East /Mid Atlantic Regional Manager for Image Skincare, and is an advocate for several organizations such as the Ronald McDonald House and The Care for Skin Foundation. With over 23 years of experience in the spa and wellness industry, Monique's professional portfolio includes Business Development, sales and marketing for medical and wellness practices, prestige beauty brands, spa and fitness management companies and industry associations. Her passion for giving back to her industry and community were put into practice in her twelve years of service as a Board of Director for the Day Spa and International Medical Spa Association. As the DSA's Charity and Events Coordinator, Monique organized large fundraisers and spearheaded many philanthropic initiatives, including Consumer Awareness Campaigns and large fundraising events. Partners included nonprofit organizations such a Melanoma Research Foundation and CARE . These efforts have awarded her "Day Spa Association's Healing Hearts Award in 2007".
---
Paul Klein
Founder & CEO of Impakt & Founder of HireUp, Canada
Paul is the Founder and CEO of Impakt a B Corp that helps organizations benefit from social change and an authority on the social purpose of business. In addition to helping global corporations to understand and profit from their social purpose, Paul writes about the intersection of business and social change for publications including Forbes, Advertising Age and the Stanford Social Innovation Review. Paul is also the Founder of HireUp– a social enterprise that help employers find, hire and retain youth who face barriers to work.
---
Gilad Lang
Vice President, The Madison Collection, United States, Haiti, Dominican Republic
Peace Corps service influenced Gilad early in his career, compelling him toward pioneering social impact programs using his skills as a global marketing professional, brand designer, and behavior-change specialist. The results of his decade-long collaboration with organizations such as Population Services International, Project Concern International, and The Safety Lab were successfully implemented across Eastern Europe, Central Asia, and Southern Africa — helping with youth empowerment, reducing prevalence of infectious diseases such as HIV/AIDS, and supporting prevention of violence against women and children. Now co-leading the family business, The Madison Collection — purveyor of eco-luxury terry products for the hospitality and spa industry, Gilad is influencing social impact through the company's new partnership with Wine to Water, to support clean drinking-water efforts in Haiti and the Dominican Republic.
---
Andrea Leja
Lifestyle Coach & Interior Designer, AL & Company, Canada
Andrea designs spaces and experiences. Interior design and coaching happen to be her medium. With 20 years of experience in design, plus lived experiences and education in holistic wellness, Andrea created AL & Co. to be a home for well-being and mindful, biophilic interior design. Andrea offers a variety of services, including: – interior design for individuals, corporate & hospitality; life coaching; and on-demand mindfulness programs and in-person experiences. Andrea has worked with luxury brands such as Fairmont Hotels & Resorts, Four Seasons, Intercontinental Hotels & Resorts, and Marriott Hotels. As a pioneer in the wellness design movement, Andrea designs spaces and experiences that enrich her clients' lives in harmony with nature. Her evidence-based approach is proven to positively impact daily habits, rituals, behaviours, mindsets, moods, as well as overall comfort and well-being.
---
Cassandre Tissot
Trade Marketing Manager, Davines, United States
Cassandre Tissot is the Trade Marketing Manager US for Davines skin care brands [ comfort zone ] and /skin regimen/. In this role, Cassandre manages marketing activities by developing strategies to drive sales and increase brand awareness. Additionally, since 2018, Cassandre has taken the responsibility of managing, monitoring and reporting all sustainability and B Corporation related initiatives at Davines US in the goal to meet the highest standard of social and environment performance and impact.
---
Trey Watkins
EVP, Global Health & Corporate Responsibility, GCI Health, United States
A senior global health and development advisor, Trey has worked with leading NGOs, companies and across the United Nations system to address the most pressing public health challenges of our time through strategic, award-winning communications, social impact, and public policy initiatives. In his current role, Treyadvises clients across a variety of areas to help address critical global health challenges in a shifting landscape. He is a Term Member of the Council on Foreign Relations (2000-2025).