Overview
Health and wellness professionals, companies and organizations are deeply involved in efforts throughout the world using the best practices of social impact, which has also been called corporate social responsibility. The Global Wellness Institute Social Impact Initiative is identifying, cataloging, communicating and inspiring evidence-based social impact approaches and programs that benefit society.
The Social Impact Initiative champions inclusion. We aim to inspire collaborations among business leaders, community members, and a wide range of organizations in order to create positive, significant and sustainable impact in the world.
Developing and sustaining sustainable social impact programs is multifaceted. We are identifying learnings across a broad spectrum of topics and concepts. We consider the following to be key aspects of social impact approaches and programs:
Ethics
Strategy
Sustainable Business Models
Governance
Marketing, including Social Media
Community Involvement
Process and Impact Evaluation
Wendy Bosalavage
UNITED STATES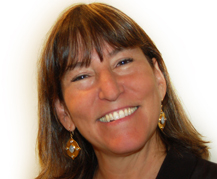 Sallie Fraenkel
UNITED STATES
Initiative Co-Chairs
Wendy Bosalavage, President, LIVunLtd, United States
Wendy Bosalavage has redefined the way Americans interact with their communities, unwind, and live the 21st century American dream. A pioneer in the health and wellness industry, Wendy is the president of LIV unLtd, a global luxury brand specializing in the management of the service experience in residential and commercial properties, spas, and hotels. Helping people take care of themselves, however, is not exclusive to Wendy's work. She also serves on numerous corporate and non-profit boards, raises funds for charities, teaches courses and workshops, and always finds time to mentor others who are interested in wellness as a profession. A graduate of Manhattan's Fashion Institute of Technology and Empire State College, Wendy also has a Health Coach Certification from the Institute for Integrative Nutrition to supplement her work with women in underserved communities and those reentering society after incarceration.
Sallie Fraenkel, President, Mind Body Spirit Network, United States
Sallie Fraenkel is the founder and president of Mind Body Spirit Network. Sallie applies her lifelong passion and expertise in wellness travel, in her consulting practice. She works with hospitality and travel companies throughout the world. Sallie creates meaningful connections for people through events focusing on spa, wellness, food, beauty and travel. The latest addition to her portfolio is a certification in Coaching for Transformation. Sallie is the former CMO and COO of SpaFinder Wellness, Inc.® and Executive Vice President of the Global Wellness Summit. Prior to that she had a twenty-year career in the entertainment industry with Showtime Networks Inc. Sallie serves on several non-profit and Advisory boards including the GSN Planet, Transformational Travel Council, Gift of Hope, and NYSPA, and Vacayou.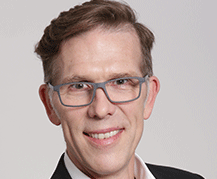 Brian Brazeau
ITALY
Vice Chair
Brian Brazeau, General Manager, Comfort Zone, Italy
As general manager, Brian Brazeau directs and manages brand development and all international trade activates for [ comfort zone ] worldwide. Bringing his innovative vision and strong experience in the global beauty market, Brian will strengthen the communication of the [ comfort zone ] core values and develop new strategies to position this award-winning Italian brand as unique in the industry.
---
Initiative Members
2017 Briefing Paper
The briefing paper is a snapshot of this industry sector including valuable information on latest trends, challenges and initiative accomplishments. Read full paper HERE.
Get Involved
We welcome large and small companies and organizations that are already engaged in social impact approaches and programs, as well as anyone new to social impact who wants to learn more. The deliverables that we develop (see lists above) will be shared on this webpage. If you are considering implementing a social impact program and want to learn new skill, get a boost of creativity, and learn more about tested approaches of bringing social impact into your world come, please join us. If you would like to receive regular updates about the Social Impact Initiative, please send an email to our Initiative Chair Wendy Bosalavage at [email protected].