Social Impact Initiative
Health and wellness professionals, companies and organizations are deeply involved in efforts throughout the world using the best practices of social impact, which has also been called corporate social responsibility. The Global Wellness Institute Social Impact Initiative is identifying, cataloging, communicating and inspiring evidence-based social impact approaches and programs that benefit society.
The Latest News and Resources
---
Initiative Leadership
Wendy Bosalavage
UNITED STATES
Initiative Co-Chair
Wendy Bosalavage, President, LIVunLtd, United States

Wendy Bosalavage has redefined the way Americans interact with their communities, unwind, and live the 21st century American dream. A pioneer in the health and wellness industry, Wendy is the president of LIV unLtd, a global luxury brand specializing in the management of the service experience in residential and commercial properties, spas, and hotels. Helping people take care of themselves…Read More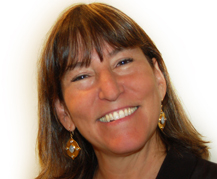 Sallie Fraenkel
UNITED STATES
Initiative Co-Chair
Sallie Fraenkel, President, Mind Body Spirit Network, United States

Sallie Fraenkel is the founder and president of Mind Body Spirit Network. Sallie applies her lifelong passion and expertise in wellness travel, in her consulting practice. She works with hospitality and travel companies throughout the world. Sallie creates meaningful connections for people through events focusing on spa, wellness, food, beauty and travel…Read More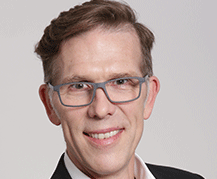 Brian Brazeau
ITALY
Vice Chair
Brian Brazeau, General Manager, Comfort Zone, Italy

As general manager, Brian Brazeau directs and manages brand development and all international trade activates for [ comfort zone ] worldwide. Bringing his innovative vision and strong experience in the global beauty market, Brian will strengthen the communication of the [ comfort zone ] core values…Read More
---
Objectives
The Social Impact Initiative champions inclusion. We aim to inspire collaborations among business leaders, community members, and a wide range of organizations in order to create positive, significant and sustainable impact in the world.
Developing and sustaining sustainable social impact programs is multifaceted. We are identifying learnings across a broad spectrum of topics and concepts. We consider the following to be key aspects of social impact approaches and programs:
Ethics
Strategy
Sustainable Business Models
Governance
Marketing, including Social Media
Community Involvement
Process and Impact Evaluation
---
Initiative Members

Meet the renowned thought leaders in this field who are collaborating to educate and evolve wellness in this area of global importance.
Resources

View the research, trends, whitepapers, infographics and more from this Initiative, as well as a curated list of third party resources.
Contact Initiative

Please fill out the form so we can learn more about you, which Initiative you are interested in and how you would like to be involved.