Psychedelics & Healing Initiative Members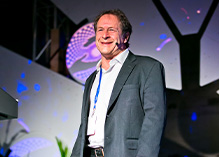 Rick Doblin, PhD – Honorary Chair
Founder & Executive Director, Multidisciplinary Association for Psychedelic Studies (MAPS), United States
Rick Doblin, PhD, is the founder and executive director of the Multidisciplinary Association for Psychedelic Studies (MAPS). He received his doctorate in Public Policy from Harvard's Kennedy School of Government, where he wrote his dissertation on the regulation of the medical uses of psychedelics and marijuana and his Master's thesis on a survey of oncologists about smoked marijuana vs. the oral THC pill in nausea control for cancer patients. His undergraduate thesis at New College of Florida was a 25-year follow-up to the classic Good Friday Experiment, which evaluated the potential of psychedelic drugs to catalyze religious experiences. He also conducted a thirty-four year follow-up study to Timothy Leary's Concord Prison Experiment. Rick studied with Dr. Stanislav Grof and was among the first to be certified as a Holotropic Breathwork practitioner. His professional goal is to help develop legal contexts for the beneficial uses of psychedelics and marijuana, primarily as prescription medicines but also for personal growth for otherwise healthy people, and eventually to become a legally licensed psychedelic therapist. He founded MAPS in 1986, and currently resides in Boston with his wife and three children.
---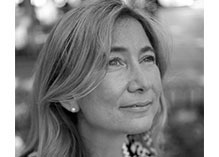 Mary-Elizabeth Gifford
EVP, Psyence, United States
Mary-Elizabeth Gifford is Executive Vice President at Psyence Group, a public biopharmaceutical company with a focus on medicinal nature-derived psilocybin. Her work is rooted at the intersection of regenerative agriculture, public health, and mental wellness. She joined Psyence in 2020 from the nonprofit Center for Mind-Body Medicine, global experts in population-wide trauma healing. She's led the board of directors of Demeter-USA, the U.S.D.A.-authorized certifier of Biodynamic farmlands, and served on the board of The Center for Responsible Travel. A graduate of Brown University, Mary-Elizabeth had a post-graduate year studying the History of Mind-Body Medicine at Harvard. She lives in Washington, D.C., with her family and is a contributing writer at Lucid News.
---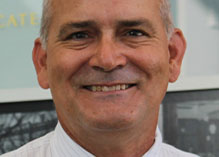 Paul Hutson, PharmD, MS
Founding Director, UW Madison Transdisciplinary Center for Research in Psychoactive Substances, United States
Paul Hutson is a Professor of Pharmacy at the University of Wisconsin School of Pharmacy, and an Associate Member of the University of Wisconsin Paul P Carbone Cancer Center, the first cancer research center founded by a university in the United States. His practice site is the inpatient palliative care unit at the UW Hospital, and his didactic teaching is in clinical pharmacokinetics, oncology, and psychoactive substances. He is the Founding Director of the UW Madison Transdisciplinary Center for Research in Psychoactive Substances. He holds the Investigational New Drug exemption for psilocybin and is a co-investigator on multiple clinical studies of psychedelic drugs at the University of Wisconsin Madison health center campus. He also serves as a resource in pharmacokinetic study design and modeling for the UW Madison campus through the NIH-funded UW Institute for Clinical and Translational Research.
---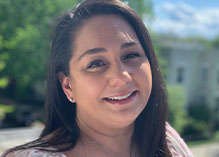 Melissa Lavasani
Founder and Executive Director, Psychedelic Medicine Coalition, Unites States
Melissa Lavasani is the Founder and Executive Director of Psychedelic Medicine Coalition (PMC), a DC-based association that advocates for psychedelics at a Federal, State, and local level. Prior to founding the PMC, Melissa was the proposer of Washington DC's successful 2020 ballot measure Initiative 81, the Entheogenic Plant and Fungus Policy Act. Inspired by her own experience of using psychedelics to heal her severe postpartum depression, Melissa led the Decriminalize Nature DC campaign to the largest ballot initiative victory in the history of our nation's capital. Through PMC, Melissa continues the work of implementation of Initiative 81 and DC's new law enforcement priorities regarding psychedelics as well as advocate for laws that support access and healing with the US government. Melissa has a Bachelor's degree in Economics from Macalester College, a Masters degree in Management from the University of Denver, and a Masters in Public Policy from George Mason University. Born in Washington, DC to Iranian immigrants, Melissa currently lives in Northeast DC with her husband Daniel, daughter Lola (7), son Ramsey (4), and their rescue pitbull, Gus.
---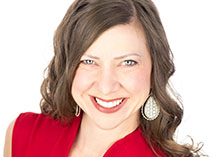 Lynn Marie Morski, MD, JD
President, Psychedelic Medicine Association, United States (she/her)
Lynn Marie Morski, MD, JD is the president of the Psychedelic Medicine Association, host of the Plant Medicine Podcast, founder of Plant Medicine.org, Director of Medical Affairs for MyDelica, and the medical director for Way of Leaf.com. Dr. Morski received her medical degree from Saint Louis University School of Medicine, completed family medicine residency at Mayo Clinic, and did her sports medicine fellowship at the University of Arizona. She later received her law degree from Thomas Jefferson School of Law. Dr. Morski spent nine years as a physician at the Veterans Administration. After leaving the VA in 2019, she made it her mission to help educate physicians on the plant medicines and entheogens that could bring life-changing relief to their patients. In furtherance of this mission, she started the Plant Medicine Podcast and Plant Medicine.org in 2019, and she and her team founded the Psychedelic Medicine Association in 2020 to formally educate healthcare professionals on psychedelic medicines.
---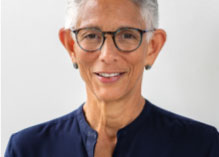 Dingle Spence, MD
BSc., MBBS, DMRT, Dip. Pall Med, FRCR, Consultant in Oncology and Palliative Medicine, Jamaica
Dingle Spence, MD, FRCR, is a Jamaican physician with training in both Clinical Oncology and Palliative Medicine. She is the Senior Medical Officer of the Hope Institute Hospital, Jamaica's only dedicated Oncology and Palliative Care unit, and is an Associate Lecturer at the University of the West Indies in Kingston. Dr. Spence has also served in the past as a Scientific Advisor to the Lancet Commission on Global Access to Palliative Care. She is a cofounder of the Jamaica Cancer Care and Research Institute (JACCRI), a nonprofit organization dedicated to improving the quality of cancer care and palliative care in Jamaica and the Caribbean, and is a Board Member of the International Association for Hospice and Palliative Care (IAHPC). Dr. Spence has trained in Shamanic Energy Medicine, and has also studied acupuncture, homeopathy, and Reiki. A life-long meditator, she is currently being trained as a psychedelic guide. Dr. Spence has research interests in mind-body medicine and in the use of plant-based medicines including cannabinoids and nature-based psychedelics for people with palliative care needs. Dr. Spence serves on the Advisory Board of the EndwellProject.org.
---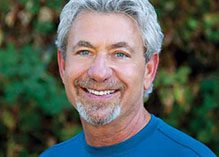 Louie Schwartzberg
Award-Winning Producer, Director, Cinematographer, United States
Louie Schwartzberg is an award-winning cinematographer, director and producer whose documentaries have been narrated by Meryl Streep and Forest Whitaker, and whose film Fantastic Fungi explores the world of mushrooms and mycelium and illustrates how this fascinating organism can provide sustainable solutions to some of the world's greatest problems, treating cancer, Alzheimer's and PTSD, saving the bees, cleaning the atmosphere, and shifting consciousness. The film received a 100% rating on Rotten Tomatoes, and spent weeks topping the documentary charts on iTunes. It also inspired Schwartzberg to found the Global Fantastic Fungi Summit, an international phenomenon. Louie is currently developing Visual Healing®, an immersive health & wellness program maximizing his award-winning body of work to reduce stress and anxiety. Visual Healing has been piloted at the new billion-dollar Jacobs Medical Center at UCSD as well as the Dallas Center for Brain Health. Schwartzberg's Visual Healing® approach has also become the focus of serious study. The Pacific Neuroscience Institute (PNI) has launched its first psychedelic-assisted clinical trial that has a focus on a Schwarzberg created nature-themed immersive video experience with psilocybin-assisted therapy for patients with alcohol use disorder.
---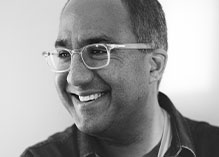 Sa'ad Shah
Co-founder and Managing Partner of Noetic, Canada
Sa'ad Shah is the co-founder and managing partner of Noetic, A venture fund investing in global mental health solutions, with a focus on Central Nervous System (CNS) therapeutics, biotech, medtech, pharmaceutical companies and wellness. This includes emerging and early-stage psychedelic-based wellness, therapeutic and pharmaceutical companies around the world. Sa'ad has spent the last 25 years in capital markets and asset management industry with a focus on alternative investment strategies. Prior to co-founding Noetic, Sa'ad was a managing director at The Carlyle Group. Sa'ad is also a co-founder and managing partner at Grey House Partners, the general partner of the Noetic Funds. He is a member of Mensa, sits on several for-profit and non-for-profit boards, including The Necessary Angel Theatre in Toronto, and serves on the Council of Advisors for The Wende Museum in Los Angeles. Sa'ad graduated with a BA Economics and Political Science from Columbia University. He has an interest in documentary film making (Tribeca 2017), esoteric philosophies and metaphysics. He is the proud father of two daughters, and lives in Toronto.
---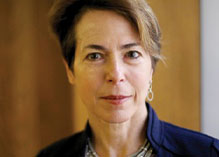 Kathryn L. Tucker
JD, Founding Board Member & Co-Interim Executive Director, The Psychedelic Bar Association, United States
Founding Board Member & Co-Interim Executive Director, The Psychedelic Bar Association, Kathryn Tucker is Special Counsel at Emerge Law Group, where she Co-Chairs the Psychedelic Practice Group. Tucker serves as Liaison to the Psychedelic Lawyering Task Force within the American Bar Association. Across her 30-year career, Tucker's work has focused on advocacy to protect and expand the rights of the terminally ill. She served as Executive Director of the End of Life Liberty Project (ELLP), which she founded during her tenure as Executive Director of the Disability Rights Legal Center (DRLC), the nation's oldest disability rights advocacy organization. Tucker served two decades as Director of Advocacy and Legal Affairs for Compassion & Choices. Professor Tucker has held faculty appointments at Loyola/ Los Angeles, the University of Washington, Seattle University and Lewis & Clark, Schools of Law, teaching in the area of law, medicine and ethics at the end of life. Tucker was part of the team that succeeded in enacting the nation's first state law permitting psilocybin therapy (Oregon Measure 109, 2020). She serves as lead counsel representing a palliative care physician and an oncology clinic in the first effort to apply Right to Try laws to psilocybin therapy, AIMS et al v DEA.
---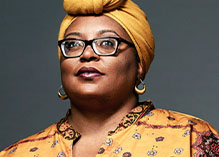 Hanifa Nayo Washington
Co-founder and Chief of Strategy for the Fireside Project, United States (she/her/hers)
Hanifa Nayo Washington, co-founder and chief of strategy for the Fireside Project, a nonprofit that operates the first psychedelic peer support line, is a social entrepreneur, cultural producer, and healing justice practitioner with 20 years in nonprofit leadership. Hanifa, a facilitator, reiki master practitioner, and creative, works at the intersection of mindfulness, place making, and social justice to create organizations, gatherings, spaces, and experiences rooted in the values of beloved community.