Psychedelics & Healing Initiative
The world is falling in love with the promise of psychedelics, and it's easy to understand why. After a long period of prohibition, the FDA has granted some psychedelics "breakthrough" status for the treatment of mental health. The interest and momentum are well-founded. At a time when the gap between mental health needs and mental health resources appears ever wider, where depression, anxiety and addiction are increasing, there is evidence-based science that tells us that psychedelics can make a difference. The Psychedelics & Healing Initiative of the Global Wellness Institute is a collaborative of physicians, business innovators, research scientists, impact investors, policy makers and ethnobotanists who hold leadership positions in psychedelic biomedical companies; in organizations that exemplify the highest ideals of psychedelics and healing; or who are actively engaged in advocacy and exploration of how psychedelics can heal, expand consciousness, and nurture community.
The Latest News and Resources
---
Initiative Leadership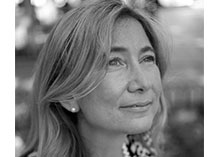 Mary-Elizabeth Gifford
United States
Initiative Chair
EVP, Psyence, United States

Mary-Elizabeth Gifford is Executive Vice President at Psyence Group, a public biopharmaceutical company with a focus on medicinal nature-derived psilocybin. Her work is rooted at the intersection of regenerative agriculture, public health, and mental wellness. She joined Psyence in 2020 from the nonprofit Center for Mind-Body Medicine, global experts in…Read More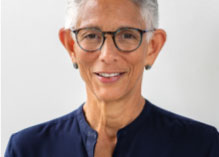 Dingle Spence, MD
Jamaica
Vice Chair
Dingle Spence, MD, BSc., MBBS, DMRT, Dip. Pall Med, FRCR, Consultant in Oncology and Palliative Medicine, Jamaica
Dingle Spence a Jamaican physician with training in both Clinical Oncology and Palliative Medicine. She is the Senior Medical Officer of the Hope Institute Hospital, Jamaica's only dedicated Oncology and Palliative Care unit, and is an Associate Lecturer at the University of the West Indies in Kingston. Dr. Spence has also served in the past as a Scientific Advisor…Read More
---
Objectives
This Initiative works to build consensus and nurture a collaborative approach to leadership in a new field that holds the possibility of bringing relief and healing to many. Through collaboration and inclusivity, the Initiative will forge a unified, considered and thoughtful voice to help frame issues and ensure the right questions are being asked during a time of intense growth during this seemingly limitless opportunity to serve the public good.
Our coalition will work together in the following ways:
CODES OF ETHICS: Serve as an online home for a virtual "wisdom well" of ethical standards and psychedelic industry best practices. Aggregate and share materials. Eventually, it is possible that accord may be reached on what shared international industry and community standards may look like, but first, it will be important to familiarize the emerging field with all the remarkable work that has already been done by the many organizations active in the field long before the Psychedelics & Healing Initiative launched. We honor this already-existing work by driving public awareness and increasing access by providing it with an online home.
COALITION BUILDING AND POLICY: Quarterly fireside chats for all stakeholders on open platforms that allow for the free exchange of ideas and updates on breakthroughs, to stay current with the swiftly moving regional and international regulatory scene featuring a roster of guest hosts.
PSYCHEDELICS AND HEALING BOOKCLUB: The first ongoing pan-industry gathering to generate a sense of intention and purpose through the communal experience of sharing the close reading of some of the field's great books and rich text traditions. From Aldous Huxley's The Doors of Perception to Michael Pollan's How to Change Your Mind, much of today's practical work in psychedelics and healing is framed by an agenda guided by science, but just as equally informed by germinal psychedelic books and essays. The Psychedelics & Healing Bookclub will be a regular quarterly tradition featuring a roster of guest hosts.
PSYCHEDELICS AND HEALING READING LIST:To live on the GWI site and deepen over time.
GLOSSARY OF TERMS: A living document that will shift and grow in real time, this online document will aggregate knowledge from global sources and make available a ready reference for industry in which the science may be new, but the traditions are ancient. This feature will function to honor both.
---
Featured Reports and Resources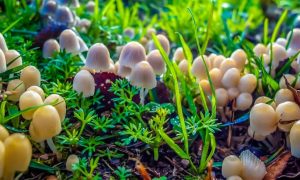 Wellness Evidence – Psilocybin
A naturally occurring psychedelic compound produced by more than 200 species of mushrooms. It's quickly converted in the body to psilocin, whose effects include euphoria, changes in perception and sense of time, hallucinations, and profound spiritual experiences…
VIEW RESEARCH
---
Initiative Members

Meet the renowned thought leaders in this field who are collaborating to educate and evolve wellness in this area of global importance.
Resources

View the research, trends, whitepapers, infographics and more from this Initiative, as well as a curated list of third party resources.
Contact Initiative

Please fill out the form so we can learn more about you, which Initiative you are interested in and how you would like to be involved.