Mental Wellness Initiative Members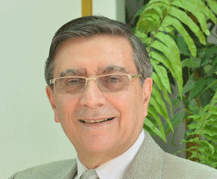 Prof. Gerry Bodeker, PhD
UNITED KINGDOM & MALAYSIA
Founding Chair
Prof. Gerry Bodeker, PhD, Green Templeton College, University of Oxford, United Kingdom; & Dept. of Epidemiology, Columbia University, New York,  United States.  Public Health Academic & Clinical Psychologist

Professor Gerry Bodeker, whose doctoral studies were at Harvard, researches and advises on integrative medicine and wellness. He has researched and taught in medical sciences at Oxford for two decades, and is adjunct professor of epidemiology at Columbia University. He works with the private sector, governments and UN organizations, including WHO and the Asian Development Bank, advising on culturally themed wellness policy and strategies. He has published six books and recently co-authored a chapter on Wellbeing and Mental Wellness in the Oxford Research Encyclopedia of Global Public Health as well as a chapter on the health of indigenous peoples.
---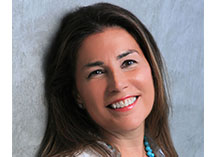 Alina Hernandez
GERMANY
Initiative Co-Chair
Alina Hernandez, Organizational Advisor, Germany

Alina Hernandez is an award-winning Wellness program designer, Mayo Clinic trained Health & Wellness coach, author, and industry innovator. Her unique knowledgebase, including Translational Medicine/Science, the Wisdom Healing traditions, and Psychological Stage Development Theories, provides her with a unique lens of Wellness, from an Integral Theory perspective. She is an Advisory Board member of the Gharieni Group, and Co-Chair of the First 1000 Days of Wellness Initiative of the Global Wellness Institute.
---
Margareth Brepohl
Quality Development Director, Lapinha SPA, Brazil
Margareth Brepohl has been Lapinha Spa's co-owner since 1978. Margareth has implemented quality control in the last 20 years, contributing towards Lapinha's benchmark position in Brazil and in Latin America. A clinical psychologist and family therapist, she also teaches university-level courses and leads wellbeing workshops for couples and families facing challenges and difficulties in different life stages. Her current focus is on sustainability, environmental projects and wellness real estate.
---
Victor Brick
Co-Founder & CEO, Planet Fitness Growth Partners; Founder, John W. Brick Mental Health Foundation, United States
C. Victor Brick, M.Ed., is the co-founder/CEO of Planet Fitness Growth Partners, operating health clubs across the US and Australia. He is the founder of the John W. Brick Mental Health Foundation whose mission is to change the way the world treats mental health by integrating holistic approaches into the mental health care delivery system. The Foundation's big initiative in 2020 was the Never Alone Summit, done on-line with the Deepak Chopra Never Alone Foundation, to combat the mental health effects of the COVID pandemic. Victor sits on the Advisory Board of the Global Wellness Summit and the Johns Hopkins Hospital Department of Psychiatry and Behavioral Sciences and, with his wife Lynne, was the 2020 recipient of the Global Wellness Summit Debra Simon Award for Leader in Furthering Mental Wellness.
---
Melisse Gelula
Co-Founder, Well+Good & GWI Board Advisor, United States
Melisse is a GWI Board Advisor and the Co-Founder of Well+Good, a pioneering digital media company. She was named one of 9 Most Creative Entrepreneurs by Inc Magazine and has shared her expertise with Good Morning America, the New York Times, WSJ, Fast Company, and more. Having grown her company to a successful acquisition, Melisse now advises mission-driven wellness brands in tech, beauty, and more. Previously, Melisse held editor roles at SpaFinderLifestyle.com, Luxury SpaFinder Magazine, and Fodor's and worked in mental health as a psychoanalytic therapist and crisis counselor. She is currently writing a memoir about being raised by a mother with schizophrenia.
---
Fifi Kao
Director & Editor-in-Chief, SpaChina Magazine, China
Fifi was born in Shanghai and joined SinoMedia in 1999 after studying psychology and graphic design in Tokyo. She rose from designer to become Editor-in-Chief of SpaChina Magazine, which this year celebrates its 14th anniversary. As the opinion leader of China's spa industry, she hosts the annual SpaChina Summit and Awards and publishes industry reports. She has established WellBridge Academy as a training and recruitment platform for the China spa industry. In 2009, Fifi won the Most Creative Woman Director award from China Sorority. In her spare time, she practices Tai Chi and studies Traditional Chinese Medicine. She won silver medals at the Hong Kong International Wushu Festival in 2008 and 2009. Fifi is an international nutrition consultant with IARI (International Accreditation and Registration Institute) and is fluent in English and Japanese. In 2005, she wrote and illustrated a children's book, and now she is a mother of two children.
---
Dr. Kishan Kariippanon
Director, Global Health Program, University of Wollongong, Australia
Kishan Kariippanon is a medical doctor and interdisciplinary researcher in the healthy ageing field. He is a co-author in the Oxford Research Encyclopaedia for Global Public Health chapters on Traditional Medicine: Indigenous health in Indigenous hands, and Wellbeing & Mental Wellness. He is also the Director of the Bachelor of Public Health Program and a member of the Centre for Cross-Cultural Management at the University of Wollongong, Australia. He continues to work on a book on Healthy Ageing in Asia.
---
Vivienne O'Keeffe
President, Spa Profits Consulting Inc., Canada
Spa and wellness consultant Vivienne O'Keeffe specializes in developing and growing unique concepts for clients throughout Canada. As owner of the boutique agency Spa Profits Consulting, Vivienne curates guest experiences, journeys and develops clean conscious skincare with a focus on the key pillars of wellness and sustainability. In 2020, Vivienne opened Tofino Hummingbird Cottage, an intentionally designed vacation retreat for clients craving respite or sabbatical. Vivienne is a three-time recipient of the Leading Spas of Canada Outstanding Achievement Award and an author at Spa Canada, Spa Inc. and other professional publications.
---
Erayna Sargent
Founder & CEO, Hooky Wellness, United States
Erayna is the founder of Hooky Wellness, hustle culture's one-stop for Mental Wellness & Burnout support. She is intimately familiar with how overwhelming burnout and the healing process can be. Leveraging her 15 years of experience building consumer brands across companies like Nestle and Intuit, she uniquely blends consumer empathy, design thinking and mental health, providing an approachable and innovative path to real results. Erayna has an MBA from Indiana University and has developed mental wellness programming for companies like P&G, Accenture, Teach for America and the Kelley School of Business at Indiana University.
---
Chicco Tatriele
Managing Director, Alchemy Concepts, Italy & HK, Co-Founder, Fivelements, Asia & Co-Founder & Executive Producer, Mandala Creative Productions, Italy
Chicco Tatriele is an innovative business developer and wellness entrepreneur. He brings extensive experience in senior management, public relations and executive production with international brands across Europe, Asia and USA. He co-founded the prestigious Mandala Creative Productions in Milan, renowned for curating the most memorable visual representations in photography, motions, digital art and event management. He also co-founded the award-winning wellness brand, Fivelements, in Bali and Hong Kong, achieving unparalleled international acclaim across wellness hospitality, culinary innovation and sustainable design fields. Co-founding Alchemy Concepts in Hong Kong and Italy, Chicco is focused on bridging wellness as a core strategy for international companies, private and public entities and real estate developers.
---
Lahra Tatriele
Vision Director & Wellness Strategist, Alchemy Concepts, Italy & HK & Co-Founder, Fivelements, Asia
Lahra Tatriele is an executive wellness strategist and business development entrepreneur. She brings extensive experience creating and executing innovative models for high growth markets in the U.S., Europe and Asia. As co-founder of the award-winning wellness destinations, Fivelements in Bali and Hong Kong, Lahra has led the company's wellness strategy, concept, design and development efforts since its inception. She has been recognised as an innovative leader in wellness hospitality, designing high impact programs in regenerative plant-based cuisine, mindfulness rejuvenation and corporate wellness experiences. Lahra cofounded Alchemy Concepts to advise international private and public entities toward embracing an integral wellness strategy as the core foundation for sustainable growth.
---
Dr. Donna Volpitta
Founder & Education Director, Pathways to Empower, United States
As Founder and Education Director of Pathways to Empower, Donna Volpitta, Ed.D. makes the brain science of resilience and mental health easy to understand and apply. Her Resilient Mindset Model, which draws on the latest research in neuroscience, psychology and education, has been applied to areas of leadership from parenting to corporate management. Donna is co-author of the book The Resilience Formula: A Guide to Proactive–Not Reactive-Parenting, author of Neuroworld: A Guide for Teaching the Brain Science of Resilience, and co-creator of the Nametags Education Program. Donna holds Advisory Board positions for One Revolution Foundation and Kids Helping Kids, both of which develop resilience in youth. She is a Global Presence Ambassador for Parenting 2.0 and a member of the Character Collaborative. She is an expert contributor for Understood.org and a frequent presenter at professional conferences.