Massage Makes Me Happy Initiative Members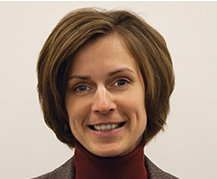 Heather Zdan
UNITED STATES
Initiative Chair
Executive Vice President of Marketing, Scrip, US

Heather Zdan has over 20 years of experience in database and direct marketing in omni-channel environments. She is a passionate supporter of The Massage Therapy Foundation and Touch Research Institute through her work with Massage Warehouse. Heather is an avid user and believer in the benefits of massage therapy which she has used to treat chronic migraine headaches and to improve her health and overall well-being. Before joining Scrip, Heather was responsible for managing customer relationship strategies and developing marketing strategies to optimize customer contacts and increase profitability with Sears Shop Your Way Program, Hammacher Schlemmer and Eddie Bauer. Heather holds an MBA from the University of Findlay and a BS in Marketing from the University of Illinois at Chicago.
---
Initiative Co-Chair
Senior Vice President of Culture and Industry Relations Massage Heights
CG has more than 25 years of experience in the spa, beauty and franchise industries.  Prior to joining Massage Heights, she operated a boutique spa consulting business, working with companies in the wellness, spa and beauty sectors.  She also spent a decade as VP of industry relations and product development for Massage Envy Franchising, where she played a key role in three brand acquisition sales.  CG has a passion for the industry and is a valuable contributor to the initiative and Massage Heights, a cornerstone partner.
---
Karen Short
UNITED STATES
Initiative Co-Chair
CEO, Universal Companies
Karen is CEO of Universal Companies. In her role, Karen is responsible for direct sales, marketing and education initiatives. She leads a growing team of professionals in identifying and delivering products and solutions to wide range of customers including day spas, medical spas, resort hotel spas, salon spas, schools, and independent practitioners. Prior to joining Universal, Karen built a successful track record of executing aggressive growth strategies ranging from sales-focused and market-driven organizations to growth through mergers and acquisitions. She has held executive positions with a range of customer centric organizations including Quintess Collections, InnPerspectives Inc., Meadowood Napa Valley, and Aspen Skiing Company. She is also current President of the Board for the Green Spa Network.
---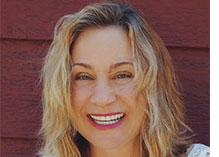 Kim Collier
Founder, JAMU Organic Spa Rituals & Co-Founder, Collier Concepts, US
Kim Collier is a visionary trendsetter and spa industry innovator. Winner of Conde Nast's "Top 25 Trendsetter" and nominated in the "Women In Wellness – Spa Consulting" category, Kim remains committed to wellness initiatives. Kim's work in Southeast Asia inspired documentation to preserve traditional recipes and indigenous healing modalities. As a massage therapist, holistic health practitioner, spa experience planner and global spa therapy instructor, Kim contributes to spa, wellness and hospitality in forward thinking ways, including bringing hemp into hospitality and cannabis into wellness.
---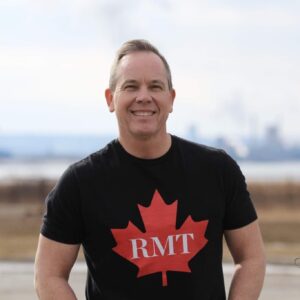 Scott Dartnall
Organizer World Massage Conference, Ontario, Canada
Scott Dartnall has been an active Registered Massage Therapist in Ontario, Canada since 1992. Scott built and led the first private multi-disciplinary clinic in Canada to accreditation with the Canadian Council on Health Services Accreditation (CCHSA).  In addition, he developed and opened numerous multidisciplinary clinics and medical spas. For the past 15 years, Scott has specialized in online and in-person continuing education conferences for health and wellness professionals globally. He is the co-creator of Massage Therapy Radio, the World Massage Conference, ONE Concept Canadian Massage Conference, and American Massage Conferences. In 2022 Scott and his massage therapist partners launched  Massage Therapy Media. MT Media is a broadcasting and media production company featuring TV shows, original content, publications, education, conferences and creative development. Scott continues to treat at ONE Wellness Group Family Massage Therapy in Hamilton. www.massagetherapymedia.com
---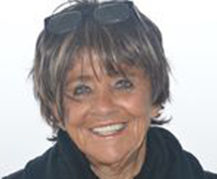 Tiffany Field, PhD
Founder & Executive Director, Touch Research Institute, University of Miami, United States
Dr. Tiffany Field is the director and founder of the Touch Research Institute in the Department of Pediatrics at the University of Miami School of Medicine. Touch Research Institute, established in 1992, was the first center in the world devoted solely to the study of touch and its application in science and medicine. TRI conducts research on the effects of alternative therapies such as massage therapy on various medical and psychological conditions. TRI's research has focused on preventing prematurity in pregnancies, enhancing growth and development of preterm infants, and reducing depression, attentional disorders, pain syndromes and increasing immune function in chronic illnesses in children and adults.  She has received Research Scientist awards to support her 30 year research career in the Department of Pediatrics and has published over 400 journal papers and over 30 books.
---
Melissa Mazzola
Director, Business Development, Earthlite LLC, United States
Melissa's love for all things spa & wellness began 10 years before the start of her career with Earthlite in early 2015. There, she works to build the Earthlite brand and fosters a dynamic team, focusing on supporting massage therapists and wellness businesses. Her direct guidance and dedication make her an exceptional mentor for those she leads through the industry. She is passionate about the brand and is committed to Earthlite's mission of making high-quality and affordable essential wellness and beauty equipment, accessories, and supplies.
---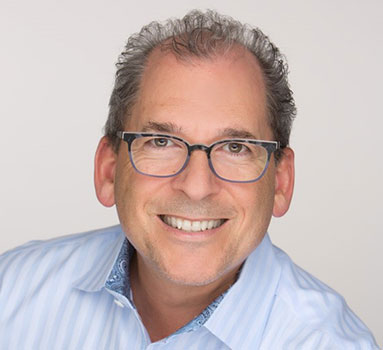 Allan Share
President, Spa Industry Association, United States
Allan Share, a 30-year veteran of the Wellness industry, took over as President of the Spa Industry Association in 2010 after selling his previous businesses to a Private Equity firm. Share adds, "I love this industry, it is my life and I will continue to support it through the SIA." The SIA has over 46,000 members across the globe in resorts, destinations, medical spas, salons and more. You can find Allan at 20 or more events a year speaking on a variety of topics.
---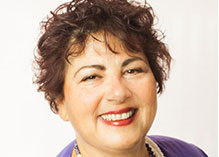 Cherie Sohnen-Moe
President, Sohnen-Moe Associates, Inc. United States
Cherie Sohnen-Moe is an author, business coach, and international workshop leader. Before shifting her focus to education, she was a massage practitioner for many years. She was a faculty member at a massage school and an acupuncture college and has served on several college advisory boards. Cherie has published hundreds of articles. She is the author of the book, Business Mastery, co-authored, The Ethics of Touch and Retail Mastery, and has contributed to several other books. Throughout her life, she has been active in professional and community organizations. She has received numerous awards, including the 2012 Inductee to the Massage Therapy Hall of Fame. She is a founding member of the Alliance for Massage Therapy Education, served on the board from 2010 to 2018, and was president from 2015 to 2017.
---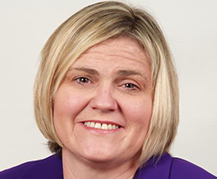 IN LOVING MEMORY 
Lynda Solien-Wolfe
President, Solwolfe Resource Group, Inc., United States

Lynda was the president and founder of the Solwolfe Resource Group, a business development consultancy specializing in the Wellness markets. She co-owned a day spa in Merritt Island, Florida, and was a licensed massage therapist, esthetician, continuing education provider, writer, a strong supporter of massage therapy research and an avid consumer of massage therapy. In her 25-plus years in the wellness space, Lynda has helped shape the massage therapy profession to have greater respect and acceptance. She has served on several boards in her community, state government, and the massage and spa profession. She has received numerous awards and was inducted into the Massage Therapy Hall of Fame in 2011. We miss her dearly.