Overview
For thousands of years, massage and touch therapies have been a part of the healing traditions of hundreds of cultures around the world. From the hands of early Chinese physicians to massage therapists today, massage has been a natural and caring intervention that supports physical and emotional well-being. In other words, massage creates HAPPINESS.
The MASSAGE MAKES ME HAPPY Initiative of the Global Wellness Institute aims to celebrate the healing powers of massage therapy and promote its benefits through research and education, advocacy and global awareness. For more detailed information, press release, event details, tool kits, visit Massage Makes Me Happy website.
Click HERE to read the latest press release on Massage Makes Me Happy Day 2021.
Our goals are to:
Create a global platform and rallying cry around "Massage Makes Me Happy."
Consolidate existing clinical research and support new research for deeper integration of massage into healthcare and wellness practices.
Stimulate advocacy by encouraging storytelling of the benefits of massage through massage therapists, wellness and spa professionals, consumers, caregivers, educators and more.
Promote and market massage therapy and massage therapy careers worldwide.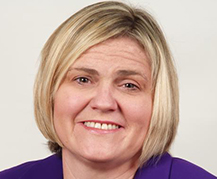 Lynda Solien-Wolfe
UNITED STATES
Initiative Chair
Lynda Solien-Wolfe, President, Solwolfe Resource Group, Inc., United States
Lynda is the president and founder of the Solwolfe Resource Group, a business development consultancy specializing in the Wellness markets. She also co-owns a day spa in Merritt Island, Florida, and is a licensed massage therapist, esthetician, continuing education provider, writer, a strong supporter of massage therapy research and an avid consumer of massage therapy. In her 25-plus years in the wellness space, Lynda has helped shape the massage therapy profession to have greater respect and acceptance. She has served on several boards in her community, state government, and the massage and spa profession. She has received numerous awards, and was inducted in to the Massage Therapy Hall of Fame in 2011.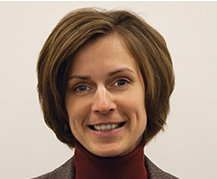 Heather Zdan
UNITED STATES
Vice Chair
Heather Zdan, Executive Vice President of Marketing, Scrip, United States
Heather Zdan has over 20 years experience in database and direct marketing in omni-channel environments. She is a passionate supporter The Massage Therapy Foundation and Touch Research Institute through her work with Massage Warehouse. Heather is an avid user and believer in the benefits of massage therapy which she has used to treat chronic migraine headaches and to improve her health and overall well-being. Before joining Scrip, Heather was responsible for managing customer relationship strategies and developing marketing strategies to optimize customer contacts and increase profitability with Sears Shop Your Way Program, Hammacher Schlemmer and Eddie Bauer. Heather holds an MBA from the University of Findlay and a BS in Marketing from the University of Illinois at Chicago.
---
Initiative Members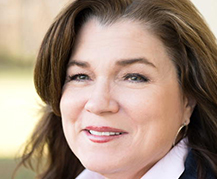 Karen Short
UNITED STATES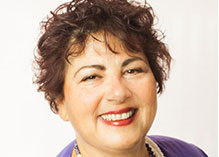 Cherie Sohnen-Moe
UNITED STATES