Hormonal Wellness Initiative Members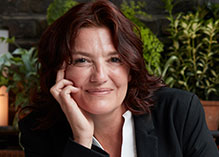 Jennifer Young
UNITED KINGDOM
Initiative Chair
Jennifer Young, Founder, Jennifer Young & Beauty Despite Cancer, United Kingdom
Jennifer Young is focusing on specialist skin care for those affected by cancer as well as emphasizes touch therapies for cancer patients. More recently, Jennifer has turned her attention to the challenges women experiencing menopause have and is exploring ways that wellness modalities may be able to help.
---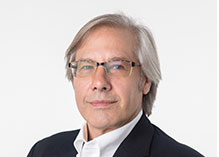 Mark Kohoot
UNITED STATES
Vice Chair
Mark Kohoot, CEO, Areoscena LLC, United States
Mark Kohoot founded Aeroscena in 2010 to legitimize the use of aromatherapy through evidence-based, clinical research. Thanks to years of research showing positive outcomes in the treatment of pain, nausea, anxiety and insomnia, Mark and co-founder Dr. Michael Roizen, chief wellness officer at the Cleveland Clinic, have grown the company into focusing on aromatherapy, serving healthcare, hospitality and personal use markets.
---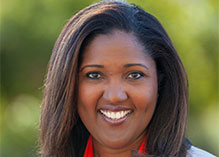 Nicola Finley, MD
Canyon Ranch, United States
Dr. Nicola Finley is a board certified internal medicine physician who completed a fellowship in Integrative Medicine. At Canyon Ranch, she is part of a movement to reshape how health and wellness are defined – not only encompassing physical health but also emotional, sleep, spiritual and social wellness. Menopause is one of her areas of expertise in addition to a wide range of other wellness and health topics.
---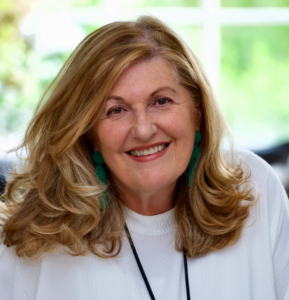 Sue Harmsworth
Founder ESPA and SATCC
Sue Harmsworth is an inspirational and visionary leader who over the past 45 years has shaped the spa and wellness industry as we know it today. She founded the global brand ESPA in 1993 and sold it in 2017. Sue is responsible for the design of over 500 award winning spas in 65 countries and for creating ground breaking products, treatments and wellbeing programs globally. Sue has an MBE from the Queen for services to the spa and beauty industry, is a recipient of the GWS Leading Woman in Wellness, the ISPA Visionary Award, American Spa Industry Icon, CEW's achiever award and sits on the Advisory Board for Global Wellness Institute, Red Sea Global, Forbes Strategy, Trivananda and NCICC. Sue is currently advising owners and private equity on concepts for integrative wellness, medical destinations, advance aesthetics and skincare.
---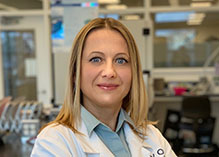 Jolanta Idkowiak-Baldys, PhD
Biologist, United States
Jolanta Idkowiak-Baldys is a biologist with extensive research experience. She holds a PhD from Utah State University and completed postdoctoral training at Medical University of South Carolina. Her work was published in multiple peer-reviewed journals and has been awarded several industry patents. Specializes in skin biology, especially in the area of aging, acne, and skin disorders and is passionate about understanding and addressing skin needs across genders, generations and different life stages.
---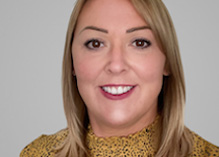 Dr. Verity Biggs
Dr. Verity Biggs, MBChB, MRCGP (2013), BSc (Hons), DFSRH. Dr Biggs is an NHS General Practitioner in Warwickshire, England specializing in Women's Health and Menopause and Women's Lead at H3Health.co.uk. She studied at Warwick Medical School and since graduating has completed GP training, and then further diploma in Sexual and Reproductive Healthcare and Menopause training. After going through her own early menopause, Dr. Biggs is passionate about women being heard and getting the correct and evidence-based advice.
---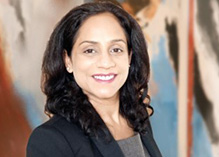 Dr. Shashi Prasad
Dr. Shashi Prasad is an experienced British Menopause Society-accredited Advanced Menopause Specialist and Lifestyle Medicine Physician. She is passionate about providing top-tier evidence-based menopause care and combines HRT with lifestyle interventions to help transform the lives of her clients and make them feel like their best selves.
---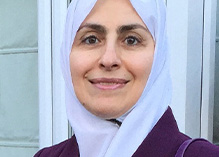 Dr. Shagaf Bakour MBBS, MD (UoB), FRCOG, MMEd (UoB), SFHEA
Aston Medical School, Aston University, Birmingham, UK; Sandwell and West Birmingham Hospitals NHS Trust, Birmingham, UK
Having a passion to develop myself and others, and a drive for a new challenge, I was appointed as Director of Medical Education at Aston University in January 2016 to help in setting up the 'new' medical school leading on clinical placements and the GMC Application. While maintaining busy clinical duties, I obtained the PGCert in Education, UoB, 2018. I was awarded the prestigious Senior Fellowship of the Higher Education Academy 2018 in recognition of my contribution to education and training inter/nationally. To fulfill my passion for Equality, Diversity, and Inclusivity, I obtained a PGDip in Education, UoB, 2019 and completed a Master's in medical education UoB, 2020 both on topics pertinent to widening participation in higher education. I presented components of my research at inter/national conferences AMEE 2021 Glasgow and will present further in AMEE/Ottawa 2022, Lyon end of the month (26-31 August 2022). I was invited to chair a session at AMEE 2022 on EDI. Televised interview by ITN News (Make Menopause Matters) – will be broadcast on 18/10/22  the Day of Menopause Awareness.
---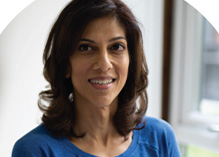 Meera Bhogal
Meera Bhogal is the founder of the healthy food brand Meera's Made from Scratch, which she created after realizing much of the gluten and dairy-free food she needed to eat contained far too much sugar. An experienced speaker, she is hugely passionate about raising awareness of menopause, especially within South Asian communities where it is often not spoken about openly. Meera has presented a weekly health podcast for iGLOBAL news, a multi-media hub for Global Indians, and was involved in the Debunking Myths Around Menopause discussion for South Asian Heritage Month 2021. She is a Menopause expert within the Recommend Asian Facebook community with a membership of 50,000 women. She has been a guest speaker at events held by My Saheli, Camden Council, Successful Superwomen and works with menopause app Stella. She has contributed to publications such as Fit & Well, On Stella, Yahoo, Red, We are The City, The Sunday Telegraph and Prima magazine (Menopause campaign). Meera has also created a Menopause In The Workplace program.