Overview
Hormones—Is there anything biologically more important to our wellness?
Hormones are with us at every stage of life, affecting both the quality of life and the way in which we live it. Hormones drive and facilitate the reproduction of the human race and are vital for wellness.
Clients are affected by hormones in some way, be it during pregnancy, menopause, the teenage years or modern living. It is often suggested that spas can help clients to sleep, de-stress, recuperate and recover. Hormones drive both the negative symptoms of stress and recovery.
Our product choices, diet and lifestyle directly impact our hormonal status, yet little advice is offered by the wellness industry.
The Hormonal Wellness Initiative seeks to change this through active research leading to hormonal wellness education and protocols.
Objectives:
• To form a collaborative Initiative
• To clearly define the boundaries of the Initiative
Year 1 goals – menopause
• To carry out research into menopause, common symptoms, statistics and wellness solutions
• To share the evidence in an accessible form
• To develop evidence-based wellness protocols
• To share the protocols
• To provide a database of existing menopausal wellness providers, details of their offerings, linked to the specific symptom groups best managed by their treatments
Year 2 Teenage Years (including an emphasis on effective communications with teens)
Year 3 Postnatal Support – The Fourth Trimester
Year 4 Hormonal Impact of Lifestyle
---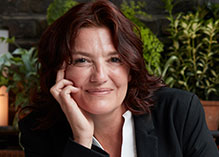 Jennifer Young
UNITED KINGDOM
Initiative Chair
Jennifer Young, Founder, Jennifer Young & Beauty Despite Cancer, United Kingdom
Jennifer Young is focusing on specialist skin care for those affected by cancer as well as emphasizes touch therapies for cancer patients. More recently, Jennifer has turned her attention to the challenges women experiencing menopause have and is exploring ways that wellness modalities may be able to help.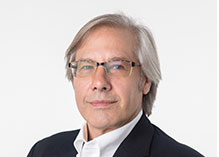 Mark Kohoot
UNITED STATES
Vice Chair
Mark Kohoot, CEO, Areoscena LLC, United States
Mark Kohoot founded Aeroscena in 2010 to legitimize the use of aromatherapy through evidence-based, clinical research. Thanks to years of research showing positive outcomes in the treatment of pain, nausea, anxiety and insomnia, Mark and co-founder Dr. Michael Roizen, chief wellness officer at the Cleveland Clinic, have grown the company into focusing on aromatherapy, serving healthcare, hospitality and personal use markets.
---
Initiative Members
Dr. Nicola Finley
UNITED STATES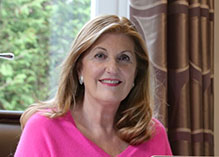 Sue Harmsworth
UNITED KINGDOM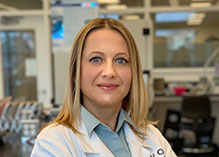 Jolanta Idkowiak-Baldys, PhD
UNITED STATES