Dying Well Initiative Members
Amy McDonald
UNITED STATES
Initiative Co-Chair
Amy McDonald, Owner Principal, Under a Tree Health and Wellness Consulting, United States

Amy McDonald is the owner of Under a Tree, a 15- year firm specializing in the business of wellness and has designed renowned international  experiences that support optimal health and financial sustainability. Specialties include customized turnkey concept, development and operational consulting for independent hotels, brands and integrated medicine clinics. Amy is committed to taking the best of integrative wellness and hospitality service to the senior care and Death Positive space. She was inspired to create and now Co Chair the Dying Well Initiative after supporting both her parents through their end-of-life journeys in their home.
---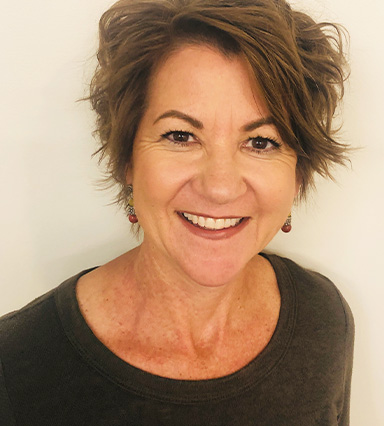 Diane Doster
UNITED STATES
Initiative Co-Chair
Diane Doster, Chief Relevance Officer & Founder, Project Relevance, United States
Diane has spent more than 25 years as a human performance and wellbeing expert in roles that span from exercise physiologist to consultant/entrepreneur and executive leader for a large global company. Her roots were established in evidence-based approaches to heal and optimize life experience; always with an integrative approach of mind and body. Today Diane is the Chief Relevance Officer and Founder of Project Relevance, a B2B advisory company focused on advancing health & wellbeing innovations for living, aging & ending well. Through Project Relevance, Doster serves as a fractional Chief Relationship Officer for three wellbeing brands and is the Founder of a collaboration business model called Sand Circles. She earned a Masters of Science in Physiology/Human Performance from the University of Oregon, she has been certified as a level practitioner in NLP, Hypnotherapy, and Timeline therapy. Diane's philosophical approach has and remains focused on human potential, resilience and daily lifestyle choice as a pathway for optimizing any situation. Diane lives in Phoenix & Sedona Arizona and spends her free time hiking, gardening and hot yoga.
---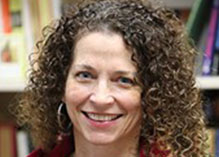 Dr. Candi K. Cann
Associate Professor, Baylor University, United States
Dr. Candi K. Cann is a Harvard educated specialist in death, dying and grief, a certified thanatologist with the Association of Death Education and Counseling in the U.S., and a member of the Association of the Study of Death and Society in the U.K. The author of four books and countless articles on the study of death and grief wellness, Cann is also a regular speaker and conducts grief workshops within the wellness industry. Originally from Hawai'i, she spent much of her childhood overseas, and is passionate about fostering conversations on dying well in the global arena. With a rapidly growing senior population, Dr. Cann argues that conversations surrounding dying and grieving well are necessary for our well-being, and an essential part of living well.
---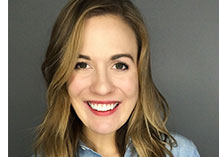 Liz Eddy
CEO, Lantern, United States
Liz is co-founder and CEO of Lantern, your one source of guidance for navigating life before and after a death. Liz built her first company at 15 and led communications from inception for the nation's first free, 24/7 crisis support line, Crisis Text Line. She's also a board member of Experience Camps, a free summer camp for grieving kids.
---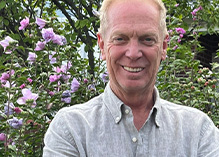 John Hays
Working at the intersection of hospitality, travel, wellness, psychedelics and spirituality, John's expertise is in the development and financing for Resort/Real Estate Development, Wellbeing Retreats, and the Spa Industry. While focused on resort, spa and retreat projects in Mexico, the Caribbean and other global locations, John currently is working to develop One Pure Moment Resorts and Retreats, a resort collection which fully addresses a guest's highest aspirations for holistic wellbeing using awe and joy as the ultimate wellness treatment. This includes an experiential Awe Spa dedicated to facilitating deep personal transformation. As a continuous seeker, John is always keeping an eye out to visit the world's most heartfelt and soul stirring places of beauty to experience "peak awe" so he can share with others on their own journeys.
---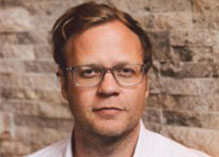 Michael Hebb
Partner, RoundGlass, United States
For the past 20 years Michael has been working to understand the secrets of human connection. His projects have turned into international movements and impacted millions. His second book "Let's Talk About Death" published by Hachette/Da Capo will be available in the U.S., U.K., and Australia in October of 2018 and Russia, China, Indonesia, Poland and Romania in the fall of 2019. Michael is a partner at RoundGlass and the Founder of Deathoverdinner.org, Drugsoverdinner.org, EarthtoDinner.org, WomenTeachMen.org and The Living Wake. He currently serves as a Board Advisor at the Friedman School of Nutrition Science and Policy at Tufts; and in the recent past as Senior Advisor to Summit Series, Theo Chocolate, Learnist, Caffe Vita, CreativeLive, Architecture For Humanity, and Mosaic Voices Foundation .
---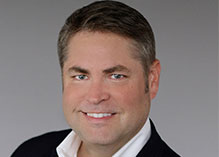 Dr. Andrew Mayo
Chief Medical Officer, St. Croix Hospice, United States
A native of Minnesota, Dr. Andrew Mayo was inspired to pursue a career in medicine by his family's long history of dedication to community healthcare and innovation. After completing his family practice residency at Bethesda Hospital in St. Paul, Minnesota, Dr. Mayo spent 17 years practicing in St. Croix Falls, Wisconsin with an emphasis in geriatrics. Dr. Mayo has served on clinical and hospital leadership boards, and as Medical Director for Luck United Pioneer Home, and Frederic Nursing and Rehabilitation Community. In 2014 Dr. Mayo joined St. Croix Hospice as an Associate Medical Director, where he is now Chief Medical Officer. Dr. Mayo received his undergraduate degree from St. Olaf College in Northfield, Minnesota, and went on to study medicine at the University of Minnesota. Dr. Mayo continues to pursue additional medical training and has Hospice Medical Director Certification.
---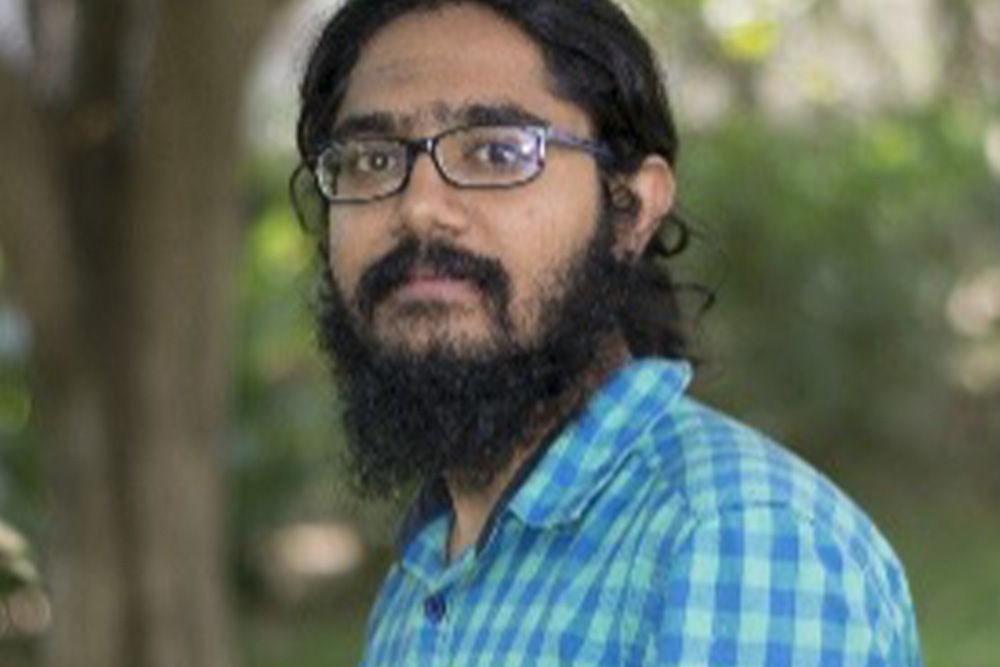 J. Shashi Kiran Reddy
Co-Founder & CRO, ThoughtSeed, India
Shashi is a Co-Founder and Chief Scientific & Research Officer at ThoughtSeed (India), and an active researcher/scholar/fellow at the University of Würzburg (Germany), Coventry University (UK), NIAS, IISc, and JNCASR (India). Over the last eight years, he dedicated himself to academic research mainly in the areas of contemplative psychology, meditation research, death psychology & philosophy, and consciousness studies. He has diverse and multidisciplinary research interests spanning over – consciousness, meditation, near-death & end-of-life experiences (NDEs & ELEs), death & dying experiences, contemplative practices, time perception & temporal experience, immersive (XR/VR/AR) therapies & modalities, ecopsychology, biomimicry, nature connectedness, and environmental sciences & technologies. He published over 45 articles in high-impact scientific journals and co-authored a book (on near-death & end-of-life experiences). He actively serves on the review boards of numerous peer-reviewed science journals, scientific societies, research communities, and organizations. He holds himself as a passionate researcher, humble entrepreneur, thoughtful engineer, contemplative traveler, and overall, life in introspection.
---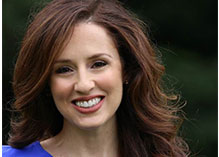 Shoshana Ungerleider, MD
Founder, EndWell Project, United States
Shoshana Ungerleider, MD is the founder of endwellproject.org, a practicing internist at Crossover Health in San Francisco, writer and leading voice in healthcare who regularly appears as a medical contributor on CNN, MSNBC, CBS News with bylines in TIME, Scientific American, the San Francisco Chronicle, Vox, STAT and many others. She executive produced two Netflix Oscar-nominated films, Extremis and End Game. Her most recent film, Robin's Wish, is a biographical documentary about the final years of actor and comedian, Robin Williams.
---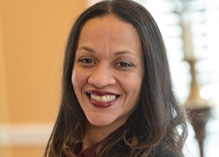 Dahria Williams-Fernandes
Executive Director, PAUSE, United States
Dahria is a wife, a mother, and owner/operator of Floyd A. Williams Funeral Home, and Professor of Mortuary Science, Mortuary Law, and Thanatology. She is the former Chairman of the Massachusetts State Board of Professional Licensure for Funeral Directors & Embalmers. Funeral Service has opened up a world of passions for her. The desire to aid others in a time of need, and promote love, faith, purpose, motivation, empowerment, and legacy. She is a firm believer that you must meet people in the middle to create a shift in thinking. She continues to find ways to allow the insight and wisdom gained from observing Life from this perspective to pour back into the community as a Certified Life Coach, Art Therapist, and End-of-Life Doula.She has launched the nonprofit organization: PAUSE ~ A Movement for A Moment.Pause initiatives strive to bring awareness to the stages and scope of life. Exploring the possibilities within a legacy and what sets it in stone. Her goal is to change the perspective of funeral service and end-of-life planning "It is not about dying. It is about finding the path to Living For Ever."
---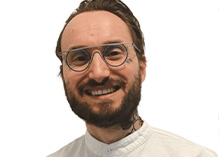 Ross Wilson
Founder, Hospice Chaplain, Bardo Network, Canada
Ross is Founder of Bardo Network, which strives to provide End Of Life Care support and services to the disadvantage and neglected communities within Canada. Ross is a Hospice Chaplain, End Of Life Doula and Mindful Grief Coach. He is a partner and advisor for Hospice Africa Uganda and in the process of helping build a Hospice Initiative in Barbados. He is an Investor in Psymood,which provides Mental Health support in 35 languages via 300 multicultural/Diverse specialists and therapists from around the world. He is a clinical researcher and lead partner relations at Akesa Health, which is a digital intervention app that is designed to empower people suffering from post traumatic stress to unlock their brain's self-healing potential and to act as a first step or as a supplement to therapy.