Dying Well Initiative Members
Initiative Co-Chair
Amy McDonald, Owner Principal, Under a Tree Health and Wellness Consulting, United States

Amy McDonald is the owner of Under a Tree, a 15-year firm specializing in the business of wellness and has designed renowned international  experiences that support optimal health and financial sustainability. Specialties include customized turnkey concept, development and operational consulting for independent hotels, brands and integrated medicine clinics. Amy is committed to taking the best of integrative wellness and hospitality service to the senior care and Death Positive space. She was inspired to create and now Co Chair the Dying Well Initiative after supporting both her parents through their end-of-life journeys in their home.
---
Initiative Co-Chair
Genna is an INELDA-trained death doula and grief specialist practicing privately through Invictus by Genna: Grief and End-of-Life Services in Northern New Mexico. She is also the New Mexico Community Liaison for HeartLight Center (a grief support and education non-profit organization) and has trained with David Kessler to become a Certified Grief Educator. Genna brings a unique blend of skills and experience to support others during a critical phase of life. With over 15 years of experience as an award-winning educator and researcher in historic and cultural dress, her research has focused on the intersection of fashion and museum studies, exploring the ways in which dress and textile objects can serve as vehicles for memorialization and cultural expression. She received her bachelor's degree in family and consumer sciences from New Mexico State University, her master's degree in apparel design and merchandising from Colorado State University, her master's degree in educational leadership and policy at Portland State University, and her doctorate degree in historic and cultural dress at Oregon State University. Reeves has taught at renowned institutions such as Colorado State University, Oregon State University, and Kansas State University. She is also a member of the National End-of-Life Doula Alliance and on the leadership team of the Grief Coalition of New Mexico.
---
Christine Caldwell
Christine Caldwell is a Psychedelics Educator, Advocate and Founder, End of Life Psychedelic Care, a nonprofit based on the principle that psychedelic-assisted care can play a pivotal role in easing anxiety and depression, as well as the emotional and spiritual challenges that often accompany a life-threatening illness. Her recent role as Manager, End-of-Life Programs for the Diaspora Psychedelic Society, a psilocybin retreat in Jamaica, helped to inform her belief that education and access to the transformative potential of psychedelic-assisted care will change the way we, as a society and as individuals, can accept death and dying, not with fear, but with empathy and equanimity.
Bringing together 30 years' experience in executive management, marketing, strategic planning, business development, and training in psychedelic care, Christine is excited to bring her skills and passion to the Dying Well Initiative. Highlights from her career include serving as the owner of a 250-client home healthcare agency, graduation from the 12-month Psychedelics Today Vital Training Program and certifications in Ayurveda, Meditation and Total Wellbeing Coaching through Deepak Chopra.
---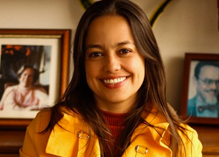 Mónica Giraldo Castaño
Monica is a woman, a daughter, a friend, girlfriend, and expert in comprehensive end-of-life support at the individual, family, and societal levels. Since childhood she has been confronted with death and the process of grieving the loss of her father. Since then, it has been her life's work to facilitate conversations about death and to help re-signify experiences of grief. She trained in thanatology. She has extensive experience in the health sector with programs, including experience with chronic and terminally ill patients and providing psychosocial support for patients and families in bereavement processes. Currently, Monica works with Colombia's Right to Die with Dignity Foundation, supporting decision-making process at the end of life and promoting the development of advance directives. She is a lecturer and teacher on topics related to end of life and dignified death. She also creates social spaces to talk about death (e.g., death cafes).
---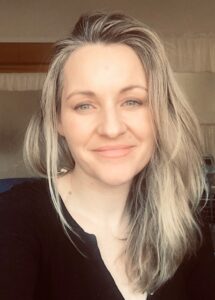 Alexis Goth
Alexis Goth is an experienced and diverse primary care practitioner. She completed her Fellowship in Integrative Medicine at the University of Arizona and advanced training in Functional Medicine. Alexis offers Integrative and Functional medicine for complex chronic stress conditions. She works as a hospitalist, including palliative care, and is an assistant professor at the Dalhousie University School of Medicine. Alexis introduced psychedelic-assisted medicine to her practice. She founded Holos Integrative Health, a multidisciplinary clinic for mental health, end-of-life issues, and palliative care. Alexis is a mother of three and resides in Halifax, NS, with her partner.
---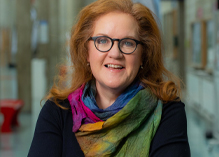 Jennifer Moran Stritch
Jennifer Moran Stritch is a lecturer in the Department of Applied Social Sciences at the Technological University of the Shannon (TUS) in Limerick, Ireland.  She is the founder and primary principal investigator of the Loss and Grief Research Group, part of Social Sciences ConneXions Research Institute at TUS. Having trained as a social worker in the United States, Jennifer is a frequent speaker and workshop facilitator in Ireland and internationally on death education, thanatology, and experiences of loss across the lifespan.  In addition to teaching at TUS, she is module coordinator for the Irish Hospice Foundation/Royal College of Surgeons Ireland MSc in Loss and Bereavement programme. Jennifer is a member of the Association for the Study of Death and Society, the Irish Childhood Bereavement Network, and Dementia Research Network Ireland.  She is a Certified Thanatologist (CT) with the Association for Death Education and Counselling and a founding member of the Limerick Bereavement Network and Death Café Limerick.  Throughout her teaching, research and community engagement work, Jennifer is passionate about bringing conversations around loss, bereavement, dying and grief into the everyday spaces of life.
---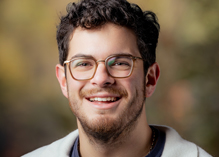 Christopher Taktak
Christopher Taktak, Founder of Pisces.
Christopher Taktak is the founder and Managing Funeral Director of Pisces, an eco-friendly cremation business in California. Christopher is one of the youngest licensed Funeral Directors and Crematory Managers in the United States and has pioneered access to a new, sustainable alternative to cremation and burial — aquamation. Aquamation is one of the most eco-friendly methods of disposition, using water instead of fire, and releasing absolutely no harmful emissions. Christopher is focused on building an end-of-life experience for families that is compassionate, honest, and good for the environment. Christopher received his bachelor's degree from Columbia University in 2021 and has been working in death care ever since. Alongside his activities around immediate-need deaths, Christopher knows the benefits when families make end-of-life arrangements before their time comes. As a result, he is motivated to make pre-planning an easier, more widely accepted, and cohesive process through his work in the Dying Well Initiative.
---