Digital Wellness Initiative Members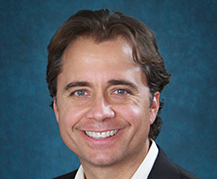 Joshua Luckow
GERMANY
Chair
Joshua Luckow, MBA, Founder and CEO, SolaVieve, Germany
Joshua Luckow is the founder and CEO of SolaVieve, a progressive health and hospitality company that integrates six industries: hospitality, healthcare, spa, technology, education, and real estate.  As a long-tenured senior executive for the award-winning brand Canyon Ranch, Luckow had the rare opportunity to work in every key area of business.  Prior to entering the health & wellness industry, Luckow spent several years in the information technology industry as a software developer, consultant, and analyst, working for Arthur Andersen, Merck and Allied Signal, now Honeywell.
---
Nicole Huber
GERMANY
Vice Chair
Nicole Huber, City Director, Heidelberg, Germany
Nicole Huber is an accomplished executive who has been the driving force of a multitude of large scale private and public projects. As the former City Director of Heidelberg, Germany for more than a decade, Nicole guided and steered hundreds of millions of Euros in the areas of innovation, medicine, tourism, and sustainability. Her team's efforts have uplifted the international prominence of Heidelberg, while winning awards and global recognitions as a Smart City. As a senior executive, Nicole is currently working with the highly successful technology company SNP. Coupled with an international law degree, Nicole is an expert on the topics of strategic marketing and innovation, digitalization of infrastructures, and facilitating private and public partnerships and collaborations.
---
Sandy Abrams
Founder, The C.E.Om, Author of Your Idea, Inc. and Breathe to Succeed, United States
Sandy Abrams is a longtime small business entrepreneur, author of Your Idea, Inc. (2010), and Breathe to Succeed. (2019) She's a consultant for Workplace Wellness and shares her 30 yrs. of Breath & Mindfulness practice as the antidote for our tech-centric, on-demand lifestyle today. She leads "Breathe to Succeed" Experiences/Workshops in the business sector to raise awareness of the critical importance of self-awareness and wellbeing in business & in life.
---
Brent A. Bauer, MD
Director, Complementary and Integrative Medicine Program, Mayo Clinic, United States
Dr. Bauer is board-certified in Internal Medicine, a Professor of Medicine and has been on staff at Mayo Clinic for 23 years.  His main research interest has been the scientific evaluation of Complementary and Alternative Medicine (CAM) therapies that patients and consumers are using with increasing frequency. He has authored several book chapters and over 100 papers on this topic, and is the Medical Editor of the Mayo Clinic Book of Alternative Medicine.
---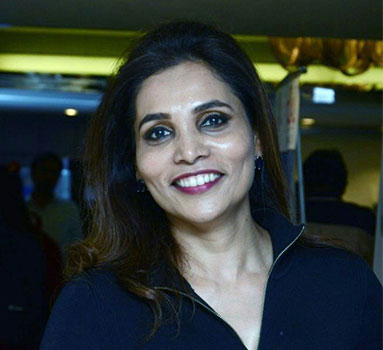 Dr. Rekha Chaudhari
Founder & Managing Director, Oneline Wellness, India
Dr. Rekha Chaudhari is the Global Wellness Ambassador for India and a social entrepreneur for the non-profit organizations OLWE, GWD, Zep Foundation and Mothers Touch. She is also the Founder and Managing Director of Oneline Wellness, the one-stop destination for world-class beauty and the wellness industry. She is also the owner of the Caressaa Luxury Spa in Juhu, Mumbai. Dr. Rekha Chaudhari is the First Indian in the Wellness Industry to be honoured and awarded with the Philosophiae Doctor Honoris Causa by Sorbon University, France.
---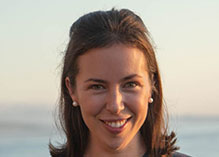 Jen Corley
Director of Development, WeTravel, United States
Jen heads the Wellness Travel segment of WeTravel, a payment and registration platform for the travel industry. She is responsible for strategic development, including sales & marketing strategy, branding, community-building, and project management She leads a team that creates and distributes educational content, manages strategic partnerships, interacts with the media, and organizes online and live events.
---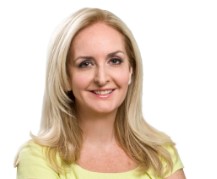 Tanya Goodin
Founder & CEO, Time To Log Off, United Kingdom
Tanya is an award-winning digital entrepreneur, founder of digital detox consultancy Time To Log Off and author of'OFF.' Tanya can genuinely claim to be one of the earliest digital pioneers having founded a digital business in 1995, three years before the launch of Google. Tanya is a graduate of Oxford University and has won many awards as a digital entrepreneur including being a finalist for the Blackberry 'Outstanding Women in Technology' Award and a being twice a finalist for the EY 'Entrepreneur of the Year'.
---
Gretchen Harnick
Brand Strategist, Gretchen Harnick, United States
Gretchen Harnick works as a business and marketing strategist in retail, fashion and wellness. She was Assistant Professor of Fashion Marketing at Parsons in NYC for 10 years where she launched and ran their social media, managed External Partnerships with brands such as LVMH and Christian Louboutin and researched and taught social media marketing and supply chain. Gretchen is a 200 hour RYT, teaches meditation and enjoys building communities. Her wellness clients range from Kundalini yoga leaders to bodywork, acupuncture, and yoga studios and CBD oil companies. Gretchen has her MBA in Marketing and undergraduate degree in Psychology and currently lives in the USA.
---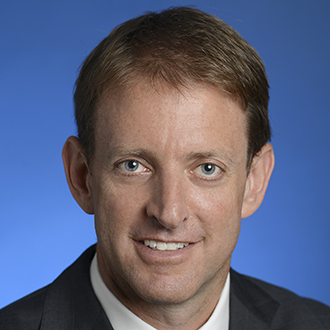 Jeremy McCarthy
Jeremy McCarthy, Group Director of Spa & Wellness, Mandarin Oriental Hotel Group, Hong Kong
Jeremy McCarthy is group director of spa and wellness for Mandarin Oriental Hotel Group, leading its internationally acclaimed luxury spa division featuring world-class spas in some of the world's most luxurious hotels worldwide. Jeremy is also the author of The Psychology of Spas and Wellbeing, and hosts a blog about holistic wellbeing at psychologyofwellbeing.com.
---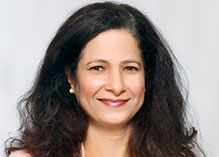 Anupa Naik
Corporate Health & Wellness Influencer, India
Anupa is one of the leading influencers in the Corporate Health & Wellness industry in India. Over her 26 year career, she's worked across the healthcare ecosystem, currently on the advisory board of a health-tech company. She's led businesses at Vivant (Symple Wellness PTE Ltd.), Marsh & McLennan companies, and United Health Group, where her pioneering work on women's health, pregnancy, and lifestyle diseases has helped deliver positive outcomes for large corporates, impacting over 0.5mn lives globally. With MSc. & MBA – Marketing, IIM-Ahmedabad MDP's, Workplace Wellness course: Harvard School of Public Health & a Certified Corporate Health & Wellness Specialist, US.
---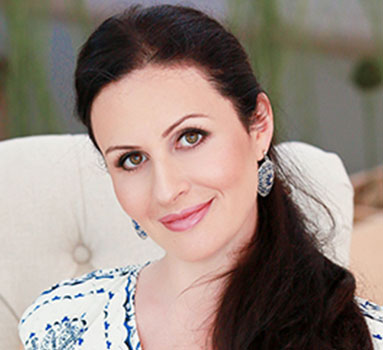 Alana Sandel
Founder, Marketing For Wellness, United States
After a career of building wellness brands, I have refined my focus with new wisdom and a purpose-driven approach to grow brands that stand for well being. I enjoy engaging with brands who are open to focus on the pain points of their best customers and become a preferred destination for nourishment, healing, and rejuvenation. I make time to support philanthropic initiatives that create more wellness.
---