Digital Wellness Initiative
There is a growing cadre of experts from across a variety of disciplines who are beginning to think about these issues. Sub-disciplines that fall under Digital Wellness include Digital Ethics, Digital Citizenship, Digital Mindfulness, Digital Nutrition, and Digital Education.
The need is emerging for a new field of Digital Wellness that brings together these diverse viewpoints on the relationship between technology and wellbeing and seeks to establish a holistic and unified approach to these issues.
By establishing healthy guidelines and boundaries for our relationship with technology, a holistic and sustainable approach to technology use and adoption will allow us to maintain elements of our non-digital humanity in the age of technology.
The Latest News and Resources
---
Initiative Leadership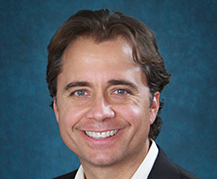 Joshua Luckow
GERMANY
Chair
Joshua Luckow, MBA, Founder and CEO, SolaVieve, Germany
Joshua Luckow is the founder and CEO of SolaVieve, a progressive health and hospitality company that integrates six industries: hospitality, healthcare, spa, technology, education, and real estate. As a long-tenured senior executive for the award-winning brand Canyon Ranch, Luckow had the rare opportunity to work in every key area of business…Read More
Nicole Huber
GERMANY
Vice Chair
Nicole Huber, City Director, Heidelberg, Germany
Nicole Huber is an accomplished executive who has been the driving force of a multitude of large scale private and public projects. As the former City Director of Heidelberg, Germany for more than a decade, Nicole guided and steered hundreds of millions of Euros in the areas of innovation, medicine, tourism, and sustainability…Read More
---
Objectives
The goal of the Digital Wellness initiative is to bring together thought leaders from wellness, healthcare, technology, government, and education to serve as a think tank evaluating research and advocating for policy and education on the healthy use and adoption of technology.
---
Initiative Members

Meet the renowned thought leaders in this field who are collaborating to educate and evolve wellness in this area of global importance.
Resources

View the research, trends, whitepapers, infographics and more from this Initiative, as well as a curated list of third party resources.
Contact Initiative

Please fill out the form so we can learn more about you, which Initiative you are interested in and how you would like to be involved.